Platinum Dunes re-make kings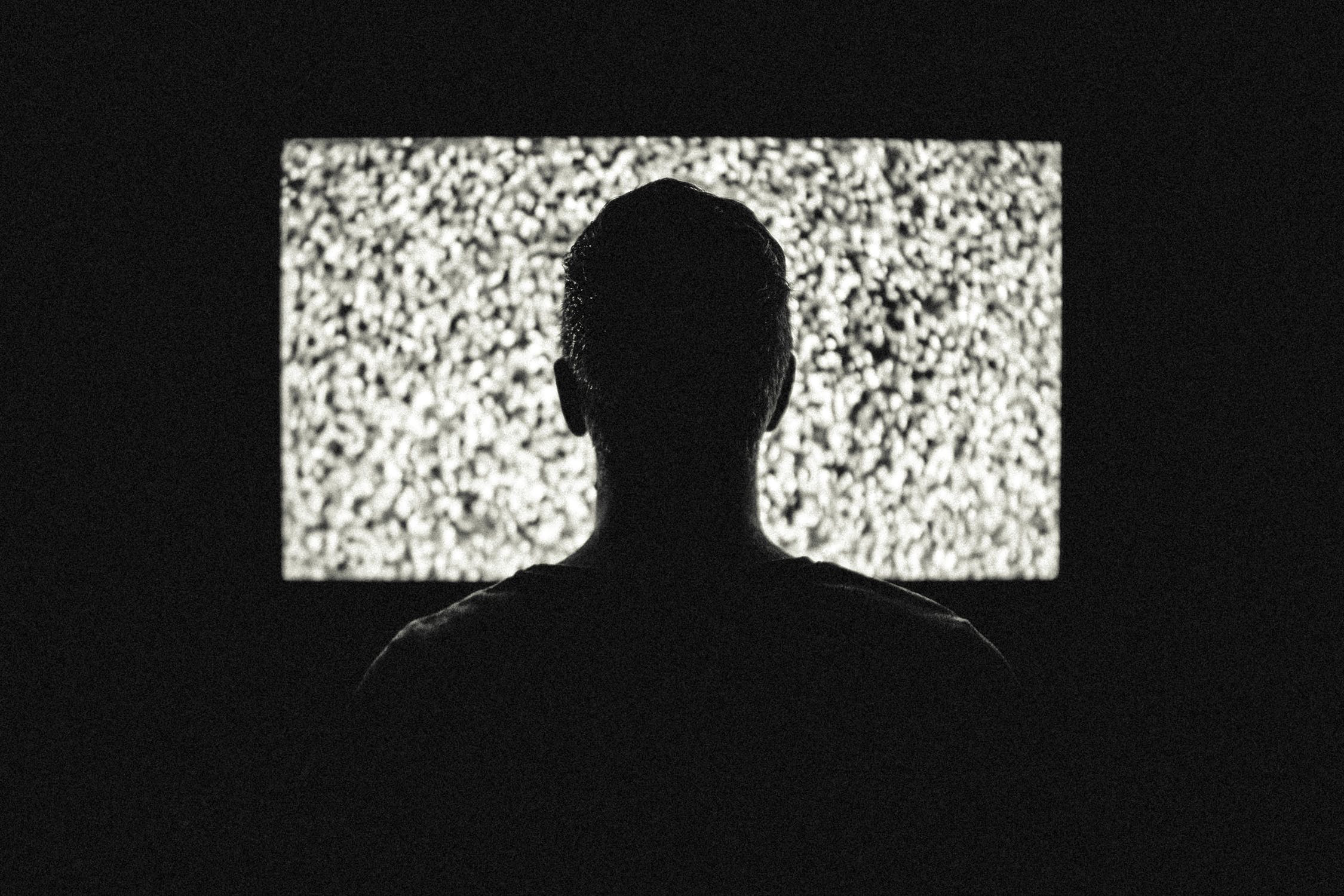 Second part of my look at Platinum Dunes, re-make horror kings, the next movie they'll be "re-imagining" is 'Friday the 13th.'

'Friday the 13th' – The classic, and original slasher flick, that has spawned over ten sequels. Okay, so Platinum Dunes have said they're not making a re-make, and from the look of the script, it looks like it's going to turn out more like a sequel. So they're liars as well as thieves, it seems. This time, New Line Cinema are in on the act. New Line Cinema being called by head of New Line, Robert Shaye, "The House that Freddy built," not that he cares, he simply cares about cash. He has never had respect for the movies, the actors or it's creator, Wes Craven. Although Craven was offered an apology about the numerous re-makes (Craven intended 'Elm Street' to be a one off movie, but Shaye had the money, and bigger ideas) by giving Craven the chance to finish his story with 'Wes Craven's New Nightmare.' Which is a brilliant film, but came out at the wrong time. The first post-modern horror, a few years before Craven brought us 'Scream.'

Anyway, back to the 'Friday the 13th re-make', the cast so far stand as Jared Padalecki (from Supernatural fame) Derek Mears, Amanda Righetti, Danielle Panabaker, Aaron Yoo, Travis Van Winkle, Willa Ford Nick, Mennell, Jonathan, Sadowski, Nana Visitor, Arlen Escarpeta and Ryan Hansen.

With no mention of the main character, Alice, played in the original by Adrienne King – this looks like it will simply be another sequel (thank God), under the very mis-leading title of simply 'Friday the 13th' thus far. P.D are still referring to it as a re-make though, so who can tell what they'll do?

With the original 'Friday the 13th' – it has to be said, this was the first 'real' slasher flick. With teens being murdered one after the other by an un-seen stalker, of course we had the main female heroine, Adrienne King, and we had the crazy killer finally shown to be Mrs.Voorhees (Jason's mother) –if only Casey had remembered that in 'Scream.'

The film was cashing in on the 'Halloween' craze that was sweeping the world, but where as the original 'Halloween' had a sort of Hitchcock tension running throughout and was expertly filmed. 'Friday' came across as quite young and fresh and fun. I'm sure Platinum Dunes will just amp up the gore and violence, nudity and sex and film the whole thing with grainy film. It's already reported that the movie will be filmed in Austin, Texas, so I imagine that Platinum are going for the same look they achieved with their re-make of 'The Texas Chainsaw Massacre' – a far cry from the lush greenery and beautiful lakes shown in the first few 'Friday the 13th' movies. It has also been stated that Jason will be the killer and will have his hockey mask and machete (thing's he didn't acquire until later in the original series. I suppose we're all just supposed to forget about that though, because New Line and Platinum want to rake in the cash.

'The Texas Chainsaw Massacre' – The gritty and horrific independent film that starred 'Leatherface' as the chainsaw wielding maniac, was also re-made by 'Platinum Dune.' Unfortunately, they did a very good job of re-making this movie, and so it set them off on their now very public run of stealing every other successful horror ever written. The original was praised for it's realism, among other things, but the reason it made such a good re-make was because the characters weren't well fleshed out and the story was basically a pretty blonde girl screaming and running away. 'Platinum Dune' did a very good job with the re-make, even if they did up the cruelty and gore far too much in my opinion. Sometimes, what we don't see can be just as scary, if not more, than what we do.

The actors, headed by Jessica Beil were all fantastic, and the movie is extremely frightening. It also had the added benefits of adding a deeper running storyline throughout and making our heroine a lot tougher and self reliant.

Then 'Platinum Dunes' made the very disappointing, and down right awful prequel, 'Texas Chainsaw Massacre: the beginning' – all this film dealt with was the torture and murder of four young youth's. Not fun to watch unless you're rather twisted, because there's no resolution for any of the characters. And although it was an 'original' movie, it was still another writers ideas and characters for the most part.

'The Hitcher' – The brilliant story of mad-man chasing a guy nice enough to give him a ride, originally starring Rutger Hauer. Yes, unfortunately it was 'Platinum Dunes' that did this God awful re-make. The original 1986 horror/thriller movie 'The Hitcher' is fantastic. More importantly, it still stands up today. The film is not dated in anyway and you could put it on tonight and still enjoy it.; so, why the need for a remake? There wasn't one, unless you're counting money and have no artistic merit.

Although, I thought that the 'Texas' remake was very good, and gave a very different spin on the original. 'Amityville' and 'The Hitcher' remakes are both terrible and deliver nothing new except more sex and gore.

Another classic reinterpreted (although not that much). This time, yet again the roles are reversed so that there is a female protagonist. This is completely unnecessary, and takes away a huge part of the original film's uniqueness. Both Ryder and Jim's characters are here, but Jim is second to his newly introduced girlfriend, Grace Andrews, played by Sophia Bush, of 'One Tree Hill' fame. Ryder is played by 'Sean Bean', who usually a great actor, seems here to camp the part of Ryder up to the max.

The film also had an R rating because of the use of constant extreme verbal obscenities and increased violence. For example, in the original film we see Ryder in a car with a family; Jim tries to warn them but doesn't succeed. He later finds the car covered in blood and vomits by the side of it. In the remake, we are shown exactly what Ryder has done to the family. Another example of unnecessary scenes is when Ryder gets into bed with Grace and tries to rape her. In the original, Ryder gets into bed with Nash, with only the intension of kidnapping her. Yet another example, is when, this time Jim is tied up between the two trucks and is being pulled viciously by Ryder. Unlike the original, we see Jim get ripped apart. This takes away a lot of the sympathy from the audience and just adds the 'yuck' factor. If we contrast it to the original when Nash is tied between the trucks, we feel more compassion for her. We are only shown shots of her face, crying out for help, and then finally only the knowledge of what has happened to her is given to the audience when Ryder steps on the gas.

This is just another example of a bad remake by these guys. The film was not changed enough to warrant a remake, and was simply given more sex and violence for a 2007 audience. The adding of the character 'Grace' was not needed, and took away from Ryder's reason for following Jim in the first place. It looks to me like just another film, made simply for money. If the remake has no fresh take on the original, then why bother? Avoid this remake at all costs! Do yourself a favour and just rent the 1987 version. Better acting, better plot, and not at all dated. Plus, you don't have to be embarrassed watching it with your parents.

Please demand original material from these companies. Do you want to see 'A Nightmare on Elm Street' re-made, just to fill these guys pockets? I don't, and I know from the responce I recieved last week, a great many of you don't either. So sign the petition, or write to New Line Cinema and voice your opinions. Stand up for what you believe in and also the classic horror movies that are being tainted.




You Should Also Read:
First part of 'Platinum Dunes' re-makes
Sign 'No Nightmare Re-Make' Petition or write to New Line Cinema
The 'Friday the 13th' Film reviews


Related Articles
Editor's Picks Articles
Top Ten Articles
Previous Features
Site Map





Content copyright © 2022 by Steven Casey Murray. All rights reserved.
This content was written by Steven Casey Murray. If you wish to use this content in any manner, you need written permission. Contact Steven Casey Murray for details.