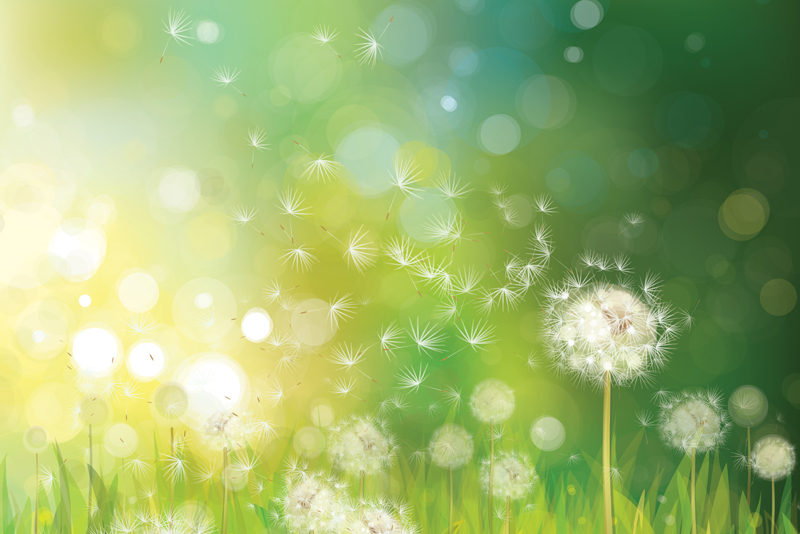 Can eating a Mediterranean diet, rich in omega-3 fatty acids, reduce your allergies? The jury is still out on that but it can help lessen inflammation, strengthen your immune system and improve your overall health which may help your allergies, according to Apostolos Pappas, a research biochemist and food scientist.

A Mediterranean diet is high in fruits, vegetables, legumes, whole grains, fish and olive oil, and moderate in red wine. A large body of research confirms that this diet plan can facilitate weight loss, longevity, heart health and mental health, and aid in the prevention of cancer, Alzheimer's and Parkinson's diseases.

Omega-3 fatty acids and their effect on allergies have not been studied but Pappas theorizes that a diet, such as the Mediterranean diet, "may alleviate some of the inflammation caused by allergies." Omega-3's have been studied for their anti-inflammatory properties and are found in foods such as salmon and other oily fish, nuts and seeds, and flaxseed oil.

How Mediterranean is your diet? Assess your diet by giving yourself a point for each of the following that your diet includes. Scores 7-9 indicate a high adherence to the diet.

oVegetables (other than potatoes), 4 or more servings per day.
oFruits, 4 or more servings per day.
oWhole grains, 2 or more servings per day.
oBeans (legumes), 2 or more servings per week.
oNuts, 2 or more servings per week.
oFish, 2 or more servings per week.
oRed and processed meat, 1 or fewer servings per day.
oDairy foods, 1 or fewer servings per day.
oAlcohol, ½ to 1 drink per day for women, 1-2 for men.

Pappas writes about the numerous health benefits of Omega-3s and lays out an eating plan for the Mediterranean diet in his book, The Saint-Tropez Diet. "We promote the intake of Omega-3 fatty acids, which the Mediterranean diet is rich in, because they are a known anti-inflammatory," Pappas said.

Pappas' prescription for better health: eat more Omega-3s and fewer Omega-6s, found in refined grains, vegetable oils, meats from animals not grass-fed and baked goods. The American diet gets a complete makeover in his book and Pappas backs up his reasoning for the changes with easy-to-understand research. He cites the first study on the Mediterranean diet in 1986 which found that those who consumed diets rich in olive oil and other monounsaturated fats had the lowest rates of death from heart disease.

Additional benefits of a Mediterranean diet include:
•A slower rate of aging.
•Lower blood pressure.
•Decreased systemic inflammation in the skin and tissues.
•Increased ability to control blood sugar among diabetics.
•A decrease in depression.
•A boost in metabolism when foods abundant in Omega-3s are combined with foods high in Vitamin A.

Some other recommendations made by Pappas that may benefit allergy sufferers include eating more foods that contain polyphenols and flavonoids because they have anti-inflammatory and anti-allergenic properties. Polyphenols are found in tea, nuts and berries, and flavonoid sources include berries, herbs, vegetables, tea and red wine.


















Related Articles
Editor's Picks Articles
Top Ten Articles
Previous Features
Site Map





Content copyright © 2022 by Sheree Welshimer. All rights reserved.
This content was written by Sheree Welshimer. If you wish to use this content in any manner, you need written permission. Contact Sheree Welshimer for details.