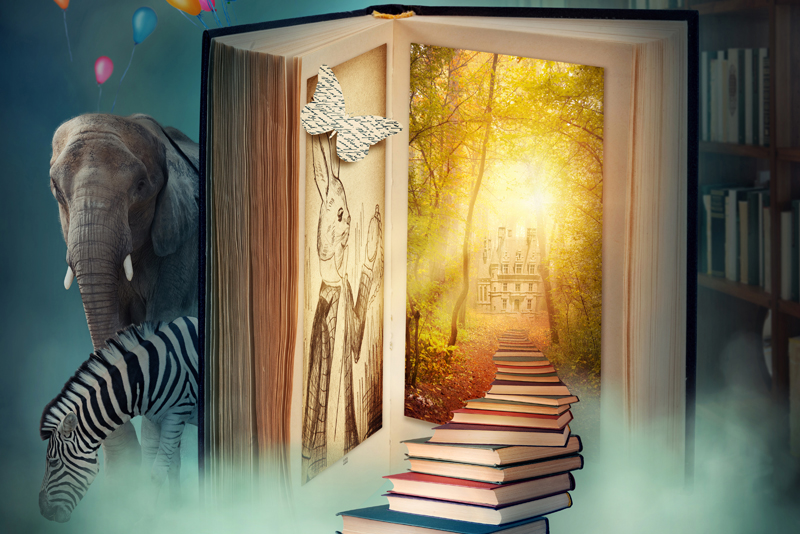 Shopping for a new science fiction title? The following are recommended science fiction about multiple realities, philosophy, and the apocalypse, as well as anthologies. Or you can browse the
SF/Fantasy Book Reviews
at BellaOnline. Also see:
-
Recommended SF – Cyberpunk
-
Recommended SF - Space Opera & Space Travel
Multiple Realities
Resonance
by Chris Dolley
To Graham Smith everything has a routine that help keep the fabric of the world together. You see, several times he has experienced an unraveling where reality changes.
The Entire and the Rose
series by Kay Kenyon
Bright of the Sky
Two years ago star pilot Titus Quinn believed he traveled to another world. Back on Earth, Minerva Company doesn't believe it until an AI gone amok finds another rift.
A World Too Near by Kay Kenyon - a review
Titus Quinn is back in the world of the Entire, but this time he is not alone. Helice Maki, an ambitious scientist who has risen to a powerful position within the Minerva Corporation, has insisted on accompanying him. While Titus also plans to rescue his daughter Sydney, he's not sure what Helice's real motives are.
City Without End by Kay Kenyon - a review
Quinn has a tenuous alliance with the Tarig Lords, mostly owing to the nanotech weapon they believe he carries. For now, the threat of destroying the Entire is enough to halt their destruction of the Rose (better known to us as Earth). The only problem is, Quinn threw the nan into the time and space bending waters of the Nigh, unable to let himself destroy a world full of innocent people-- many of whom he cares deeply for.
Keeping it Real
by Justina Robson
Lila Black is a government agent who is more metal than flesh. Her first assignment? To protect an elven rock star receiving death threats.
Philosophical SF
Machina
by Jonathan Lyons
When distant stars begin to wink out of existence, scientists believe that God may be dead.
The God Particle
by Richard Cox
Steve Keeley falls from a three story building and wakes in a hospital, knowing something about him has changed.
Apocalypse/Post-Apocalypse
I Am Legend
by Richard Matheson
When first published in 1954, Matheson´s novel about a vampire-creating plague was marketed as science fiction and it obviously has elements of both horror and SF.
Genetopia
by Keith Brooke
As "true" humans try to keep their hold on the top of the evolutionary chain, they banish or enslave those who are "lost".
Anthologies
New Skies
edited by Patrick Nielson Hayden
The back cover describes this anthology as "Imaginative stories for a new… younger generation of science fiction fans," but adult short story readers will like this collection as well.
Galileo's Children
edited by Gardner Dozios
A collection of stories that examine the connection and clash between science and religion
RETURN TO THE MAIN SHOP PAGE


Related Articles
Editor's Picks Articles
Top Ten Articles
Previous Features
Site Map





Content copyright © 2023 by Laura Lehman. All rights reserved.
This content was written by Laura Lehman. If you wish to use this content in any manner, you need written permission. Contact Evelyn Rainey for details.