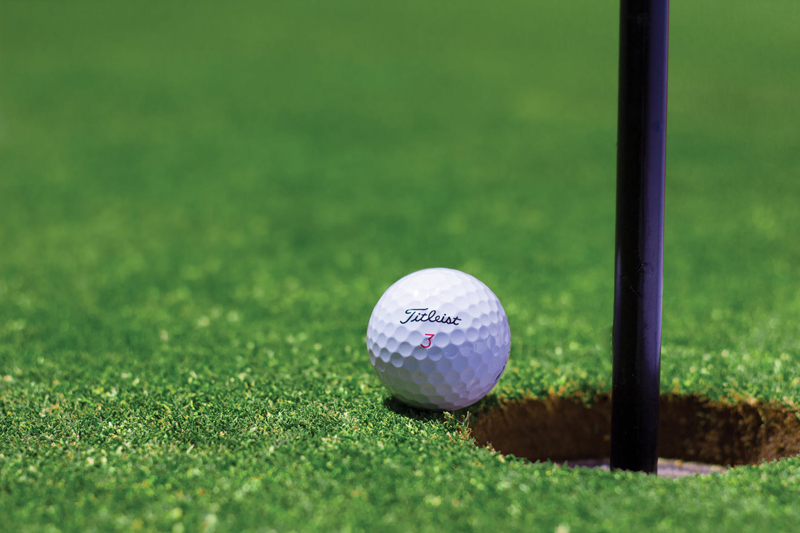 I have received an email from the EWGA (Executive Women's Golf Association and have posted a review I wrote before about this organization. This email was to promote Daughter/Fathers as a tribute to Father's Day who are willing to play golf with their daughters. They claim that by doing this it is promoting their daughter into the business world and it will create great benefits in her life.

This email was sent by Angie Niehoff and was sent to our Press people as a Father's Day story idea in hopes of bringing together Dads, daughter, business and golf. She related that June is Women's Golf Month and the EWGA is a great source of women's stories that can be published. This email was sent to me as a possibility of writing about this in my Golf site. I am more than willing to do this as have written about this organization in another article title https://www.bellaonline.con/articles/art3043.asp. This article related about their offering scholarships to gals who would want to go back to school and include Golf in a business way.

This Father's Day idea is in hopes of bringing fathers and daughters no matter what age as a way for the daughters to understand that golf can be used in their business careers. They will soon learn that golf is more than a game and a ticket to anywhere you want to go. Lissa Putnam received that advice from her father and is now sales and marketing director for the Executive Women's Golf Association. This EWGA is a nationwide organization for career-oriented women. She has found that by playing golf she has made life long friends, won trophies and earned scholarships through playing golf.

Another golfer Ellen Schechter, a lawyer from Florida credits her father a golf professional, with the love of this game. She says it is a lifelong connection with her father every time she is on the golf course. These women have thanked their fathers for introducing them to golf and how to use this game in their business connections as it opens doors for them in their career.

June being Women's Golf Month that golf facilities throughout the country are offering women free clinics conducted by the PGA and LPGA Professionals. Golf related events include social activities and special playing opportunities by many golfing facilities. It is never too late to get started, seek out a free clinic in your area and get involved. Our Ladies Golf Association at the Mill Creek Golf Club has offered new ladies of our area to become involved with golf. Even if they are just starting we have group instructions from our Pro that prove very helpful. The Pro's are very willing to take the time to encourage these new golfers as they will become our club members in time.

Using golf as a stress reliever as recommended here but that may come after you have become more adept at the game. I have seen many new golfers that become frustrated when they make too many mistakes. We have to keep encouraging them and to not intimidate them with too many rules at one time. They will adapt to the rules as they become more familiar with the game.

I believe is creating a women-friendly environment and this organization along with American Express, PGA of America, LPGA along with EWGA to make learning and playing golf fun. American Express Women's Golf Weeks initiative has been expanded this year into a month long promotion. Since EWGA was founded in 1991 they have touched the lives of many women by providing opportunities to learn, play and enjoy golf. Golf also has a social side as it will be a great way to meeting people in your career field. They have over 120 chapters throughout the United States plus Canada and France.

The EWGA headquarters are in Palm Beach Gardens, Florida and if you want to learn more about this organization check out their web site at www.ewga.com. If you are in a career that would make it beneficial for you to be come part of this organization be sure to find out if a chapter is in your area or start a chapter of your own.

You Should Also Read:
Women's Golf
magazine


Related Articles
Editor's Picks Articles
Top Ten Articles
Previous Features
Site Map





Content copyright © 2019 by Letta Meinen. All rights reserved.
This content was written by Letta Meinen. If you wish to use this content in any manner, you need written permission. Contact Sandy Eggers for details.