2008 Spring Preview of Irons, Hybrids and Putters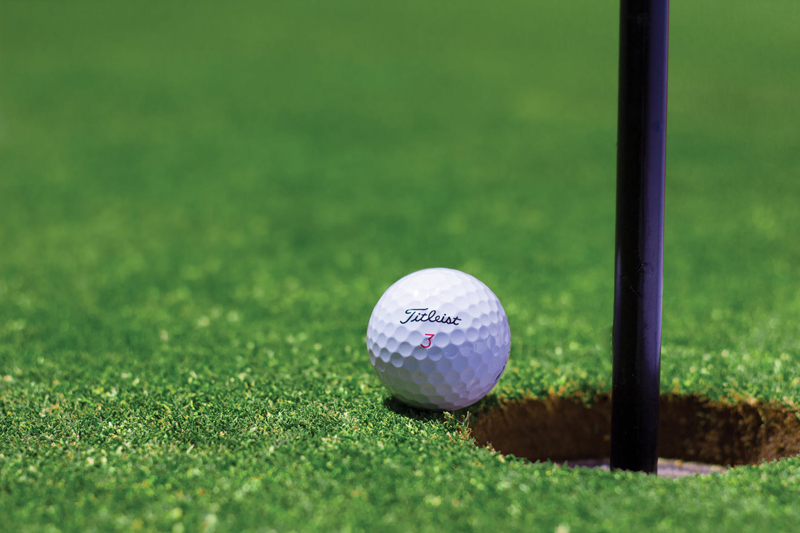 In my May/June issue of Golf For Women magazine I covered the 2008 preview of Drivers in a recent article. This article will cover irons, hybrids and putters. They had a series of their players who left comments on each new club they previewed. If you are in the market for new clubs, it is suggested that you go to your Professional and get fitted with new clubs. This means they will let you hit several clubs to see your swing, how hard you swing your stature as these all make a different in what clubs you should be using. I keep suggesting this and I do plan to do this myself soon. Before the Pro shop was always willing to sell you whatever clubs they may have on hand.

I am using Callaway Great Big Bertha II clubs that I purchased on line five years ago. They did take getting used but now I think it is time for me to get properly fitted and plan to go to Golfsmith in Austin, Texas. I do love my Callaway Hybrids my #3 was a gift and others #5 and #7 I ordered on line. The following is the coverage of the 2008 Spring Irons hybrids and putters:

Callaway FT: The FT 46g-40g features the technology that combines a high-density alloy body with a lightweight titanium face and shock-absorbing insert. As they describe this iron was forgiving and felt soft to hit. Comment: This was easy to hit and the ball just takes off. Price: $200.00

Cobra S9: 50g and is an oversize wide sole. Insert allows for weight to be redistributed from heel to toe. Comment: The unusual top line helps line up the ball nd is forgiving of where you hit the ball. Price $120.00

Nike Slingshot 4D: 60g-63g the new slingshot features a weighted bar in the back of the club head. The sole is wider in the longer clubs to perform like a hybrid. Comment: The club felt heavier which works well for faster swinging women. Price $100.00

Taylormade R7 CGB Max: 45g large club head body with a thin face which adds ball speed and distance with ultra light shaft. Comment: A light feeling club is more forgiving and the nice rounded toe looks great. Price $195.00

HYBRIDS:

Adams A30S: lofts 20-28 degree a square club head shape which moves more weight to the corners. Low deep CG helps get shots air borne. Comment: The club looks a little different but loved the results very forgiving. Price $149.00

Nike SUMO: lofts 17-34 degree another square design that promotes stability and consistent results. The weighted rear edge of the club helps for higher shots. Comment: A great club for lower-handicap players feels solid. Price $180.00

Taylormade R7 CGB Max Rescue: lofts 19-25 degree the triangular club helps create stability on off center hits. Shallow head makes it easy to get through rough also has great club head speed and distance. Comment: Looks and feels better than most hybrids and the women's version is nice and light. Price $24.00

PUTTERS:

Ping Karsten Series Craz-e: Shaft lenght 31-36 new version of the Craz-e has an insert-free for the purist who prefer steel an array of loft, length and lie options for players. Comment: A distraction by the shape but after trying the putts were going straight and rolling pure. Price $130.00

Nice IC 20-10: Shaft 33-35 this putter is painted green from the grip to the club head save for the stark white alignments on top of the head. Comment: The ball pops off the putter face and the roll is very smooth. Price $159.00

Nance Lopez FAME 203: Shaft 33" this stainless steel putter comes in three models, blade, half-mallet and full mallet all are weighted specifically for women. Comment: Was not used to a mallet putter but this one was very nice it worked well. Price $100.00

Profound DARK ACE: Shaft 33-35 this dark ace features a double layer alignment as you line up the top bars so that they hide the pink lines on the bottom you know you have your eyes right over the ball. Comment: This putter makes you confident you re set up right. Price $359.00

If you are in the market for new clubs check out these 2008 series and find a new golf game in your bag. They are sure to help you become a better player with clubs that will work for you during your round. As the authors said, want to hit the ball higher, farther and closer to the hole then check out the new advanced clubs for women.


You Should Also Read:
magazine


Related Articles
Editor's Picks Articles
Top Ten Articles
Previous Features
Site Map





Content copyright © 2019 by Letta Meinen. All rights reserved.
This content was written by Letta Meinen. If you wish to use this content in any manner, you need written permission. Contact Sandy Eggers for details.