Gout and Gluten Free Beer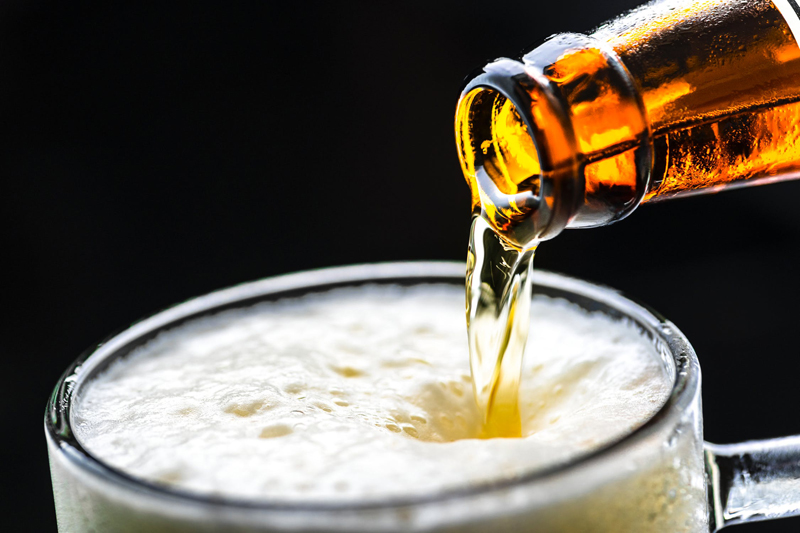 Ask the Beer Fox - Gout and Gluten Free Beer
Question: I have gout and am told to reduce or stop drinking beer because of the purine in yeast. Is gluten free beer helpful to me?       Bud Schubert, USA

Beer Fox Answer: Purines are not only in the yeast, but are also in the proteins found in beer, particularly, those in barley malt and wheat malt. Of course, with gout, you need to reduce the level of purines in your diet, but not eliminate them completely. With beer, yeast consumes the sugars in wort, and converts those sugars into the waste products ethanol (alcohol) and carbon dioxide. Some beers are double-dosed with yeast and sugars so they can be conditioned in the bottle. You definitely need to avoid all beers that are "bottle conditioned," "barrel-aged," or have high alcohol content (above 6.0 % ABV), because these are the beers that may still have yeast living in the beer as they continue to consume additional sugars.

I would also avoid all beers that are unfiltered, particularly wheat beers, and gluten-free beers that are unfiltered because the yeast may still be a living part of the beer. Although yeast is high in vitamin B (which is good), it is also high in purines (which is bad in your case).

At www.RightHealth.com, the following is recommended:
"Avoiding alcohol, high-purine foods, such as meat, fish, dry beans (also lentils and peas), mushrooms, spinach, asparagus, and cauliflower can lower plasma urate levels. In addition, consuming purine-neutralizing foods, such as fresh fruits (especially cherries and strawberries) and most fresh vegetables, diluted celery juice, distilled water, and B-complex and C vitamins can also help lower plasma urate levels.

A possible "natural" cure is a berry extract supplement consisting of bilberry, blueberry or cherry extracts. The anthocyanins which give the berries their blue and purple hues, after entering the body, turn into powerful anti-inflammatories."

You ask about Gluten Free beer as an alternative beverage for your condition. I am not a doctor, nor am I an expert on gout, so this is an impossible question for me to answer. I know the pain associated with gout can be extreme, and I would not want to recommend anything that would harm you. Gout is often associated with high consumption of beer or wine, so you can understand your doctor's recommendation that you avoid beer.

If you insist on drinking beer (which I do NOT recommend), you need to greatly increase your intake of distilled water - at least an amount equal to the beer you would consume. You might "try" a gluten free beer such as Ramapo Valley Honey Passover Beer (made with molasses and honey), New France La Messagère (also made with honey), one of the more exotic beers from Mongozo in Belgium (coconut, banana and quinua, or palm nut), or Anheuser-Busch Redbridge (made with sorghum and corn). You would need to keep this option only as an occasional treat, and not a regular part of your diet. Be aware that these beers have a different flavor profile, and may not satisfy your "sense of taste" for beer as you now know it. I caution you: DO NOT TRY THIS OPTION WITHOUT A FULL DISCUSSION AND AGREEMENT WITH YOUR DOCTOR. If you choose to be your own "lab experiment", you will be the one who experiences the pain associated with it. I would rather see you opt out of beer altogether.
Cheers!

If you suffer from gout, a natural herbal supplement might help alleviate your symptoms when used in conjunction with a doctor recommended diet - Natural Sources - Black Cherry Concentrate, 16 fl oz liquid
You Should Also Read:
Gluten Free Beer for Celiacs is REAL BEER !
Celiacs Guide to Gluten Free Beer
Guide to Tasting Gluten Free Beer


Related Articles
Editor's Picks Articles
Top Ten Articles
Previous Features
Site Map





Content copyright © 2023 by Carolyn Smagalski. All rights reserved.
This content was written by Carolyn Smagalski. If you wish to use this content in any manner, you need written permission. Contact Carolyn Smagalski for details.