4 Essential Oil to Help Ward Off Dandruff!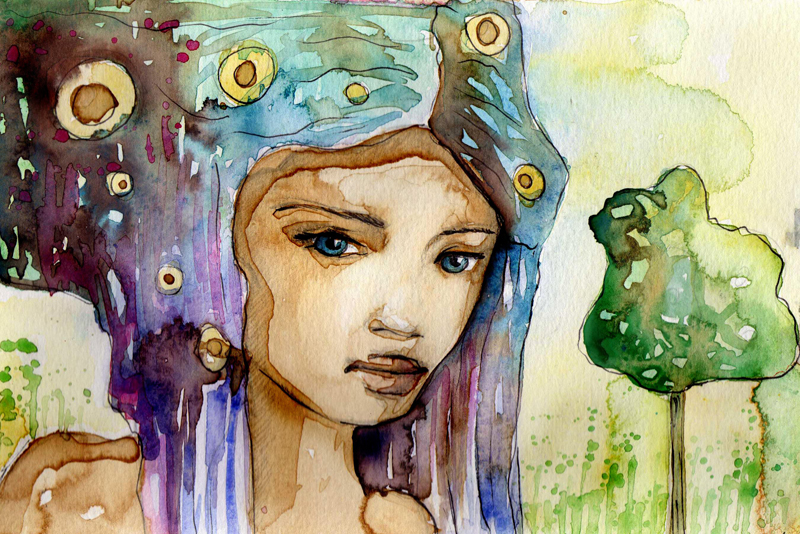 Suffering from dry, itchy scalp lately? Snow flakes appearing on your shoulders or down the back of your clothing, yet not a snow cloud in the sky? You could be the unlucky recipient of "dandruff".
Everything from hormonal and dietary changes to elevated stress levels can contribute to dandruff. And all up in the middle of the mix is your blow dryer, your product choices used on your hair and scalp, dehydration, yeast and fungus.
Is there any help for you, your dandruff and dry itchy scalp? Essential oils to the rescue!
Tea Tree
is a powerful antiseptic and antibacterial essential oil that has been known to kill bacteria, yeast and germs that accumulate on your scale and cause dandruff. While it's often said that you can apply Tea Tree straight onto your scalp, I would strongly suggest that you blend your Tea Tree with a carrier oil, such as jojoba, coconut or olive oil before applying it to your scalp.
Rosemary
is known for its potent anti-fungal and anti-inflammatory properties. It's also known to increase circulation to your scalp. Use 5-7 drops of rosemary essential oil in tepid water as a hair rinse, or add them to coconut oil for a scalp massage.
Lavender
is typically thought of as healing your skin and calming your nerves. While this is true, Lavender essential oils is known to be a powerful anti fungal and anti-inflammatory oil. It soothes redness and itchiness helping to promote a healthy and germ free scalp.
Mixing 7-10 drops of lavender in 1 ounce of carrier oil, jojoba is a great choice, massage into your scalp to relieve irritation. When done at night, you could experience a peaceful nights sleep.
Chamomile
has calming properties that are known to soothe itch and dry scalps. Its anti-inflammatory nature helps in reducing redness, inflammation and heat that often leads to dermatitis.
Chamomile essential oil has been known to regulate the oil in your scalp, enabling your scalp to stay moisturized and hydrated. You can use 5-7 drops in a cup of distilled water as a hair rinse or in a carrier oil for a great scalp massage.
Give them a try …
While these are just 4 essential oils that will help in the relief of dandruff, they're a great place to start. Give them a try and let us know what you think in the Ethnic Beauty forum.
That's it for this week, as always ...
Dedicated To Your Beauty
Juliette's Website
https://www.nyrajuskincare.com


Related Articles
Editor's Picks Articles
Top Ten Articles
Previous Features
Site Map





Content copyright © 2023 by Juliette Samuel. All rights reserved.
This content was written by Juliette Samuel. If you wish to use this content in any manner, you need written permission. Contact Juliette Samuel for details.