Interview - Eureka, The Legacy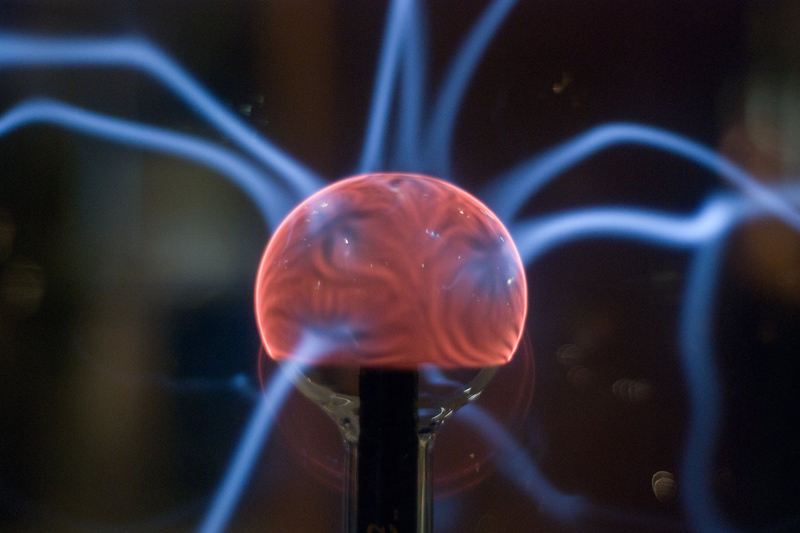 "Eureka" stars Colin Ferguson and executive producer/writer Jamie Paglia, in a recent conference call interview, discuss the fifth and final season of "Eureka," which premiered Monday, April 16 at 9 p.m. ET on the SyFy Channel.


Q. Colin, what were your expectations when you signed on for the show? When did it meet those expectations, or change them?



Colin Ferguson: When we signed on, Salli (Richardson-Whitfield, co-star) and I were shooting. Salli and went downstairs. There was a psychic convention, and we actually had our futures read when we went down, and (the psychic) said, "It's going to go. It's going to go for a while, but it's not going to be what you think it is." And nothing could be more true. I mean, with the writers' strike in there and the recession, and doing 20 episodes and then getting split over a bunch of seasons--that was the hard bit of what went down, that nobody could see coming. The amazing thing is to get where we got to this year.

What will you miss most about working on "Eureka"?



Jamie Paglia: For me, it's honestly the people that we got to work with. I mean, the creative process is great. I love writing, I love making the show, but we have, I think, a really unique group, and on the writing, producing staff, post-production department and our visual effects guys and our cast and crew, we genuinely like each other. We like to spend time together and we would frequently get comments from the other writing staffs that they've never seen a staff that actually voluntarily goes to lunch together instead of wanting to get away from each other after being in the writers' room all day, or spend time with cast and crew on the weekends when you have down time. The people that we have on the show have just been amazing people as well as creative talents, and that is something that I'm definitely going to miss having every day. I'm looking forward to building the next show so I can try to build some semblance of that again. 



Colin Ferguson: And that's exactly right, I think. That comes from Jamie....Jamie's a a phenomenal human being and he sets that tone in the room, and so that trickles down to set. That trickles down through the writers' room, and that's exactly what he'll do on his next show, is build that same structure again. And I know that room will be just as happy and just as good a place to live and work. For me, I'm going to miss--oh gosh, probably the process as well. I mean, I'm so proud that this is our swan song. If we could do this show, this final season, forever, that would be amazing. This is always the show that we struggled to make. I'm so happy that we got to make it on our final season. I have a lot of fond memories and a lot of dear, dear friends that have come out of it, and it's nice to meet up with them socially now. You know what I mean? 




Q. Looking back on the series, which episodes stand out for you?



Colin Ferguson: This is probably my favorite plot line twist, the one that's coming up. I wanted this premiere to be attached to the season finale of last season, because I loved the plot twist so much. That's probably my favorite plot twist. My favorite episode is probably actually the one that Jamie directed. What's that one called, Jamie?



Jamie Paglia: That's "Jack of All Trades." 



Colin Ferguson: "Jack of All Trades," I loved. "Smarter Carter," I loved. "Up in the Air," I loved, and "Your Face or Mine," which was my directorial debut, will always be a phenomenal place in my life, and also the first time Erica got a big plot line, and to be there for her was amazing...How funny! All my favorite episodes are someone's directorial debut. It's the best. It's the best. You can't top it. 

Jamie Paglia: You actually named a number of my very favorite episodes. They did a little featurette for our season five DVDs, and they were talking about the making of the episode I directed, and Colin is giving me a hard time for having written a small character episode, but the truth is those are the stories that I love the most, and for Colin's directorial debut, I wrote him a small character episode, "Your Face or Mine," and I think that he and I, both, all of us really, just love what you can do when you have the time, where you're not necessarily having the world about to explode, that the stakes are smaller from the danger standpoint, but for the characters they're higher.



I think from season one my very favorite episode, still, is "Once in a Lifetime," the season one finale. I felt like that was the episode where we found the right balance of real, true emotional drama and humor. And that was kind of the benchmark going forward for us. "Founder's Day" will also be a favorite, just because we were getting to create a new world with a new time, and that had been an idea that I've had since season one, wanting to go back to the origins of the town, and we were never able to afford it for various reasons, mostly because of the standing sets that you would have to build. But we managed to pull it off. Matt Hastings directed it, and Robert Petrovicz, our producer, actually physically managed to coordinate that production. My co-show runners Bruce Miller and Todd Sharpe have been amazing partners these last couple of seasons, just creatively being able to get that stuff done. That was definitely a turning point for all of us.




Q. What are your plans for the future? Are there any upcoming projects in the works for either of you?



Jamie Paglia: Colin's going to be a giant sitcom star now. Go on and talk about your new show with Bill.



Colin Ferguson: Yes, I've known Bill Lawrence for a while. He did "Scrubs" and "Spin City" and "Cougar Town," and we just finished shooting a pilot last week called "Like Father." I guess it's through Warner Bros. for Fox, and we'll find out in a month whether it's going to go or not, but it was really fun doing it--talk about easy. We had seven days to shoot 30 pages. There's so much time, so that was really great and really fun. Jamie, you're doing "Boston Corporate," yes?

Jamie Paglia: I've got a project that we've set up over at Universal...and I've got a number of other projects that are in development with some other producers and companies, and we'll see I think which one goes first--this part of the process is a little bit of a waiting game. I think this is interesting, this is actually the first time I've been free. This will be seven years of "Eureka" being on the air, when you count the split seasons for three and four. And then it was two years of development prior to that; it was pretty much taking over my life. So I might actually go and work on someone else's show for a while, if I find a show that I really like that makes sense and is a good fit. It would be really fun, I think, to try and do something in maybe a different capacity, as well as creating something new. So I'm keeping a lot of options open.

Q. So, 20 years from now, how do you want people to remember "Eureka"?



Colin Ferguson: By this last season. Yes, I want them to remember by season five. I want them to remember it by the end of our journey, where we got to, the growth that we all went through, how our stories got tighter, our acting got better, our lighting improved. It's been a great journey, but I'm so proud of the end of the road that I'd love them to look back on that and remember us for that.



Jamie Paglia: I hope that people remember the town and miss the town still, and wish that they could be a part of it. For me, the part of the show that always resonated the most was this sort of "Northern Exposure" aspect to it. I grew up in a very small town in Oregon and the Pacific northwest. And there were the dynamics of those people and the kind of character that you meet that--that's what I love to write, and that's kind of what I love to watch, too. And I watch a lot of things, but that's one of the things. So when people started talking about how they want to move to Eureka, even though you're just doing it on a weekly basis, that's a good thing to have created. So I hope that it's remembered fondly that way.

Q. What have you learned about yourselves from doing the final season? Are you going to be able to take that forward to other projects, or is there something that's just for "Eureka" that you'd like to keep inside?



Colin Ferguson: Oh, wow. I think professionally for me, it's a funny thing to (think), we went into this tunnel six or seven years ago, and you come out the other side, being aware of changes that you made as a person and a priority shift that you've made and choices that you've made. But it's another thing to professionally exit and be on the market again for the first time, and to realize in a really flattering way that people have been watching, and that professionally speaking it has counted for something. As I went into auditions and whatnot, people would be what appeared to be genuinely excited, and that felt really great--to walk into a room, like, "Oh great, we're so excited that you're available this year." And that meant a lot to me. So that's definitely something I can put in my pocket as a win for our show, that people respected it. They have that certainty, I guess, but it was nice. It was really warming to realize.

Jamie Paglia: Yes, I think similarly that it is great to have people now actually wanting me to come work on things, which I wasn't available to do before, and you're like "Oh, wow, thanks!" That's great that you actually want to work with me, because obviously when we started out, I was brand new to this. And I think the main thing that I'm going to be taking away is the fact that I learned so much by all of the amazing creative people that I have had on the writing staff and producing staff and in our cast and crew, how to run a show. That's a hard skill. It's something that you can't really study for. You kind of have to figure it out along the way, and I know I certainly was not great at it when we first started out, and made a lot of mistakes. I'm sure a lot of people had to put up with that for a while, because I was green.

But this has been the most amazing training ground that I can imagine, given that it's a one-hour show with a limited budget and a tight time schedule, and it has drama and comedy and giant physical effects and huge visual computer-generated effects, and you try to meld all that stuff together, so I kind of feel like I'm ready to do anything. That's definitely a different feeling than I had when we started this out and I said, "What? I can make a TV show now?" So I'm grateful for the experience and for all the people who helped--who put up with the growing pains and helped me figure out how to do it better along the way.



Q. If you could go back seven years and five seasons, knowing what you know now, wat advice would you give yourselves?



Colin Ferguson: I'd probably just laugh and pat myself on the back and say, "Good luck, buddy." 



Jamie Paglia: I think probably it's just about being more open to the possibilities that things can look a different way. In some ways, I do think of myself being very collaborative in terms of making this show. You have to be, despite the nature of the medium. It's so many moving parts, and you've got so many people with expertise in their areas. If you don't rely on those people to do their jobs, it makes it impossible to do yours. And I'm sure I drove our director, Peter O'Fallon, of the pilot, absolutely crazy on those first days shooting because--well, wait a second, that's not how I envisioned this particular line being said, and wait, they dropped a word there. And you realize this is a fluid beast, and how to roll with it in a way that it gets better as opposed to "Well it's not how I had it in my head." So I think just being open, that's probably the biggest thing.



Colin Ferguson: Yes, I'd go with that too. And patience. I learned a lot from Grant Rosenberg, who was one of our supervising producers, and Matt Hastings--their political acumen and how they accomplish things. That was a great learning ground for me, working with those guys, and I'd say the same thing. Just patience and other points of view and how to get things done. I really learned how to get things done, which I'm sure everyone was very glad when I did.



Related Articles
Editor's Picks Articles
Top Ten Articles
Previous Features
Site Map





Content copyright © 2021 by Helen Angela Lee. All rights reserved.
This content was written by Helen Angela Lee. If you wish to use this content in any manner, you need written permission. Contact Helen Angela Lee for details.