SciFi Channel Announces New Shows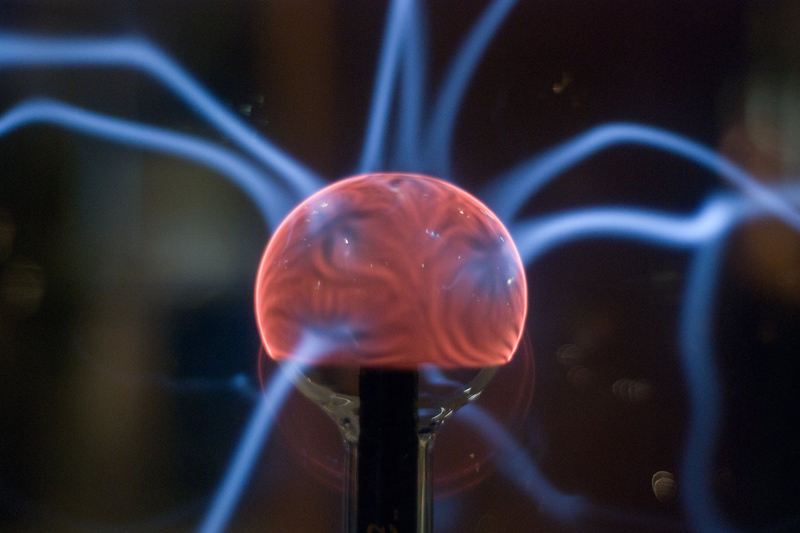 SciFi Channel's new development slate, released this week, includes some interesting series and events designed to tempt scifi TV fans. Here are some new projects the cable network is working on, starting with those just greenlit:

"Cash or Capture"
Premiere: November 2008
Six one-hour episodes are being made for this reality competition show, in which two groups of contestants compete against each other for a cash prize. The catch: they're being stalked by relentless "hunters." The action takes place over 60 minutes, and as the hunt winds down more hunters are added, the game perimeter gets smaller and more tasks are assigned. When a few minutes remain, the final clue to the games' exit point is revealed. The concept is based on a Japanese TV show.

"Estate of Panic"
Premiere: November 2008
This reality show, from the producers of "Fear Factor," features large amounts of cash being hidden in a house. Seven contestants are invited to locate the money, but they must overcome hidden terrors.

"Outer Space Astronauts"
Premiere: TBA
This comedy series, a combination of live action, 2-D and 3-D animated series, is made up of five 30-minute episodes. It follows the adventures of not-so-competent astronauts as they work a daily routine under the command of slovenly Captain Ripley on the U.S.S. Oklahoma.

"Mirabilis"
Premiere: TBA
This four-hour miniseries is a fantasy adventure featuring knights, sorcerers and dragons. It takes place in a paradise once fueled by a sorcery-grade metal known as bloodsteel. But as the supply of bloodsteel dwindles the land begins to decay. An evil warlord named Dragon Eye tries to control the world's supply and thus rule Mirabilis. But four citizens, bound by prophecy, come together to battle him. Their quest: to find the Crucible, the fabled source of all bloodsteel, before the forces of darkness win. The miniseries stars David James Elliott and Natassia Malthe, and was written by Sam Egan ("Jeremiah," "The Outer Limits").

These series are currently listed as being in development:

Bryan Singer Miniseries Project: This all-new action-adventure will be based on an original idea, so stay tuned for additional information.

"What If?": The premise of this scripted one-hour pilot is that the Earth has a near-collision with a comet. The result: a second ice age, captured through people's cell-phones, video cameras, PDAs and other devices. The documentary-style show will try to be scientifically accurate while telling the stories of how people are coping with the new conditions on Earh.

"Soul Evidence": A team of psychics, scientists and investigators solve cold case murders in this alternative reality project.

"Danger Game": In this reality series, viewers go behind the scnes at Modern Reality Adventures, which creates an alternate reality for its customers. In each episode, we'll follow the unnerving scenarios in the life of one unaware client.

"Relic Quest": A reality-based action-adventure series about the worldwide search for some of the greatest relics in history.

"Escape": A reality competition in which three contestants much endure physical challenges, solve riddles and break codes in order to escape.

The 2009 list of projects also includes a total of 36 new TV movies, including "Malibu Shark Attack," "Hellhounds," "Lost Treasure of the Grand Canyon" starring Michael Shanks, "Phantom Racer," "The Immortal Voyage of Captain Drake" and "Lake Placid 3."

SciFi Channel will complement these projects with a number of online ventures, including the expansion and relaunch of its entertainment new section, Sci Fi Wire. It will also introduce the Ghost Hunters Social Network, in which you can connect with fans everywhere and learn about techniques. The DVice half-hour TV special, based on SciFi Channel's popular technology Web site, will air as well. Also, "Battlestar Galactica" will feature Season 4.5 Webisodes to whet fans' appetites for the second half of the last season.


You Should Also Read:
The SciFi Channel


Related Articles
Editor's Picks Articles
Top Ten Articles
Previous Features
Site Map





Content copyright © 2023 by Helen Angela Lee. All rights reserved.
This content was written by Helen Angela Lee. If you wish to use this content in any manner, you need written permission. Contact Helen Angela Lee for details.