Holiday Magic Through Ethnic Food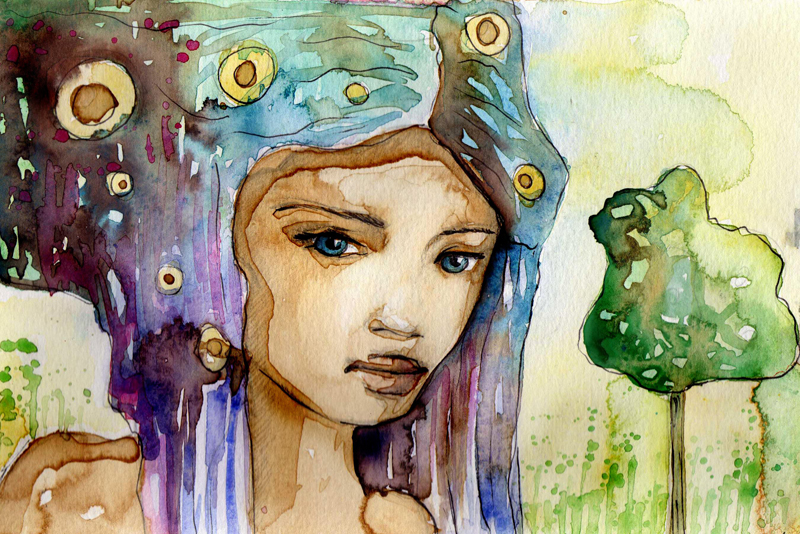 In the United States it's the Fall Season and Halloween has already come and gone. This means that it's full speed ahead into the holiday season and you will begin to sample different ethnic cuisine from around the world.
They say that the way to a man's heart is through his stomach. Sorry guys, but good food is for everyone. Let's take a look at some great ethnic recipes from around the world.
Stuffed Grape Leaves
- When I worked in the world of retail, there was a young woman from Persia that worked with us. Not only was she the top seller among us but she was also a great cook. She prepared the stuffed grape leaves for a staff meeting that we had. Oh my God!
Ingredients:
• 1 jar (1 pound) grape leaves in vinegar
• 1/2 cup finely chopped red onion
• 2 tablespoons butter
• 2 cloves garlic, chopped
• 1/4 teaspoon ground cumin
• 1/2 pound ground beef
• 1 cup uncooked white rice
• 1 1/2 teaspoons dried mint
• 2 1/4 cups water
• 3/4 teaspoon salt
• 1/8 teaspoon black pepper
• 3 tablespoons all-purpose flour
• 1/2 cup water
Dressing:
• 1/2 cup lemon juice (about 4 lemons)
• 1 tablespoon snipped fresh dill
• 1/4 teaspoon salt
• 1/8 teaspoon black pepper
• 2 teaspoons sugar
• 1 teaspoon Dijon mustard
• 1 cup olive oil
Directions
1. Boil grape leaves in 6 cups boiling water until tender, 20 to 25 minutes.
2. In second saucepan, saute onion in butter 3 minutes, until slightly softened. Add garlic and cumin; cook 2 minutes. Add beef; cook, breaking apart with wooden spoon, 5 minutes. Add rice and mint; cook, stirring, 3 minutes.
Add water, salt, pepper. Simmer, uncovered, stirring, 7 minutes. Cover; simmer 13 minutes.
3. Whisk flour and 1/2 cup water in small cup. Add to rice; cook 2 minutes. Remove from heat.
Dressing:
4. Mix juice, dill, salt, pepper, sugar and mustard in bowl. Whisk in oil.
5. Drain leaves; rinse with cool water. Add 1/3 cup dressing to rice.
6. Place steamer or steamer insert in large pot with 2 inches of water.
7. Lay 1 leaf flat, smooth side up, on work surface. Place 1 tablespoon filling on center of base of leaf. First fold over one side of leaf, then fold over other side. Beginning at bottom of leaf, roll up tightly to leaf point. Place, seam side down, into steamer basket. Continue with remaining leaves and filling.
8. Steam 35 to 40 minutes, until tender. Remove to platter. Drizzle with remaining dressing. Makes 4 dozen.
Mediterranean Fish Casserole
- Not everyone wants turkey and dressing during the holidays so fish is an alternative that's served in many households.
Ingredients:
• 2 tablespoons olive oil
• 1 pound small white potatoes, cut into quarters
• 2 large Italian frying peppers, thinly sliced
• 1/4 teaspoon salt
• 1/4 teaspoon black pepper
• 3 cloves garlic, peeled and chopped
• 4 3/4 inch-thick U.S. Pacific-caught cod or halibut fillets, about 5 ounces each
• 1/4 cup pitted kalamata olives, chopped
• 2 plum tomatoes, seeded and cut into 1/4-inch wedges
• 2 tablespoons lemon juice
• 1/4 cup flat-leaf parsley, chopped
Directions
1. Heat oven to 400 degrees F. Grease an oval 2-quart casserole dish with 1 tablespoon of the olive oil. Spread potatoes and peppers over bottom of the dish. Season with 1/8 teaspoon each of the salt and pepper. Bake at 400 degrees F for 35 minutes or until potatoes are tender, stirring occasionally.
2. Scatter garlic over potatoes and peppers. Season fish with remaining 1/8 teaspoon each salt and pepper and place on top of the potatoes. Distribute olives and tomatoes over the casserole. Drizzle with lemon juice and remaining 1 tablespoon olive oil. Sprinkle with parsley.
3. Bake at 400 degrees F for 25 minutes or until fish flakes easily when tested with a fork.
Plantains from the Caribbean's
- My first experience with plantains came during a visit to a Caribbean restaurant in New York City. At the time I was still eating meat and the combination of jerk seasoning on the chicken and sweetness of the plantains was mouth watering for me.
Ingredients:
• 3 medium to large light-yellow plantains (2 pounds)
• 2 tablespoons olive oil
• 1/4 teaspoon salt
Cilantro Creme:
• 1/2 cup loosely packed cilantro leaves, washed
• 1/2 cup reduced-fat sour cream
• 2 tablespoons milk
• 1/2 teaspoon hot pepper sauce
• 1/8 teaspoon salt
• 1/8 teaspoon black pepper
Directions
1. Heat oven to 400 degrees F. Trim ends from plantains, then cut a slit down one side. Peel plantains, beginning at the slit. Slice crosswise into 12 pieces, each about 1/2 to 3/4 inch thick. Place in a large bowl.
2. Toss plantain slices with oil and 1/8 teaspoon of the salt. Transfer to a large nonstick baking sheet or two smaller sheets (these can be lined with nonstick foil if they're not nonstick), laying slices flat.
3. Bake plantain slices at 400 degrees F for 15 minutes. Remove pan from oven. Place a few slices on a cutting board, and press gently with the bottom of a glass or measuring cup. Turn over (bottoms will be lightly browned) and return to baking sheet. Repeat with all slices. Coat plantain slices lightly with nonstick cooking spray and sprinkle with remaining 1/8 teaspoon salt. Return baking sheet(s) to oven and bake an additional 5 minutes, until crisp. Serve plantains warm with Cilantro Cream on the side for dipping.
Cilantro Cream:
4. In a food processor or mini chopper, combine cilantro, sour cream, milk, hot pepper sauce, salt and pepper. Pulse until cilantro is chopped and sauce is smooth.
Are you hungry yet?
These recipes don't even scratch the surface of what ethnic food is all about. However, if you're looking for a way to experience different foods and their taste, start with the recipes listed above and make your holiday season one of great food and great taste.
Until Next time ...
Juliette's Website
https://www.nyrajuskincare.com


Related Articles
Editor's Picks Articles
Top Ten Articles
Previous Features
Site Map





Content copyright © 2023 by Juliette Samuel. All rights reserved.
This content was written by Juliette Samuel. If you wish to use this content in any manner, you need written permission. Contact Juliette Samuel for details.