Eyebrow Maintenance -Sisters Not Twins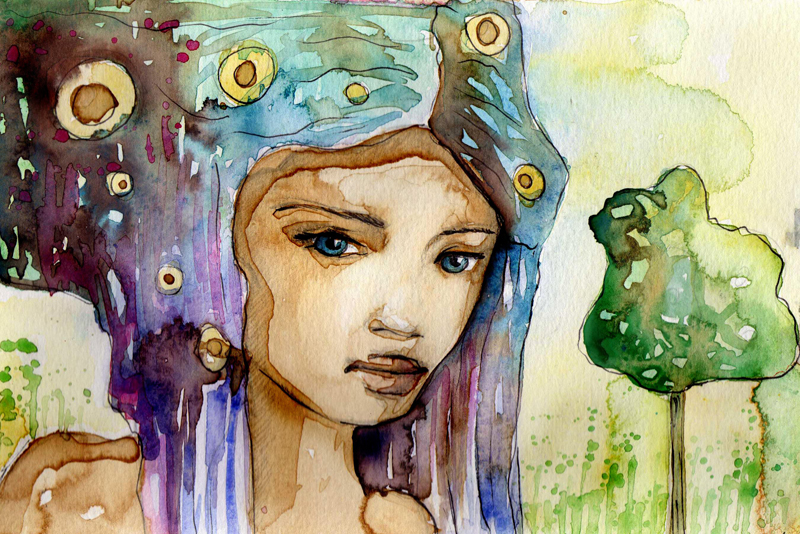 If your eyes are the windows to your soul, your brows are the trim that frames them. I didn't come from a family of women that arched their brows. It wasn't until I got to college that eyebrows became a part of facial grooming.
One of my instructors in Aesthetic School once said: "Your eyebrows are not twins, they're sisters, so don't expect them to ever be or appear perfectly arched. "
What a difference a brow arch makes! A pair of well-groomed eyebrows can transform your face in minutes. Grooming your eyebrows can actually have you getting compliments and have you wondering why. This one beauty service can have you looking like you had a mini facelift. It provides a lift to your eye area without going under the knife.
Let's take a look at three of the most popular eyebrow treatments:
Tweezing
– Some call it plucking but in essence you're simply using tweezers to remove hair and shape your brows. A lot of you actually perform this service yourself, however, it's a good idea to be careful with your tweezers. Pulling hair in the wrong direction can cause ingrown hairs and dark spots in your brows.
Waxing
– Not just for eyebrow removal, waxing removes unwanted hair from anywhere. This semi-permanent technique is accomplished by thinly spreading a wax combination over the skin. A cloth strip is pressed on top then quickly ripped off, removing the wax as well as unwanted hair. This method is available in many spas. For those with sensitive skin there is a hard wax method. Thickly applied it uses no cloth or paper strips. When cool, the hardened wax is easily removed as well as unwanted hair.
Threading
– This is an ancient hair removal and shaping method that originated in parts of India and other areas of the Eastern world. Using cotton thread that is twisted and rolled along the skin, hairs are entwined and quickly lifted from the follicle. Precise, the cost may be less than procedures that employ chemical treatments. Unlike plucking or tweezing, threading removes a clean line of hair all at once, instead of deleting individual hairs. Many spas are offering this service.
I've had all of these services done to my brows at one time or another and Threading is by far my favorite.
Some of you like the to add Wow to your Brow
Here are a few tools you can use to add the wow affect:
Brow Brushes
- These are used for contouring your eyebrows. Dipped in a bit of powder and you can enhance the fullness of your brows.
Brow Stencils
- These are typically part of a kit that include guides that help shape your brows.
Brow Pencils
- A brow pencil is often used to fill in the gap and add appearance of fullness or thickness to your brows. If you've got a steady hand, you can actually shape your brows with a pencil.
These are just a few tips to enhancing the beauty in your brows. If you like what you've read, share it with a friend. Don't for get to visit the Ethnic Beauty forum.
That's it for this week,
Dedicated to Your Beauty
Juliette's Website
https://www.nyrajuskincare.com


Related Articles
Editor's Picks Articles
Top Ten Articles
Previous Features
Site Map





Content copyright © 2022 by Juliette Samuel. All rights reserved.
This content was written by Juliette Samuel. If you wish to use this content in any manner, you need written permission. Contact Juliette Samuel for details.