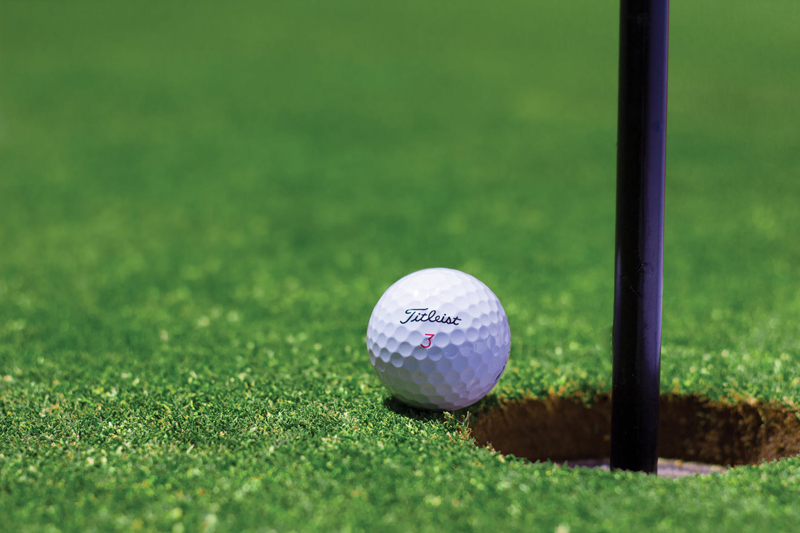 I received an email here in my web site from Helen Seed from the United Kingdom that she had articles about the perfect age of golfers. This interested me as the age was mentioned as 42 and being that I am 83 and still playing golf I thought the perfect age would be 83 as long as you are still playing 18 holes 3-4 times a week.:-) Any way I asked her to send me the article so I will review it here.

As Helen's article states that many footballers may burn out in their late twenties, but good old golfers have a much long shelf life. According to their research and expert opinion by the Quinn Insurance British Masters that the best age for men and women are at age 42.

They say that for you to perfect your swing and with experience, stamina, confidence on the course, patience and technically should put them in the front of their game. Research recently shows that 42 is the average ideal age for precision and accuracy on the course. It seems they check with over 200 of the world's top golfers on their average score over 18 holes and that the 40-45 age group topped the list leaving the 20-25 years old behind.

This test was done by sports physiotherapist, Cornel Driessen who works with the top European Tour golfers. It is quoted as saying many might be looking to Tiger Woods as top physical condition for golf. They state that there is an ideal golf specimen within each and every one of us playing this game, so mater what level, gender or age.

Driessen believes that peak golfing performance is down to physical conditioning and training the body and mind to perform. If we keep practicing and gaining the edge our body will respond which means a great deal of practice to make us successful. If we are to compete with the younger ones our game has to be in top performance. Mr. Dreissen explains that for those he works with to stay at high standard of physical conditioning program has to be tailored to their body's individual needs throughout the years.

Lee Westwood was mentioned in this article as he hit the headlines here in America when he enjoyed his best performance at a major in the US Open. I remember watching him in the open and thought how much he improved himself as he has slimmed down and his game was in top form. Lee Westwood remarked that all this work he was doing now in 2008 will help him say in 2018 when he will be only 44 years old.

Another golfer was mentioned Nigel Ellis when he said that his performance on the golf course has improved massively with age, as he has cut his handicap down from 28 to 18. He believes that older players are more relaxed and patient on the course and all that practice sure is paying off as you get older.

Many of the golfers in England will be competing against Lee Westwood in the Quinn Insurance British Masters in September. This is when the golfers will be competing for over a million dollars in prize money.

This article also was a commercial for the Quinn Insurance British Masters and to get further information the following people can be contacted: Ruth weir, Susie Myers, Helen seed or Vicki Lamb with email address using either first name@mere.co.uk. These ladies are the Public relations for Mere.Co. If anyone is interested in finding out more about this tournament can contact any of this great ladies.

I found this article very interesting as all it proves that the more you practice the better your golf game will become. I can't say that I have lowered my handicap by much as I was scoring in the 90's when I was at age 45 and am still scoring in the 90's at age 83. I do practice a lot before each time before I play 18 holes. I have had many golfing lessons through out my 50 years of playing golf. Some days my game is better than others and I think the mental game has a lot to do with that.

Outside distractions can cause any golfer to lose that edge. Slow play bothers me the most as some players are never ready when it is their time to hit the ball. Some stand over their putt for longer than is necessary and when we are playing in 90 degree heat with the sun bearing down on those hot greens it gets to me. We have some players who are oblivious as to what is going on around them never pay attention to where everybody has hit the ball. I try to keep my cool as it is all part of the game.

Your age should not have anything to do with your game unless you have not taken care of yourself as you aged. Eating right, exercising and keep yourself mentally alert should go with you into old age. I know many of our golfers have aches and pains, some have diabetes, heart problems and corrective knee surgery but they are still out there because the love of the game of golf.

I thank Helen Seed for sending me this article and will review the second one on proper healthy living.




Related Articles
Editor's Picks Articles
Top Ten Articles
Previous Features
Site Map





Content copyright © 2022 by Letta Meinen. All rights reserved.
This content was written by Letta Meinen. If you wish to use this content in any manner, you need written permission. Contact Sandy Eggers for details.