Play Golf and Stay Healthy!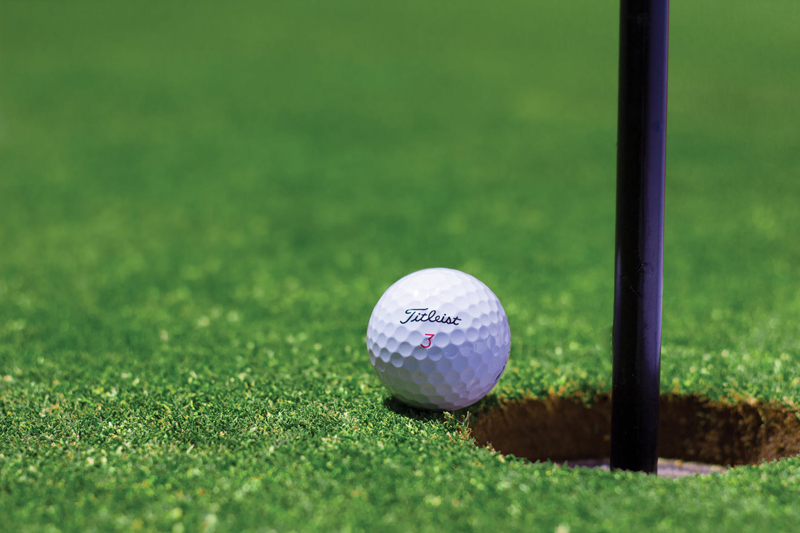 Helen Seed also sent me another article from the Quinn Insurance British Masters about life expectancy through playing golf. They suggest you tee-off and tone-up from playing your favourite sport will extend your life up to five years. This research was by the Karolinska Institute in Sweden were they relate, that golf is the perfect way to unwind with friends in the great outdoors. They claim that this will boast your health, tone you up and burn calories.

Now I can agree with all of that as playing 18 holes of golf will surely tone you up and burn calories. Especially if you walk a full 18 holes will help you increase losing those calories. This study shows that you can burn up to 350 calories every hour and that adds up if you play a round in five hours. Now this study says that most average round of 18 holes is five hours, we in America think in terms of four hours. Any way you look at it that could use up lots of calories.

It stated in this article that Pro's during this yea'rs Quinn Insurance British Masters at The Belfry will walk up to seven kilometres in one session. Now I cannot tell what that would be in miles here in USA it is a lot of walking. Not only are you burning calories, swinging your golf clubs and putting. In this article it talks about banishing even the most stubborn bingo wings. Now that is a term I have never heard around a golf course. I imagine they are talking about toning up the arms, shoulders and back during your golf swing.

Another aspect of losing calories if you walk and also carry your own golf bag this also will boost strength and muscle tone plus leg power. All of which is good for that perfect golf swing. The whole body must be in play to make that perfect swing and keeping your ball in play. Even if you don't walk and use an electric riding cart you can still lose calories by making those perfect golf swings. A powerful swing using the full body is the answer to toning the body.

This article also talks about celebrities who are fans of golfing for fitness they include Cameron Diaz, Catherine Zeta Jones and Jessica Alba who boast that the sport has helped them tone up and stay fit. The cardio exercise and fresh air will leave your mind focused and stress-free. Now I do have a question about golf being stress free, I have seen some angry players disgusted over a bad shot. It may be a good way to wind down with leisurely playing on a Sunday afternoon and not care what kind of score you will have.

The Quinn Insurance British Masters at the Belfry may interest some people to take up this sport when they watch the pros in action. This tournament is not until September 25-26 and they will have Lee Westwood returning after his victory in 2007. Lee Westwood has really worked at his physic in training and improving his golf game. It was nice to see that at the US Open this year.

Getting out and watch a Pro tournament is really a treat as I have had the privilege of doing this several time. It is so amazing to watch the players make some extraordinary shots. You will find that walking around a championship golf course can burn up plenty of calories. That is if you don't stop too often at the snack bars.

Following the success of last years tournament they will be hosing a Ladies Day event on Friday the 26th for all female fans and avid golfers. They will have pink champagne and strawberries offered throughout the day. They also will have Belfry spa prizes that can be won and a best dressed competition to be judged. So weather you are a long standing golf fan or a recent converted golfer make sure you attend their Ladies Day event.

For further information on the Quinn Insurance British Masters please contact:, Helen@mere.co.uk as she is the one who contacted me about this tournament and healthy living playing golf. Quinn Insurance is an insurance company with a difference and has earned a reputation for innovation and value. They are major players in the Irish and UK insurance markets. Their sponsor of this Professional Golf Tournament should give them added coverage of their product.

The Belfry is one of Europe's most prestigious and successful golfing resorts, its flagship course The Brabazon has hosted the Ryder Cup four times. The course has been upgraded and their facilities also have been given a resort type atmosphere. This tournament sounds like it will be a great event and I will make sure I watch it in September.

Keeping healthy and active has been my goal for many years. I love to cook so prepare healthy meals. I exercise by walking on days I am not playing golf but I feel it is more important to keep the mind mentally healthy. That is why at age 83 I am writing and keeping myself up with the world around me. Golfing has been my love for over 50 years. It is a game you can enjoy for the rest of your life so get out there take up the game and live healthy for a long time. Thanks Helen for sending this to me and will be watching for the Quinn Insurance British Masters at The Belfry.



Related Articles
Editor's Picks Articles
Top Ten Articles
Previous Features
Site Map





Content copyright © 2022 by Letta Meinen. All rights reserved.
This content was written by Letta Meinen. If you wish to use this content in any manner, you need written permission. Contact Sandy Eggers for details.