A Special Invitation to a Tournament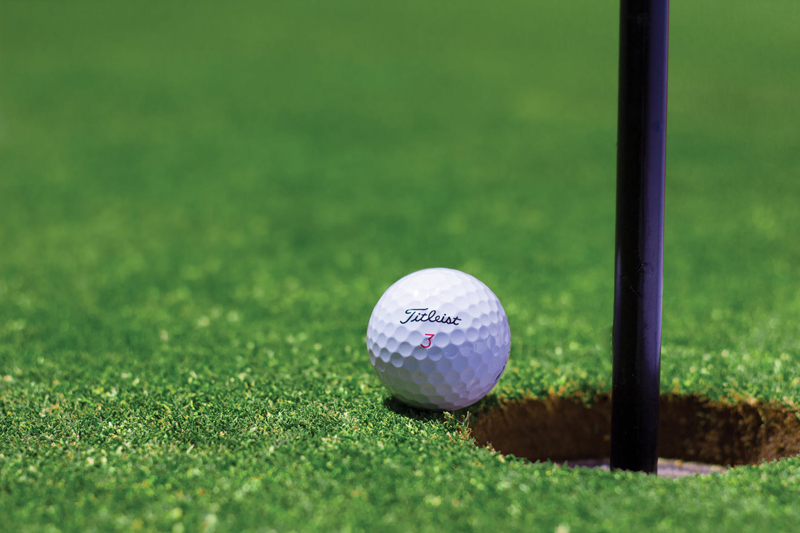 I received a special invitation to a Golf Tournament Scramble given by a business called the Lone Star Grading and Materials owned by Billy and Vick Helm of Salado, Texas. This is an event they hold every year at the Mill Creek Golf Course in Salado as a thank you to their customers. Then if you are very lucky you will receive an invitation even though you are not one of their customers.
This tournament was held this past Saturday on July 19 at 1:00 in the afternoon. Now you do realize we are in the middle of summer and temperatures are well into the upper 90's. I was well fortified with bottle of frozen water and cool towels to help get through the hottest times of the day.
I arrived a half hour early to check in and Vicki greeted me warmly and was handed a guest bag of goodies, tickets for cold drinks and a chance to by mulligans. You just can't pass up buying mulligans because everybody else will have them. It wasn't long and Matt our young man at the Pro Shop desk announced the start of the event and we all headed out to our designated golf holes we were assigned.
I met my playing partners on Hole #7 with a friend Jane Wilmer who is one year older than me 84 and two gentlemen Cecil Skipper and Win Cockrell. I thought we must be the geriatric foursome but we all came to play and be part of a fun golf round. Win had his wife along but she just wanted to walk along while we were playing. I offered her rides every so often as it was getting very hot and long spaces between areas. They were from Killeen, Texas some 25 miles away from Salado.
The two gentlemen could hit a long ball so Jane and I did not have to work that hard but we helped on the approaches and putts. We were doing just fine picking up birdies along the way. My putts seemed uncanny as most of them came right up to the golf hole and stopped or lipped out. On one hole it actually went in hit the rim of the cup and bounced back out. By the two ladies putting first it would show the line to the hole and if we missed one or the other would hole out for the birdie.
The Helm had several people on golf carts around the course with iced drinks and cold water. Billy Helm also was checking up around the course and sometimes helping the teams out by hitting some shots to the green. He helped us on one hole as he put his ball on the green and was able to birdie that hole as it happened to be our last hole of the game. Billy is very outgoing and friendly as he doesn't stay in one place very long.
On two of the long par five holes, we were given the change to pay $20.00 to move our ball up to the 150 yard marker. We pooled our money and paid both of these as it was a great advantage on long par fives. We did manage to get on the green both times and birdie. We did not thinking we had a chance at winning anything as most of these types of events you need to be 15-18 under par.
Following the tournament Lone Star Grading and Materials had a catered Mexican Fajita dinner at the Mill Creek Creekside Dining room. The dinner was delicious plus an array of cheese cakes, pies and cookies were available for dessert. I was a nice time to sit and relax and visit with other players and enjoy a great event.
This is where the prizes and awards would be handed out. That is the only time I was able to get a picture of Billy as he was on the move most of the time and even in this picture he is checking out the score board.
To our surprise checking out the score board our team was in third place. At the announcements we were told to come up front and pick up our trophy award. They also had to take our picture holding the crystal trophy showing a golf ball on a pedestal. I was amazed at how heavy and beautiful they looked all three places in gross and net each received these trophies in various sizes.
Following these awards The Helms began announcing winners and they made a special effort that everybody who was part of this tournament received a prize. I received an extra gift bag holding a more golf balls as in the earlier goodie bag was a sleeve of golf balls, candy and nuts, towel, ball marker and tees. I could not believe how well organized and the amount of gifts they had available for the guest. Great job and so happy I was invited and the hot summer Texas afternoon did not bother us one bit. Billy and Vicki are great individuals, are community oriented and work hard to make life great. Below are the prizes I was awarded to my surprise and grateful for a fun day on the golf course.
You Should Also Read:
Mill Creek


Related Articles
Editor's Picks Articles
Top Ten Articles
Previous Features
Site Map





Content copyright © 2022 by Letta Meinen. All rights reserved.
This content was written by Letta Meinen. If you wish to use this content in any manner, you need written permission. Contact Sandy Eggers for details.