Halle Berrey joins Callaway Golf Foundation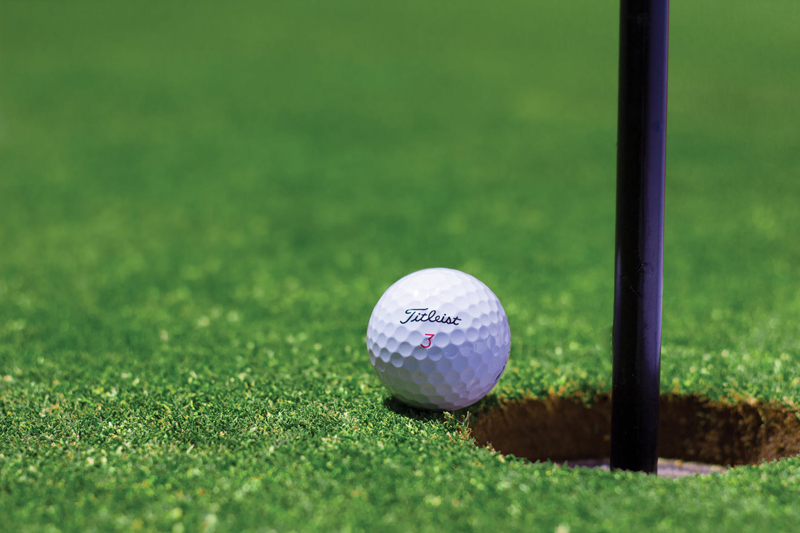 Callaway Golf Foundation and the Entertainment Industry Foundation have launched a public service campaign with Halle Berry to raise awareness for ovarian cancer. Academy Award winning actress Halle Berry has joined these organizations as the 2008 ambassador for Women's cancer initiatives. Berry will be featured in extensive public service announcements this summer aimed to raise the awareness and funds to fight and find the cure for ovarian cancer.

Ovarian cancer afflicts more than 22,000 women in the United States each year and claims the lives of more than 15,000.. That is why she has teamed up with Callaway Golf Foundation and the Entertainment Industry Foundation to educate women about taking care of their health. This is a very important issue for women to be more aware of ovarian cancer and how to protect your self.

Through $2 million in donations of these foundations to establish a leading cancer institution nationwide, works to fast-track breakthrough treatments and tests to beat this disease. Donations to the Callaway Golf Foundation Women's Cancer Initiative will also benefit the Gynecologic Cancer Foundation. I find this extremely interesting as last year during my annual physical they discovered my Paps smear was negative. This is always a cause for alarm and I went through several more tests and they proved it was not cancer but it seemed to come up negative. So far from the last test it was positive.

There is always a scare when you think you may have ovarian cancer but it seems they are doing more extensive testing of than in years past. At my age of 83 with all the usual questions from the gynecologist that I was sent to, it just did not fit me. She did admit that they have to do more extensive testing because of sexually transmitted diseases. It was a relief that they did not find ovarian cancer or could not explain the negative tests.

Much of the research the Institutions selected for their work in ovarian cancer was the Cedars-Sinai Women's Cancer Research Institute, The University of Texas Anderson Cancer Comprehensive Cancer Institute, Memorial Sloan-Kettering Cancer Center and the Johns Hopkins Medical Institution. This Women's cancer initiative represents an undertaking designed to advance treatment of ovarian cancer

George Fellows, President and Chief Executive Officer of Callaway says he is so pleased that Callaway Golf Foundation is standing behind this cause to raise awareness of this cancer. We are very grateful to Halle Berry for serving as our ambassador and for leading the challenge to educate women to learn the risk for this deadly disease.

The Callaway Golf Foundation will host this year's celebrity golf tournament at the Riviera Country Club in Los Angeles on December 15. Last years tournament raised more than a million dollars all benefiting Cancer research Programs. Many celebrities will be supporting this cause plus the Callaway Golf staff professionals. For more information or learn how to get involved visit www.calawaygolffoundation.org .

The Callaway golf Company Foundation strives to support communities where company employees live and work. This 2008 Foundation will help raise awareness of women's cancers, specifically ovarian cancer. Callaway Golf Company manufactures and sells golf clubs and golf accessories in more than 110 countries worldwide. I am very aware of Callaway golf clubs as I have owned my Callaway Great Big Bertha II clubs for the past five years. You can't go wrong with Callaway golf equipment at www.callawaygolf.com .

The Entertainment Industry Foundation is committed to saving lives by raising awareness of early detection of breast and reproductive cancers and provides funds for treatment and supporting community programs. This foundation had a great track record of their fight against cancer. As a philanthropic leader of the entertainment industry have distributed hundreds of millions of dollars for addressing critical health and social issues in the care of women. Check out their web site at www.effoundation.org .

Nothing is more important than our health and we must always be aware of our life style, social activities, exercise and proper diet. With annual health check up it will lead us to a better and a more healthy life. Golf has kept me active, exercised and enjoying a competitive game always trying to improve my score. I am pleased that Callaway Golf Foundation is working on this worthwhile project and Halle Berry will be a great spoke person for this cause.



Related Articles
Editor's Picks Articles
Top Ten Articles
Previous Features
Site Map





Content copyright © 2022 by Letta Meinen. All rights reserved.
This content was written by Letta Meinen. If you wish to use this content in any manner, you need written permission. Contact Sandy Eggers for details.