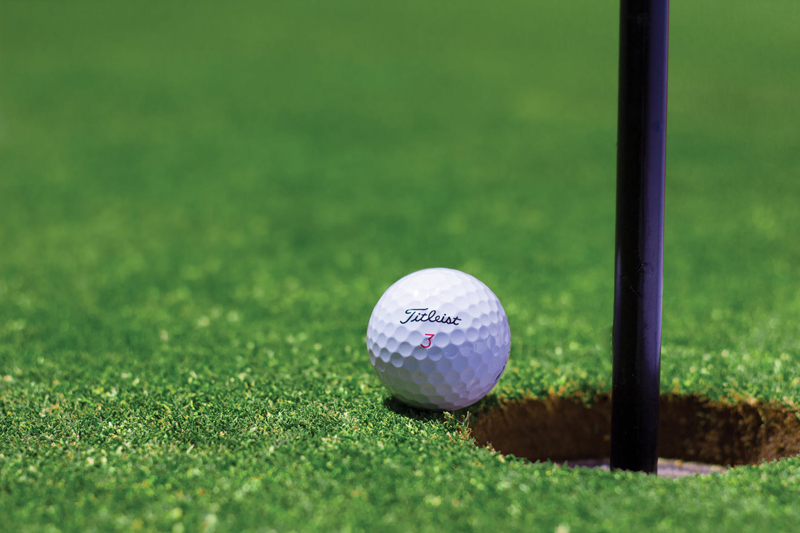 This past weekend I had the privilege of being invited to Austin, Texas by my two grandsons to play golf at Avery Ranch. My grandson Travis and his wife have a new home close to this golf course and I also was able to stay with them in their new place.
Avery Ranch is located in northwest Austin in what is called the heart of the Texas Hill Country. This means it can be a hilly region with limestone rock in abundance. The course was designed by Andy Raugust a former designer for Jack Nicklaus in 2002 with a gorgeous scenic golf course filled with live-oak trees, limestone rocks, streams and lakes. This is a very upscale golf course, beautiful grounds and club house making is a nice experience.
Avery Ranch is a public golf course and offers five different tee placements so every type of golfers can find his level to create an enjoyable experience. The panoramic view, drop off cliffs to overlook a large lake and the city of Austin.
The Golf Magazine ranks Avery Ranch the number one best course for condition, club house, dining and design in the Austin area. I would agree with the Golf Magazines ratings as this course is scenic and in great condition. Our experience for being the first time playing here is another story. We did enjoy ourselves but our scores were not the best. When a person plays a course for the first time you are not aware of where all the trouble is and that means high scores.
Our tee time was at nine twenty seven and we arrived early to check in and go to the driving range and putting green. Check in was fast with a friendly pro explaining all the procedures of the club. We were given our receipt that we would give to the starter and also for range balls for warm up exercise. They had a large area just for driving that lookied over a wide valley. The driving slots were all filled with men probably about twenty of them and I noticed I was the only women walking up to hit ball and a grandmother at that. A place opened up and I proceeded to hit away until I felt it was enough and went to putt awhile.
Soon we were ready to tee off and of course I had my camera and quickly took a few pictures of some baby deer that were hanging around the tee box. I found there were lots of deer on the course and they seemed used to all the golfers as they did not run away. Deer on our golf course at Mill Creek and near my house are very skittish and jump and run at the least little sound.
The first few holes of Avery Golf Course seemed to lull us into thinking this was going to be a breeze. That was only a short phase as soon we found ourselves teeing off over deep ravines, limestone banks and creeks. My grandsons are strong golfers and can hit a long ball so they sometimes found themselves in trouble not knowing what was over the hills. If they were a little off line and close to the edge of the fairways you could be in trees or over the cliff.
The course was in great shape, the fairways lush and the greens were like a carpet. They putted true but my problem was in gauging my speed to the holes which ended up with three putts. Our problem was in lost balls, I lost a total of six balls with three on one hole. This was caused by a wayward shot over a ravine nicking a tree then over cart path and gone. We could not find it so threw down another ball and hit up the fairway. I thought it would be fine but we could not find it and decided it had to have gone over the cliff on the other side of the fairway. I threw down another ball to lay up as you had to hit over another flowing stream lined with limestone to the green. You guessed it I went into the creek that made big numbers on that golf hole.
Our golf carts had internet service so we could find out just how far we were to every green. After playing eight holes we were able to order sandwiches through this internet service that we could pick up when we passed the club house before going to the back nine. This was a great service they also had ice chests on each cart with plastic cups. Water containers were placed on every few holes so we were never without ice cold water to drink.
One negative I can say the course played slow, I do understand it was a Saturday and they were busy but we had to wait on many of the holes before we could tee off. In their club rules it mentioned that you are expected to be finished in four and half hours, ours was well over five hours. I feel that is too slow although they had plenty of Marshall's out and around to keep things moving. Some people will spend too much time looking for lost balls and it slows up the whole course. All in all a great golf course, spectacular scenery and everything in great shape.
You Should Also Read:
Avery Golf Course


Related Articles
Editor's Picks Articles
Top Ten Articles
Previous Features
Site Map





Content copyright © 2022 by Letta Meinen. All rights reserved.
This content was written by Letta Meinen. If you wish to use this content in any manner, you need written permission. Contact Sandy Eggers for details.