Being Spiritual in a Sometimes Chaotic World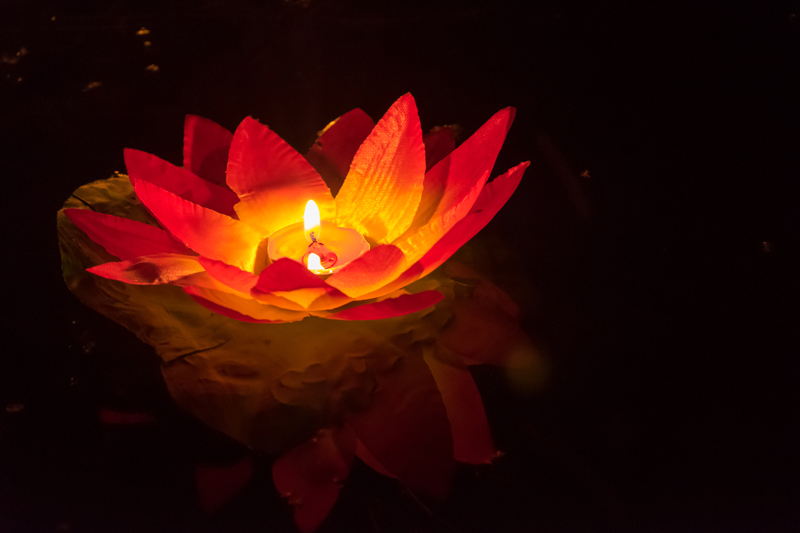 In these times where family obligations and demanding jobs can take so much time and energy from us, it may seem nearly impossible to find the opportunity to dedicate to personal nurturing. To neglect ourselves is to do ourselves an injustice, because having inner peace is what helps to keep us going so we can deal with life's challenges. In addition to making time for tuning in to ourselves, there are things we can do to achieve harmony within.

During our time of quiet reflection, we should look inside to find that natural calm place we all have. It is our center, our home. To get there we can use techniques of meditation, sitting or walking in nature, lighting candles, listening to relaxing music, or even taking a leisurely bath. That alone can soothe the stresses of the day.

While we are in that place of tranquility we should listen to our inner voice and learn about what drives us. What has meaning in our lives, what activities bring us satisfaction, which people do we hold most dear? These are the things that we should focus on and develop. Doing things that enrich our experiences will bring a lightness to our spirit while we are on our journey.

Relationships with our loved ones can bring a sense of purpose to us. Living with the intention to love and to give helps us find our place in this world. Even outside of our relationships there are so many ways to achieve a sense of worth through volunteering and caring for others. Knowing that we are interconnected to everyone and everything around us gives meaning and value to our lives.

Many people have a belief in a higher power, a creator, and even the natural order of the cosmos. Whatever belief systems we have, there should be time set aside for prayer or meditation. Feeling a spiritual connection to that which we look up to and respect will bring us comfort. If we have religious beliefs we should avail ourselves of the practices of that religion on a regular basis, even if just in the privacy of our own home. If it has meaning to us personally, we should take the time to nourish our souls with these rituals and practices.

Another way to acquire peace within ourselves is to let go of trying to control every aspect of our lives. Live in the moment and fully enjoy life as it comes. We need to trust that we are in the right place at the right time, and believe that everything happens for a reason. Call it a divine plan, the ways of the universe, our destiny, or whatever you like. It may seem a bit cliché, but truly, if we let go of trying to control everything around us we take the pressure off ourselves and thus reduce our stress. With less stress comes harmony and serenity, something we all strive for.



Related Articles
Editor's Picks Articles
Top Ten Articles
Previous Features
Site Map





Content copyright © 2022 by Debbie Grejdus. All rights reserved.
This content was written by Debbie Grejdus. If you wish to use this content in any manner, you need written permission. Contact Debbie Grejdus for details.