Forgotten SciFi TV -- Amazing Stories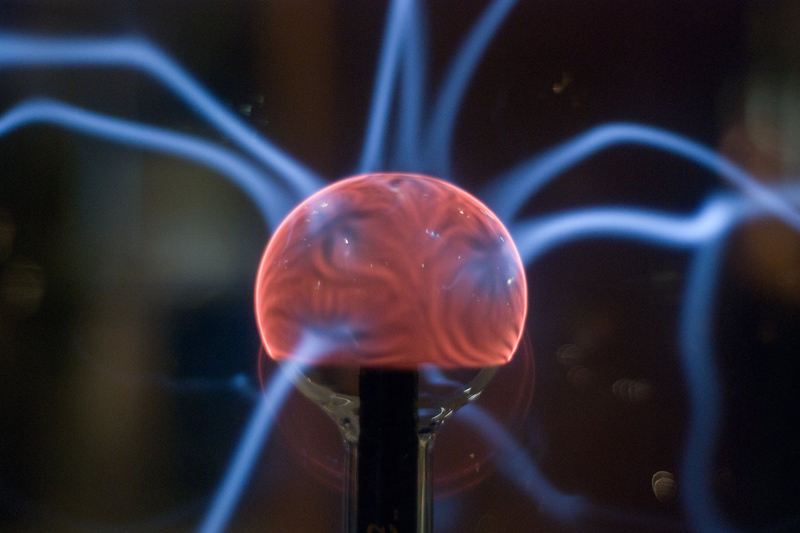 Series Name: "Amazing Stories"

Concept: Each half-hour show was a separate tale or series of tales, with the title and inspiration coming from the pulp sci-fi story magazine from 1926. There were occasional specials, such as the critically-acclaimed "The Mission," that lasted longer. The stories ranged from wistful to creepy, bizarre to hilarious.

Airdates: 45 half-hour episodes over two seasons in 1985-1987 on NBC. The show was followed by the half-hour "Alfred Hitchcock Presents," with a similar anthology-style format.

Talent: Steven Spielberg as producer/director and sometimes writer; numerous guest stars including Mark Hamill, Christopher Lloyd, Hayley Mills, Charlie Sheen, John Lithgow, Kiefer Sutherland, Kevin Costner, Gregory Hines, Milton Berle, Sid Caesar, Harvey Keitel, Beau Bridges, Seth Green, Forest Whitaker, Tim Robbins and more. Behind-the-scenes talent included Martin Scorsese, Clint Eastwood, Burt Reynolds and Joe Dante.


You never knew exactly what kind of fanciful tale you'd get offered on a weekly basis—scifi, fantasy, horror, suspense, horror-comedy—you just had to watch. Some episodes were so-so, but some were brilliant. Some presaged Steven Spielberg's finest work, and some were shot as animated stories or in black and white. You could get a great war story, like "No Day at the Beach," or a story about Santa Claus in jail as in "Santa '85" or a tale about a home-wrecking furry creature in "The Greibble."

The pilot, "Ghost Train," was a tale about a grandfather still guilty about a train crash he caused 75 years ago. When it's his time to go, he's convinced the old Highball Express will come to fetch him. The next one, "The Main Attraction," tackled life as a teenager. When a popular boy gets magnetized by a falling meteor, he's horrified to learn that he's suddenly attracted—literally—to a nerdy girl who's always had a crush on him. Other stand-out first season episodes included "Mummy, Daddy," featuring an actor dressed up as a mummy trying to get through a Southern swamp full of panicked locals so he can be with his wife when she gives birth. Widely regarded as the best episode of the series, the cinematic, hour-long "The Mission" focuses on the crew of a B-17 aircraft during World War II. Their gunner/lucky charm gets trapped at his station in the underbelly of the aircraft. When the plane loses its landing gear and a crash landing must be made, they're afraid he's going to die—unless the power of imagination saves him. This episode starred Costner and Sutherland.

"Remote Control Man," featured cameos by a few TV icons (think "The A-Team," "Leave It To Beaver" and "Diff'rent Strokes") and told a story of a frustrated, unhappy dad who discovers his remote control is magic—and uses it to replace family members with photogenic characters from his favorite shows. In "The Sitter," a Jamaican babysitter tames two unruly youths with help of magic. "Dorothy and Ben," also critically acclaimed, documented the growing friendship between an old man who just awoke from a 40-year coma and a little girl who is still in one. In "Gather Ye Acorns," Mark Hamill stars as a boy who won't stop comic books, on the advice of a troll. "The Doll" featured a shy bachelor who buys a doll that changes his life. Other episodes tackled bringing a loved one back to life through art, a woman whose life is being filmed without her knowledge, ghosts, magic shows, a psychic nightclub act that finds a serial killer, a deadly toupee and time travel.

In the second season episodes were not quite so memorable, but there were still some great ones, including an animated set of three interrelated stories called "The Family Dog," focusing on a put-upon dog and the suburban family that owns him. Also, the hour-long "Go to the Head of the Class" had some legitimately creepy, black-humored moments. Basically, the story is about a teen who is so smitten with a girl that he helps her use black magic on a teacher. This editor clearly remembers the moment when Christopher Lloyd's head spun around. In "You Gotta Believe Me," a man sees ghosts from a plane crash who urge him to try to prevent the plane's liftoff at a nearby airport. No one will listen, and the man becomes increasingly desperate. There's "The 21-Inch Sun," about a plant who writes screenplays, and "Gershwin's Trunk," about a man so desperate for a Broadway hit that he has a psychic channel the spirit of Gershwin. Other episodes: a teen steps into "Psycho," a magical baseball game, bringing pin-ups to life and a little boy's life begins to disappear around him.

This show was cancelled after two seasons, but not until providing many hours of imaginative entertainment. It basically gave us delightful and whimsical bite-size portions of scifi and fantasy TV, and it's still something special today.

Some trivia about the show: It was nominated for 12 Emmys and won five of them. The "Family Dog" episode was eventually turned into a short-lived CBS series that aired in 1993 (10 episodes). The first season of "Amazing Stories" is currently available on DVD.




Related Articles
Editor's Picks Articles
Top Ten Articles
Previous Features
Site Map





Content copyright © 2022 by Helen Angela Lee. All rights reserved.
This content was written by Helen Angela Lee. If you wish to use this content in any manner, you need written permission. Contact Helen Angela Lee for details.