Giving According to God's Promise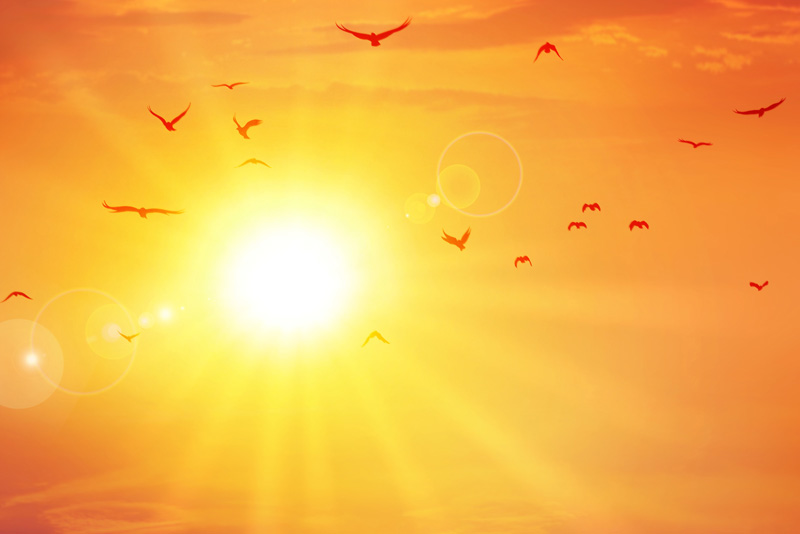 There is a card in my hand. On it is the picture of a young child who lives in Africa. This child is possibly an orphan or possibly just one of a village of people in a starving county. He is one of many who are in dire need of aid. This is a child in crisis. My heart goes out to this child. In my heart, I see myself signing my name to sponsor this child. Thirty-two dollars a month is not much, but my practical mind starts to object. I remember that my current monthly payments take up almost my entire income already. I really want to help this child but … I can't afford it.
Ephesians 2:10 says,
"For we are God's workmanship, created in Christ Jesus to do good works, which God prepared in advance for us to do."
Supporting this child would be a good work. Since I feel so strongly in my heart that I should, could this be a good work that God prepared in advance for me to do?
But, surely He knows that I can't afford it.
Paul talks about giving in 2 Corinthians in the Bible.
2 Corinthians 9:6
"Whoever sows sparingly will reap sparingly and whoever sows generously will reap generously."
Farmers know that they must not eat everything they grow. They must have enough left over to plant for the next year. A farmer has a certain amount of grain. He might decide to eat ¾ of it and plant 1/4 . The grain that he plants will produce enough to feed him for the next year.
Another farmer may decide that he doesn't really need to eat that much. If he eats only ¼ of the grain, he will still be satisfied and he will have 3 times as much to plant. The result of that planting will be bushels and bushels more than the original amount. He will have enough wheat to feed himself and his family, to sell and to give away.
2 Corinthians 9:7
Each should give what he has decided in his heart to give, not reluctantly or under compulsion."
Giving because I think I have to, or so that I appear generous, is not what God wants.
"God loves a cheerful giver."
He is concerned with attitude.
God's promises often seem illogical and contrary to my thinking. The promise in 2 Corinthians 9:8 is so contrary to my natural, logical mind that I had to break it down so I could understand.
"God is able to make grace abound to you, that always having all sufficiency in everything, you may have an abundance for every good deed."
God is able to make grace abound to you.
Grace is from the Greek "to rejoice." "favor," "goodwill," and "loving-kindness"—especially as granted by a superior (God) to an inferior (me).
Abound – to occur or exist in great quantities or numbers
To be rich or well supplied
To be filled; teem


That always having all sufficiency in everything


All – the whole of
The greatest possible
Nothing but
Sufficiency – adequacy
A sufficient number or amount; enough
Adequate provision of supply
Everything – all things or all of a group of things
All relevant matters

You may have an abundance for every good deed
Abundance – an extremely plentiful or over-sufficient quantity or supply
Every good deed – giving, charity
God is sufficient. He supplies abundantly so that believers can be well supplied for every good work. In whatever circumstances we are in, the person who wants to give can do so by depending on God. So give out of the gladness of your heart having faith in God's promise.
When I invest what God has given me, He has promised to supply even more to invest for His service. He is able to supply all of my needs so that I have an abundance for the giving.
| | | |
| --- | --- | --- |
| | or | |
You Should Also Read:
A Christian's Responsibility
Charity - God's Idea of Religion
The Fruit of the Spirit


Related Articles
Editor's Picks Articles
Top Ten Articles
Previous Features
Site Map



Follow @LynneChapman
Tweet





Content copyright © 2019 by Lynne Chapman. All rights reserved.
This content was written by Lynne Chapman. If you wish to use this content in any manner, you need written permission. Contact Lynne Chapman for details.