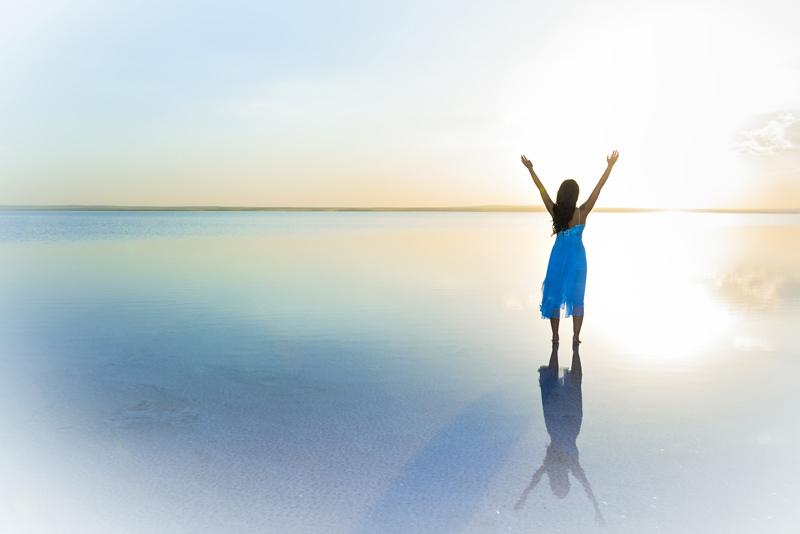 Scientists and researchers have done several studies on the benefits of yoga for asthma patients. To date, scientific research has not offered any substantial evidence that yoga can cure asthma. However, any form of exercise that incorporates controlled breathing can have definite benefits for asthma patients, including the practice of yoga.
The practice of yoga has been around for thousands of years, coming from India, as a form of spiritual, physical and mental discipline. The goals of ancient yoga included improvement of the minds and bodies of those who practiced this discipline, while achieving spiritual insight and tranquility. Yoga first came to the West in the 1800's, and first became popular in the late 20th century as a form of exercise.
Yoga Benefits for Asthma
Yoga offers a system of stretching, breathing and posture awareness that helps to bring about strength and flexibility for your entire body. This form of exercise also teaches you how to relax, reduce stress and release tension from your body. Yoga exercise teaches you how to regulate your breathing with breath control techniques, and even teaches you how to better control stress during an asthma flare or asthma attack. Yoga can be a safe form of exercise for asthmatics; can definitely improve your breathing by strengthening your body, including your lungs.
Is Yoga Right for You?
If you have asthma, it is best to stay active with some form of exercise. Different types of exercise have been shown to offer benefits to help strengthen your body and lungs, release tension, and to alleviate depression. Walking, swimming and sports that allow recovery time during activity all help asthmatics in this way.
Yoga offers definite benefits for asthmatics along the lines of exercise described above. This can be a gentle form of exercise in itself, or part of a larger exercise regimen to help strengthen you overall. Before starting any form of exercise, you should be sure to discuss all exercise options with your doctor or healthcare provider. He/she will help you to decide which is the best exercise regimen for you to undertake. They might also offer advice on where and how to start an exercise program, including a yoga program in your area. If you choose yoga, be sure to find yoga teachers who are licensed and who are knowledgeable and have experience working with asthma patients.
Remember, asthma is an incurable disease, but there are many things you can do to help manage your asthma and keep it under control. These include exercise, taking all asthma medications as prescribed, eating a healthy diet, and working with your doctor and healthcare provider to stay healthy. Yoga cannot cure asthma, but can be a benefit to your physical, mental and spiritual well being when coping with chronic illnesses, including asthma.
Please check out my new book
Asthma's Nothing to Wheeze At!
Now also available on Amazon
Asthma's Nothing to Wheeze At!
You Should Also Read:
Seven Tips for Asthma Management
Exercise Induced Asthma
Meditation and Asthma


Related Articles
Editor's Picks Articles
Top Ten Articles
Previous Features
Site Map



Follow @SherryAsthma
Tweet





Content copyright © 2023 by Sherry Vacik. All rights reserved.
This content was written by Sherry Vacik. If you wish to use this content in any manner, you need written permission. Contact Sherry Vacik for details.