Distilled Beverages - GF Choice for Celiacs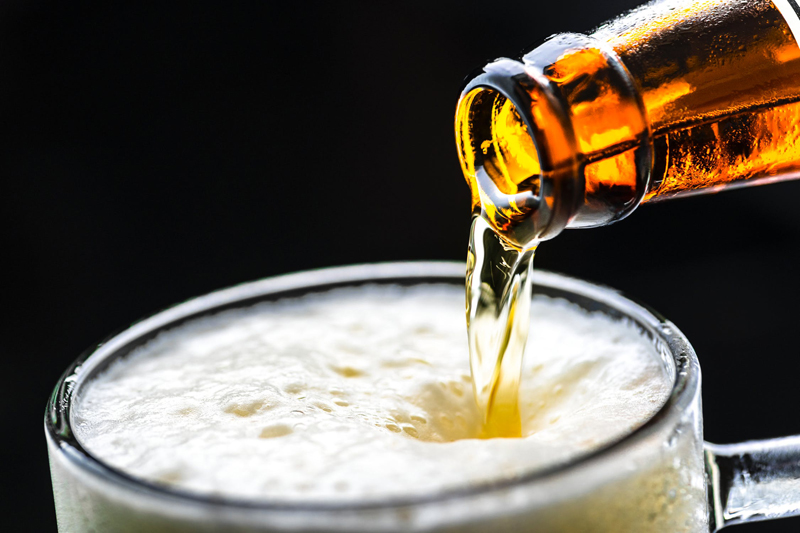 Let's move, for a moment, into your world. This week has been an eventful one, full of challenges and successes, like most weeks. Your son came home and announced that he was moving out, your daughter and her new husband are moving in, the dog is having puppies, you bought a new car, and your boss just lost his job due to "re-structuring." After so much excitement, the weekend looks pretty good.

In normal life, you would go to dinner at your local brewpub, have a few drinks, relax and commiserate with your friends about the week's happenings. Recently, however, you were diagnosed with Celiac Disease, a disorder of the autoimmune system. Celiac (Coeliac) Disease, also known as Gluten Intolerance, Gluten-Sensitive Enteropathy, Celiac Sprue or Nontropical Sprue, is a genetic condition in which specific peptides found in barley, wheat, rye, oats, spelt, kamut and triticale activate destructive T-cells within the small intestines, causing the atrophy of the inner cells (villi) that would normally absorb nutrients and minerals into the body.

Translation: Pretty darned sick, with deteriorating health! Abdominal bloating, diarrhea, gas, major weight loss, bones that fracture easily, an unexplained count of red blood cells, headaches, anemia, irritability, inability to concentrate, and tooth discoloration. Untreated, over time, these symptoms can develop into more complex conditions such as osteoporosis, skin diseases, central and peripheral nervous system disorders or malnutrition. All because you ate gluten!

Foods and beverages that would be beneficial to the average person are highly toxic to the Celiac. This puts you in a class by yourself. When you share your diagnosis with your acquaintances, some look at you as if you are a hypochondriac or a three-headed green-eyed monster. Others roll their eyes behind your back. You can't think of having a pizza and beer with your buddies anymore…and the days of sitting at the pub with a pint in your hands are over. Your dietician gave you a list of safe foods, but you are not comfortable with your selections, and cannot remember what is safe to drink.

It's not a pretty sight...

Gluten free beer is on the horizon, making its way into the market. Some are low in gluten content, while others fall within the Celiac Sprue Association recommendation of zero tolerance. Unfortunately, many restaurants and pubs are not aware of the choices available, and many of the available gluten-free beers are restricted by limited global distribution.

In the meantime, you might consider distilled beverages. "So, how safe are they?" you ask. "Whisky is made from barley, so could it possibly be safe?"

An extensive research report by Marion Zarkadas, MSc, RD and Shelley Case, BSc, RD, from the Professional Advisory Board, Canadian Celiac Association, Mississauga, Ontario, Canada; the Medical Advisory Board, Celiac Disease Foundation, Studio City, California, USA, and the Gluten Intolerance Group, Seattle, Washington, USA, (published 2005) states, "Wine and distilled alcoholic beverages are…allowed, but beer and other malt beverages must be avoided." Further research by Detlef Schuppan, MD, PhD, Melinda D. Dennis, MS, RD, LDN and Ciaran P. Kelly, MD of the Division of Gastroenterology, Beth Israel Deaconess Medical Center, Harvard Medical School, Boston Massachusetts, USA concur that distilled beverages, including whisky, are on the allowed list.

In the production of alcoholic beverages, fermentation occurs - a process in which simple sugars are converted, through metabolism by yeast, into alcohol and carbon dioxide. This is sufficient for the production of beer, wine and malt beverages. Other beverages – rum, vodka, whisky, gin, and pure liqueurs – go through the process of distillation, a second step in their production.

Distillation is a "mechanical process where portions of a compound liquid, having different vapor pressures, migrate through specially prepared tubes of equipment which are set to different temperatures. Only molecules of a particular vapor pressure and size can make it through particular portions of the distillation apparatus."

Storage proteins, such as gliadin (wheat), hordein (barley), secalin (rye) and oats (avenins) are referred to as prolamines. These proteins are complex linkages of many amino acids, strung together in a very specific arrangement. During distillation, a liquid is boiled to high temperatures, making steam or water vapors that are captured, cooled by air, and condensed back into a liquid where they are captured by a receiving cup. Water has a molecular weight of 18, and ethyl alcohol has been measured at 46. One amino acid alone can weigh from 110 to 130. The molecular weight in a chain of prolamines is likely to be 2500. The boiling process does not allow complex molecules of such heavy molecular weight to be carried over to the product during distillation, rendering them free of gluten.

As a Celiac, you are aware of the high level of hidden glutens in food coloring and additives. Caramel flavoring or coloring, emulsifiers, fillers, modified food starch, hydrolized, hydrogenated or texturized vegetable protein, brown rice syrup, mono or di-glycerides and gluten stabilizers all contain gluten. When choosing distilled beverages, be sure to verify that these beverages do not have preservatives, added dyes, or any of the hidden glutens that would render them harmful. For example, it is recommended that you avoid dark rum. All rums start out clear. White rum remains so, while golden and dark rums take on color due to cask aging or the addition of coloring. Rum manufacturers do not specify how the color is added, so it is prudent to avoid dark rum. Otherwise, enjoy the beverages that are allowable.

In the meantime, keep your eyes searching for gluten free beer in your local pub. It may be sooner than you think!

Cheers!
 
You Should Also Read:
Common Grains and Nuts for Brewing Gluten-Free Beer
Gluten Free Beer & Party Food for Celiacs
Gluten Free Sprecher Shakparo - Fire Brewed & African Style


Related Articles
Editor's Picks Articles
Top Ten Articles
Previous Features
Site Map





Content copyright © 2023 by Carolyn Smagalski. All rights reserved.
This content was written by Carolyn Smagalski. If you wish to use this content in any manner, you need written permission. Contact Carolyn Smagalski for details.