Labor Day Murder Mystery Game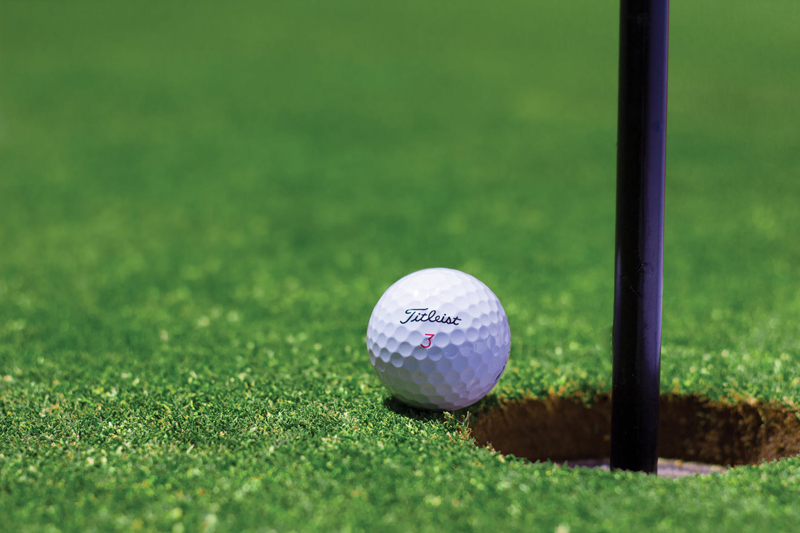 Since I have been making tee times each month for this year when September came around Labor Day was on the first Monday so decided I would be the one to plan out the game of the day. I chose a Murder Mystery Game as suggested by Paulette Silverstone from Long Island New York. She had sent a list of game suggestions that they have tried at their golf club. This one appealed to me as it was something completely different than any other game our group has ever played.
I sent out invitation to all those on my list which contains twenty golfing friends inviting them to a Murder Mystery Game. This murder was of our Director of Golf and Young Pro. The game was for the golfers to find out who did it and how they did it by reading clues left on every green of the 18 holes played. They could not read the clues if no one in their foursome had a net par on the hole. They would have to pass up on the clue and go to the next hole. After their 18 holes they would have to decide who did the killing and what weapon was used.
Most of my friends were excited and wanted to be part of this game. Since it was Labor Day some of them were busy with other plans and were sorry to miss this one. This game would be best team net score on each hole and the low total of the 18 holes would be the winner. I charged one dollar to play and the winners of the round would take the money unless there was a tie and it would be divided equally.
We met early for our 9:00 a.m. tee time and gathered near the club house on a clear warm morning reviewing the rules of play and distributing the score cards for the teams.
I had to change foursomes to teams of three players as I have three players that had to cancel for one thing or another. This can be expected on a holiday but we were ready to play and find out what all this murder mystery was all about as we got ready to tee off.
Our game went on as expected as I placed a clue on each green and they could open the envelope with the clue if someone on the team had a net par on each hole. I tried to make the clues mysterious since I was using myself as the killer. It was up to them to figure out who it was and how the murder was committed. The clues for the murder weapon were Chocolate and Special Delicacy given to the victims. One team figured out that they were given Chocolate Truffles.
There was a special prize for the team that discovered who committed the murders and how it was done. I love to bake breads so made three different types of bread and all teams received of loaf of bread just for being part of my Murder Mystery Game.
All this was given out at a luncheon at my home which was Tortilla Wraps, Hot Wings, and Vegetable Tray with Cranberry punch and Ice Tea. I also served the special delicacies Chocolate Truffles which was the weapon used in the murder mystery plus a dessert called Death by Chocolate. The team with the best shot total in the golf game won the $9.00 pot with a score of 57. I enjoyed planning this and I think all the players had a good time


Related Articles
Editor's Picks Articles
Top Ten Articles
Previous Features
Site Map





Content copyright © 2022 by Letta Meinen. All rights reserved.
This content was written by Letta Meinen. If you wish to use this content in any manner, you need written permission. Contact Sandy Eggers for details.