Facial Oils and Ethnic Skin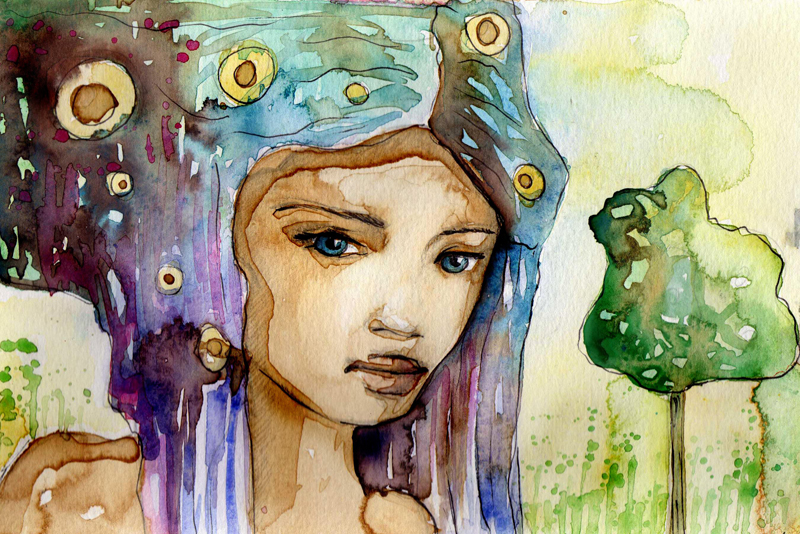 Facial Oils - Are they Liquid Gold or A Greasy Mess in Ethnic Skin Care?
Oil is a natural component of your skin. Some of you have way more than others, while some of you need to add oil to your skin. Whether you've got to much or not enough the question of oil and Ethnic skin is always top of mind.
Can oil be liquid gold or a greasy nightmare? It can actually be both.
Believe it or not African American women can use oil on their skin. There's been so much hype over facial, body and hair oil usage lately. You know for a fact that body oils are no problem, or are they? If you apply oil to your body 9 out of 10 times is will be absorbed right into your skin. But there is often that one time that the oil composition isn't right for you and the oils sits on top of your skin destroying any garment you put on. This is definitely the nightmare side of oils.
Let's talk Facial Oils
I can hear you now, "won't oils cause breakouts on my face?" Not all oils are created equal. Some oils are lighter in texture while others are heavier and thicker. If you know that you are challenged with sever or cystic acne, don't go slathering castor oil or Vitamin E oil on your face. However, well formulated oils will not clog your pores or cause whiteheads or blackheads.
What exactly are facial oils? What are the benefits of facial oils?
Typically facial oils are a single or combination of oils that are used to hydrate or moisturize your face. When you think about facial oils, especially as a person with darker skin, you're probably saying you don't need one. You're more open to the use of facial oils if the weather is cold or dry and less interested when it warm.
One of the first benefits of oil in general is to nourish, replenish and add moisture to your skin. Facial oils have some added benefits: they can act as an antioxidant or anti inflammatory agent.
Here are some of the most common oils used in facial care, some are better known than others:
Jojoba Oil
is the go to oil or oilier skin types, believe it or not. Jojoba oil nourishes as well as regulates skin oil. It has antiseptic and anti-inflammatory properties that help alleviate breakouts on your skin.
Coconut Oil
is the most hydrating oil and is particularly liked by those of you with dry skin. Its rich fatty acids actually make dull skin glow. I didn't say greasy.
Rose Oil
is great for combination or acne prone skin. Considered an antiseptic and anti inflammatory oil, it also has astringent properties.
Avocado Oil
is known to help in reducing the appearance of age spots.
Argan Oil
repairs, conditions and heals your skin. It has vitamin E and fatty acids and only grows in Morocco.
Grapeseed Oil
is full of antioxidants including resveratrol. This makes it an anti-aging super star in oils.
Only testing and time will determine whether or not facial oils will acturally work on your skin. Give it a try and tell me what you think.
That's it for this week ...
As always ...
Dedicated To Your Beauty
Juliette's Website
https://www.nyrajuskincare.com


Related Articles
Editor's Picks Articles
Top Ten Articles
Previous Features
Site Map





Content copyright © 2023 by Juliette Samuel. All rights reserved.
This content was written by Juliette Samuel. If you wish to use this content in any manner, you need written permission. Contact Juliette Samuel for details.