Duvel Green at Monk's Cafe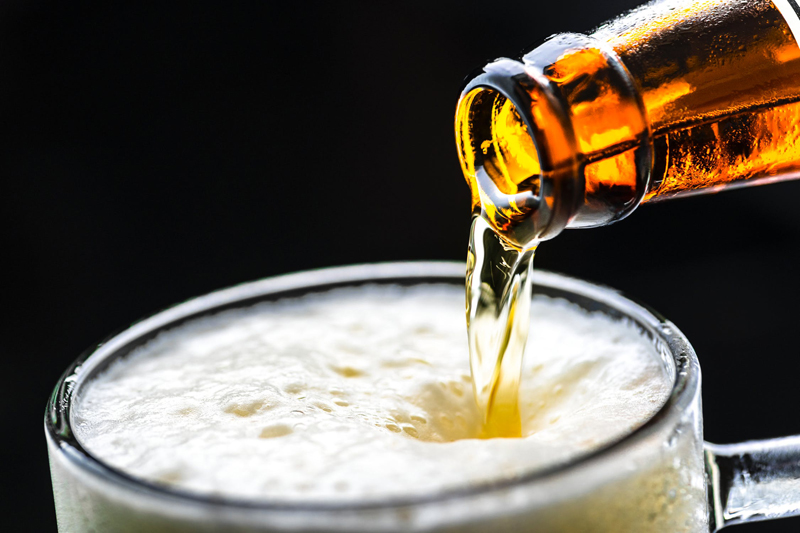 Kings in Ancient Egypt upheld firm religious convictions about the afterlife. Osiris was the merciful god of the Underworld, a green-skinned expression of resurrection who, the monarchs believed, would meet them after death as a personal guide to immortality. To them, green held the promise of fertility and rebirth. Between 1387 and 1400, Chaucer introduced the devil as a hunter, a representation of evil and temptation under a "grene wode shaw" in The Friar's Tale. By the late 14th century, green was a symbol that transformed shame and cowardice into honor in the tale, Sir Gawain and the Green Knight. The tide turned once again by the late 15th century. In his work, St. Wolfgang and the Devil, completed in 1481, Austrian-Tyrolean painter and sculptor Michael Pacher fused Italian Renaissance with Northern Gothic realism as he personified the spirit of evil in the body of a green being.


In 2008, the "duvel" arrives in America, dressed in green. Tom Peters graciously opened the back bar of Monk's Café in Philadelphia, Pennsylvania, for a special preview tasting of Duvel Green, the evening of September 22, 2008. Both Duvel and Duvel Green are crafted by Brouwerij Duvel Moortgat NV in Breendonk-Puurs, Belgium, but the new Duvel Green is not the same beer as its Duvel counterpart. Rather, this evil twin enters the US and UK market as a totally new beer. It comes to us as a single-fermented draft version, brewed with four Pilsner malts, and touched with the magic of aromatic Styrian Goldings and Saaz hops. Chef Adam Glickman created a tasty spread of hors d'oeuvres - scallops marinated in Duvel Green, cheeses, sausages, and victuals garnished with hops – to complement our introductory tasting.


Within the Duvel Draft tulip, a voluminous head lays like meringue atop the translucent golden body. Although Duvel created a first round of crystal-ware to announce this beer as Duvel Draft, Brouwerij Duvel Moortgat recognized that its identity as a new beer could be misinterpreted. With this in mind, the next generation of glasses will coincide with the actual profile, Duvel Green. This is a fresh, younger beer, unlike its Duvel parent that undergoes fermentation in the bottle for a total of three fermentations that yield 8.5% ABV.

A proprietary yeast strain blesses Duvel Green with the distinctive Duvel character. Within this strain are, perhaps, twenty identifiable yeasts that comprise the total. This produces gentle flavors of subdued fruit with a malt backbone, a beautifully floral nose and touch of spice. It is light and crisp, with a soft, creamy mouthfeel, making it highly drinkable. At 6.8% ABV, you could easily be lulled into temptation by the devil himself.

Duvel Green will be introduced to the public at the Beer Advocate Belgian Beer Fest in Boston, Massachusetts, USA, September 27, 2008, followed by its release in New York on October 14th.

Cheers!

Photos are (from top): St. Wolfgang and the Devil, 15th C. painting by Michael Packer; Tom Peters toasting with Duvel Green at Monk's Cafe; Duvel Draft glass (with generous lacing) poses next to bottled parent Duvel and the announcement of its release in America


You Should Also Read:
Taras Boulba at Monk's Cafe
Organic Beer - Going Green for the Earth
Eight Essential Beer Glasses for Your Bar


Related Articles
Editor's Picks Articles
Top Ten Articles
Previous Features
Site Map





Content copyright © 2022 by Carolyn Smagalski. All rights reserved.
This content was written by Carolyn Smagalski. If you wish to use this content in any manner, you need written permission. Contact Carolyn Smagalski for details.