Taras Boulba at Monk's Cafe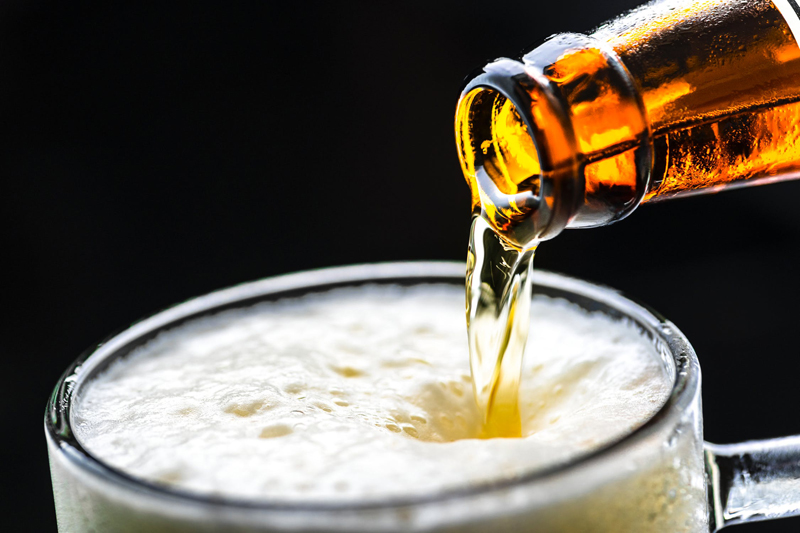 It is a world of reality, touched by fantasy. Monk's Belgian Café & Beer Emporium, that lovely beer bar in Philadelphia -the "comfort zone." Certainly Belgian, with its paintings of red-cheeked Wallonians and tapestries of heavy brocade on the walls. The atmosphere is relaxed…anticipatory. Belgian brewer Yvan de Baets is here to present a magnificent pairing of victuals and beer on Tuesday evening, May 13, 2008, and it happens to be scheduled during American Craft Beer Week. I count myself fortunate. I am seated next to our guest of honor, this young maestro of beer, an elegant master.

Dan Shelton, of Shelton Brothers importers in Belchertown, Massachusetts, has brought Yvan to Philadelphia for this evening surrounded by beer, food, and traditional tales. Tom Peters and Fergus Carey, warm hosts and owners of Monk's, orchestrate a masterful spread of extraordinary fare with Chef Adam Glickman. I am torqued for this event. My blood runs hot; my mind is alive.

Yvan de Baets introduces his humble beginnings as we drink the aperitif, Cantillon Gueuze, from Brasserie Cantillon in Brussels, Belgium, where Yvan was administrator of the Museum since 1991, and is now a brewer. Paired with fried fresh Sardines and Pattypan squash, the acidic funk of the gueuze acts in perfect harmony to cut the oils and accent the food flavors. We are "at the best beer bar in the United States," Yvan asserts, engaging the audience with his narration. "I started at three years old to taste beer – table beer," he says, as he recounts days of his youth when children were served low alcohol beer in schools. In Belgium, drinking beer was considered healthy, full of vitamin B and protein – certainly healthier than soda. In those early days, Yvan spent Tuesday afternoons with his grandmother, drinking beer while they talked and played.

As a young adult, he discovered Beer Hunter Michael Jackson and the Classics: Duvel, Orval, Rochefort, and ultimately, Cantillon, where he was transported into another world. Here, he could fight for values against the tendency of many breweries to sweeten beer. He became serious about beer, tasted everything, and took notes. "I looked for a special bitterness in beer, like a 'Countess' beer," he says. Malt balance was also important, but he noted the finesse that Noble Hops imparted to beer. As he designed his own recipes, he chose select varieties: Czech Saaz, East Kent Goldings and Challenger from the U.K., Brewers' Gold from Belgium, and Spalt from Germany. He also used two different Belgian yeasts for complexity, rather than adding fruit or spices. His talent to develop complexity from simple ingredients displays an understanding of the total form and how ingredients develop character, dependent on exposure from all sides.

He began brewing seriously in 2003, and soon opened Brasserie de le Senne with a partner, while continuing to work at Cantillon. His beers are superb, with the complexity of each, reflected in the names he has given them.


The floral and spicy character of Taras Boulba is highlighted by a hazy, golden body with a thin white slathering of foam on the surface. It has a 4.3% ABV, and an artistic bitterness that leads into a narrative of two traditional tales – one, recounting the historic Russian novel by Nikolai Gogol, and the other, a romance of love in a divided Belgium. In the original Russian saga of "Taras Bulba," the main character (after whom the story is named) is a Ukranian Cossack, a warrior with a true Cossack spirit. He has two sons, Andriy and Ostap, who study at the Kyiv Academy. Ostap's adventurous spirit is the reflection of his father's, while Andriy is open to a more gentle romanticism. While at the university, Andriy fell in love with a Polish girl of Noble blood; although they eventually drift apart, Andriy is reunited with her during a twist in combat. He betrays his people, leading to the death of many of his compatriots, including his brother Ostap. Taras Bulba kills his son as an example to the people. Gogol explains "…to love with a Russian soul is to love 'with all that God has given, all that is within you. Ah! ' said Taras, and waved his hand, and wiped his grey head, and twisted his moustache, and then went on, 'No one else can love in that way.'"

The Belgian tale is one in which a Flemish man falls in love with a French-speaking Wallonian girl. When he discovers this betrayal, the man's father, Taras Bulba, calls him "Smierlap" (Bastard!), and breaks a barrel over his head. This Belgian tale is depicted on the label of de Baets' Taras Boulba, with the son's face, showing despair, in the style of Picasso's Guernica.

Taras Boulba pairs well with Organic Chicken and Spring Vegetable Terrine with a Stone Fruit Compote. The flavors of Taras Boulba lend a soft, spiciness that enhances the gentle lightness of this second course.

De Baets introduces Zinnebier, a representation of Brussels, a living city that breathes with energy and a complexity of styles. The Zenne River in the center of Brussels is the source of seasonal wild yeasts of the Zenne river valley; In the Arabic language, "zenne" translates into "beauty." Zinnebier is usually 54 IBU's, comparable to an American IPA, with depth and bitterness. Yvan believes the role of brewers is to educate the people to understand why bitterness is good for them. One study in Belgium found that children who learn to accept bitterness are smarter. Accepting bitterness as a food quality means they are more open-minded, more open to the world and its various cultures. Anthropologists believe if man could not appreciate bitterness, he would not have developed so many medicines that contribute to the overall health.


Zinnebier creates a welcome blend with Chef Glickman's Asparagus, Crab and Caramelized Endive Quiche. The spicy hoppiness of the beer accents the clean flavors found in this third course.

As we move into the realm of dark beer, de Baets introduces Stouterik, known in Belgium as a very wealthy, strong guy, rough and tough, with lots of muscle. Stouterik was a muscleman, introduced in Russia the 1920's, but the term is also used as a sharp reprimand for children who are misbehaving. In Belgium, it was impossible to find beer in the style of a dry Irish stout, so Yvan created this stout to fill the gap. It is dark as the midnight sky, with aromas of bittersweet chocolate and French roast coffee. Its roastiness merges well with our pan-seared Red Snapper with Fennel and Tomato. This main course is served with Saffron risotto and maple-glazed carrots, and the fresh and Noble flavors of the East Kent Goldings accentuates the creaminess of our side dishes.

The presentation finishes with Equinox, which literally means "equal night," the time of year when there is perfect balance between the day and the night. Unique for Belgium, this beer weighs in at 8% ABV, and glimmers in dark shades of walnut. A light fruit character and spiciness from the yeast greets the palate. Plums and dark grapes come to mind, within the very dry base. Dark chocolate and a feathering of coffee flavors touch the tongue, while the Noble profile of East Kent Goldings and Styrian Goldings add an underlying spiciness. Paired with Peach and Blueberry Crisp drizzled with Bittersweet Chocolate, Equinox comes alive as a satiating end to a stellar performance.

Cheers!

Photos are (from top): Tom Peters and Fergus Carey of Monk's, Dan Shelton, and Yvan De Baets of Brasserie de le Senne; Yvan de Baets of Brasserie de le Senne in Belgium; Chef Adam Glickman of Monk's Belgian Cafe


 
You Should Also Read:
Creating Desserts With Beer
Tomme Arthur At Monk's Cafe
Tapas and Beer - Tasty Food Pairings


Related Articles
Editor's Picks Articles
Top Ten Articles
Previous Features
Site Map





Content copyright © 2019 by Carolyn Smagalski. All rights reserved.
This content was written by Carolyn Smagalski. If you wish to use this content in any manner, you need written permission. Contact Carolyn Smagalski for details.