Member/Member Handicap Tournament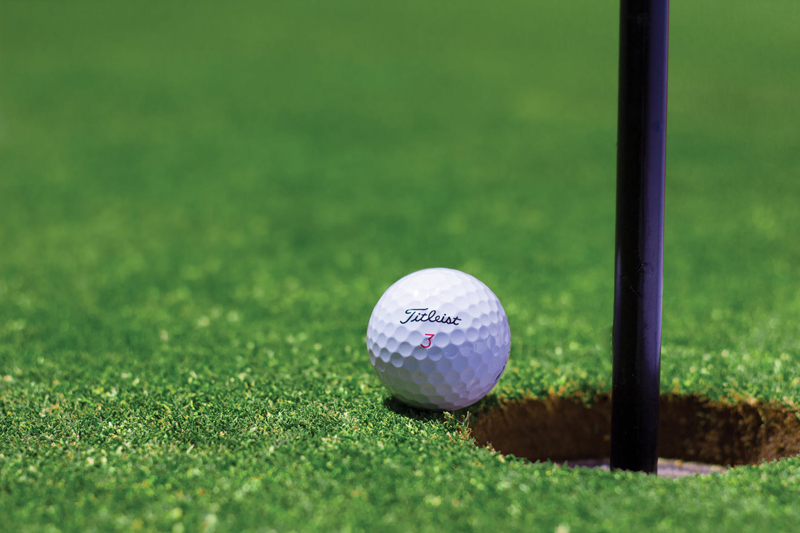 We just completed our Member/Member tournament with only 12 ladies signed up. This was disappointing but it seems this is vacation time for many also other obligations that made our group small. Our Director of Golf and the Young Pro handled all the details of this event.

The tournament consisted of handicap play for teams of two members for the two days. Our cards were filled out as to where you would receive handicap strokes and a best ball for the team was to be recorded for each hole. Our weather was fairly good as the extremely hot weather wasn't there but the humidity was that made the golf course fairways full of dew for our early start of 9:00 a.m. It did not take many holes and the sunshine soon burned off the dew.

We were sent off in foursomes so that made only three groups as we took off for our 18 holes of play. As long as it is handicap play you hope you can play well but as in golf it never works out that way. With a partnership play you have to get along well with your partner and as my partner Lillian Larson said to me at the beginning, "I will apologize now and never mention it again". Why she said that is for any bad shots that she may make, I told her: "We are friends and no apologizing is necessary, we will do our best. That is all we can do". As the day progressed we ended up with a 72 tied for last place with another team. Our other team of Jane Wilmer and Shelley Smith posted a score of 66 and was leading the tournament. My partner proved great on one of the par three holes as she almost made a hole-in-one and received closest to the pin with a prize of $30.00 so it all wasn't lost.

On the next day we played with the other 72 scoring team of Peggy Ruch and Margaret Hackleroad. The same things happened as before but we did improve but not enough to beat this team. My partner and I are still friends as we both made some ugly shots and some good ones you have to be understanding with this type of play. Our group played rather fast so we were finished long before the other two groups came to the club house.

As we were visiting with our other team while enjoying our Barton Burger Lunch special we were talking about the handicap system. It is very hard to regulate the handicap system and make it fair for all. There are so many ways to keep your handicap at a good level to score well in these types of tournaments. Our thoughts were not because we were at the losing end of this event that the handicap system can be manipulated.

The handicap system used at our Pro Shop is each player puts their own scores into a computer which is listed under their name. The computer system then takes the best 20 scores posted for your given handicap for that month. If a player posts her scores and forgets to post at times, means their handicap is not a true of how they will play in a handicap tournament. My team did not come in last but was next to last. You never know how these events will come out but it is good to get as many people involved as possible. Winning is the luck of the game when you can alternate scoring well with your partner.
Our next big tournament is the Women's Club Tournament October 10th and 11th. In this tournament you have to declare championship flight and the others will be placed in flights according to handicaps from red tee box. There is a special flight called the seniors (60-71) from red tees. A special class called Masters at age 72 plus from a special green tee box all scores are net only.

I would like to hear from other ladies golf groups on how you handle the posting of your scores for handicap purposes? Also what kinds of tournaments do you have using the handicap system? Please send me an email or post in the forum and I will write another article on this subject.



Related Articles
Editor's Picks Articles
Top Ten Articles
Previous Features
Site Map





Content copyright © 2022 by Letta Meinen. All rights reserved.
This content was written by Letta Meinen. If you wish to use this content in any manner, you need written permission. Contact Sandy Eggers for details.