Galacticruise Log, Sept. 14-19, 2008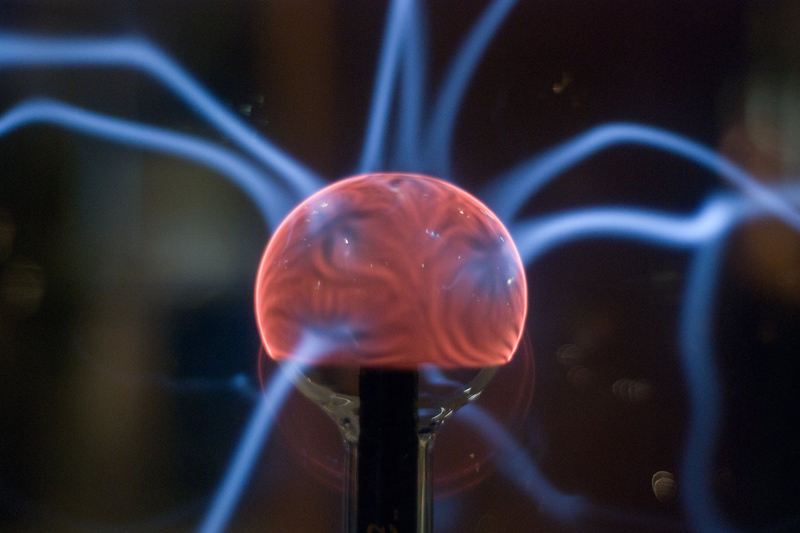 This is a personal account of editor Helen Angela Lee's recent trip aboard the 30th Anniversary Galacticruise.

10:20 p.m. PST, Pre-Cruise Day, Long Beach, CA—I am at the Queen Mary Hotel in Long Beach, a transformed ocean liner that is now docked for good to provide lodgings to tourists and Carnival cruise passengers. My flight was surprisingly easy—four non-eventful hours from Chicago Midway. I took the Super Shuttle, on which I immediately met two fellow Galacticruisers (one has a Sith Park T-shirt, which would have been a dead giveaway if I'd seen it when she got into the van).

It took an hour or two before the Queen Mary had our rooms ready, so after getting to the hotel I enjoyed a champagne brunch with my new friends—a pleasant way to unwind and start my vacation! After I finally dropped my stuff off in the room, I explored a bit. The deck is amazing, and I took some pictures of the sunny ocean view. I also bought a couple of books on the history of the ship (larger than the Titanic, it was used for troop transport in WWII, and once crashed into another ship killing over 300 people). One is about hauntings—turns out the Queen Mary is home to ghosts and spirits of some of the 50 or so who died aboard it, not to mention the 300 from the other boat.

Our pre-cruise dinner on the QM was the first official Galacticruise event. Upon entering the dining room, I'm greeted by Marcel Damen and Mike Egnor, with whom I occasionally work on galactica.tv. They are organizers of the event, and the only reason I knew about the cruise in the first place. Strangely, they're exactly how I pictured them. Terry Carter and Austin Stoker sat at our table, along with me, my two friends from the afternoon and two more women from Wisconsin who join us. Terry Carter is an extremely young-looking 80 (!), and he tells us about life in Norway, where he lives with his second wife. Austin Stoker is from California. We discuss cooking (apparently Mr. Stoker makes a mean pigeon peas and rice), languages and other miscellaneous topics, as well as "Planet of the Apes" (the actors would stop remembering what everyone looked like, because they'd all be in makeup before they saw each other).

Other celebrities at the dinner includes Richard Hatch (who is very flirty and personable when he stops by our table to say hi), Tom DeSanto, Robert Feero and Denny Miller. I also meet Shawn O'Donnell, from whom I've been getting emails for months because he's been organizing many of the details of Galacticruise. Overall, I hear there are 85 people here for the cruise.

After dinner Tom DeSanto showed concept illustrations and designs from "Battlestar Galactica: The Second Coming" on his laptop, which I think of as "The Battlestar That Never Was." I didn't know much about this show before. I certainly had no idea that production had gone so far. Mr. DeSanto told us that they were just weeks away from filming when 9/11 happened, then after that the network shied away from tackling a scenario that was too similar to what just happened to the U.S. After that they lost staff to "X-Men 2," and then Universal informed them that they'd picked up the current re-imagined series. This was a blow. They'd even had skilled boatmakers create life-size vipers—and with no place to store them, they had to destroy these models with chainsaws. What a waste! The concepts were detailed and beautiful and made me yearn for "The Second Coming." There were some eerie similarities to Ron Moore and David Eick's vision that made us all wonder if "The Second Coming" had influenced the look and feel of the new show to some extent—such as the idea of the de-commissioned Galactica, for example.

Then there were some cool ideas that I wish had found a place somewhere. For example, the Cylons were to have interchangeable parts. They'd have similar bodies but different heads and other parts based on their function. Wouldn't that have been cool? There was an idea for an episode that included a very cool looking water tanker and a great plan for how to use it in a story (think kamikaze Cylons and ice sheets taking out vipers).

I am planning to sleep early tonight; perhaps I'll read about ghosts first. Or maybe that would be a bad idea.

10:35 p.m. PST, Monday, Cruise Day 1: Long Beach, CA—We are on the Carnival Paradise! To be known as the Battlestar Paradise for the next few days (I know, it's silly but fun).

Check-in wasn't bad at all. Turns out if you stay on the Queen Mary you get early check-in for Carnival cruises. Who knew? The hotel check-out was at noon, which gave me time to do a quick haunted tour of the QM at noon. They try to mildly scare you with lights and wind and such. Despite all that, the boiler rooms and swimming pool are legitimately cool. Wow, I've never been in an interior space as large as those boiler rooms. But I did not see a ghost.

The Carnival check-in is located in this big white dome right next to the Queen Mary, so I walked over, took care of the security stuff and was on the ship by 1:30. It took them another few minutes to finish getting all the rooms ready, and then we had a Galacticruise opening ceremony at 2:30. I was a bit late, actually, almost a half hour. There was an introductory panel with all the guests and then a cocktail party before dinner.

Richard Hatch was totally in his element during the introductory bit. He's clearly very passionate about BSG. He had a lot of good things to say about scifi TV in general and BSG specifically. "I don't know about you," he told us, "but I'm hungry for new scifi and fantasy." He discussed ways of changing the financial show business model to allow for the success of niches like scifi, and of creating an online, fan-based home for science fiction.

All the actors on the cruise appeared in the 3 p.m panel. I learned about the joys of having a chimpanzee on the set, the original vision for Triad (think anti-gravity and Lucite cages), on-set crushes, having a birthday on set (Sarah Rush) and what it was like to work with Lorne Greene and John Colicos. Sarah Rush was adorable, Robert Feero was late due to troubles with his oxygen tank, Stu Phillips drove 3 ½ hours through bad California traffic before he and his wife realized they'd forgotten their passports, and Richard Hatch is wearing gray underwear today.

I think there's a consensus among the panelists that BSG was something special for all of them—an experience they wouldn't have missed for the world. I agree; I'm here celebrating the show's 30th anniversary, after all, and the show didn't last more than one season!

After the panels, it was time for the lifeboat drill so we ended up all getting our lifejackets and reporting to our muster stations. There we sat around and talked for a while until the thing was over, and it was time for the cocktail party. I didn't stay too long, although it was nice to talk to a few more fellow Galacticruisers and get free drinks. I got so tired that I decided to take a short break before dinner. We're all part of the late seating, at 8:15. My table was full of women, and we had a fun time talking and exploring our culinary options. Oh, and getting our picture taken with a pirate. That chocolate melting cake is absolutely lovely! The boat has left the dock, so despite the Dramamine I as feeling a little bit dizzy and disoriented. I was also starting to fall asleep. The actors were at dinner, but none of them made it to our table, so we kept ourselves company and got to know one another better. Some of the women at our table are from Australia; we also had people from Germany, the U.K., the Netherlands and South Africa with the Galactica group.

I'm too tired to do anything after dinner. I know some of the others are planning on visiting the karaoke lounge, but I'm going to bed.

12:15 a.m. PST, Cruise Day 2: Catalina Island—I decided to blow off Terry Carter's panel, about his Duke Ellington documentary, in order to go snorkeling. I felt a bit guilty—after all, this is the first panel and all, and he was so nice at dinner the other night. But I really love to snorkel and I haven't done it in years, so I get up really early and meet with my group. Catalina is a "tendering" port—that means you have to get to and from shore by boat. It turned out there was one other person on her own, and when I told her I'm there with a convention, she asked me which one, and guess what? She's a Galacticruiser too—and a more hard-core Richard Hatch fan than me. She's been on several of his cruises. Apparently there's a core group of, er, groupies. We got to be snorkeling buddies, although as it turned out we don't really need to be because this is a snorkeling tour; after we had a really good gear talk and put on our equipment, the entire group simply followed our leader around Lover's Cove to look at stuff. We all stayed in a big group, so it wasn't a big deal. Mostly the fish we saw were striped sea bass, garibaldis and senoritas. There were a lot of them. A striped sea bass bit my finger when I got between it and the food our group leader was doling out from his little float. Ouch.

I was vacillating as to which cruise activity to do in the afternoon; Stu Phillips had a panel on the ship, but Sarah Rush was leading an expedition to the shops on Catalina. I wasn't sure I'd have time to get back to the ship to meet the Galacticruisers going with Sarah, so I decided to hang out on Catalina a bit longer and do a little shopping on my own and then go to Mr. Phillips' panel. It also occurred to me there might be good Mexican food here, so I stopped at the Catalina Cantina and have some lunch. It was exactly what I wanted.

On my way back to the tendering boat, I discovered Sarah and the Galacticruise group coming in—I'd thought for sure I was too late to participate. So I decided to stay in Catalina with Sarah, her cute Chinese adopted daughter Amanda who is five years old, and some of my new friends. It was a very pleasant afternoon on shore—perfect weather, good company and fun stores to look at. Sarah Rush is so cute and sweet and vivacious, I just wanted to hug her all the time. I can't think of her as Ms. Rush—she's just Sarah.

I heard later that the Stu Phillips panel was pretty cool too. He put on a bunch of songs from the show and people had to guess which ones they were. There was one guy who knew them all—after that, of course, we all defer to him when it comes to music knowledge. At dinner I was placed at a different table than the previous night—one with Mr. Phillips, and he remarked he perhaps could have stumped the guy with some "Galactica '80" music.

There was chocolate melting cake at dinner tonight again! That dessert is just so good, nothing else on the menu looks appetizing in comparison. It was formal night tonight—most of us dressed nicely, but one or two wore Galactica warrior jackets in the group and we had one member wearing the full uniform, including a blaster. I can't believe Carnival is letting him get away with that!

After dinner a group of us went to the Cigar Bar. How weird was it to be listening to "Apollo" explain to me what was in a "blow job" shot?

12: 55 p.m. PST, Wednesday, Cruise Day 3: Ensenada, Mexico—Today is officially 30th Anniversary Day! I had decided to be good and sit in on all the panels today, but I was going by the wrong schedule and I didn't arrive at George Murdock's panel until he was almost done. I'll have to remember to find out if someone recorded it. This morning I awoke with a desire to visit the spa, so I went up there after breakfast and got a 9:30 a.m. appointment. I thought I'd be done in plenty of time for the 11 a.m. panel. Right. I got there early, at least, I thought it was early, and the panel ended 10 minutes later. I got to hear him talk a little about the acting business, and that's all. That was no fun. At least, after my spa appointment, I was relaxed!

The afternoon activity was a trip to Papas and Beer in Ensenada. None of the actors came, but it was a good group of Galacticruisers on the expedition. I wasn't terribly impressed with Ensenada; I found it too touristy and not particularly charming. Still, I liked walking around looking at things like $5 blankets, toy guitars and Mexican jumping beans. As for Papas and Beer itself—well, I don't really drink so I can't speak for the alcohol. The chips and guacamole were good, but we had a little trouble with the service. Still, I expect I'll see plenty of Papas and Beer t-shirts on board in the next few days.

A few of us left Ensenada early to make sure we got back in time for Terrence McDonnell's panel on writing at 4 p.m. Apparently he wanted to be a veterinarian when he was a kid, but was told he had a radio voice. He once naively confronted Glen A. Larson with "notes on his script"—just for consistency purposes—and got a LOOK. He talked about trying to get stuff past the network censors, about getting direction from Lorne Greene: "Boys, you don't have to give me a lot of dialogue, but whatever I say has to be important," and Glen Larson's vision for season two (Sheba, my favorite character, was slated for death—I'm still stunned by that news). He said that he would have liked to see the Cylons become good villains. He also talked about the show's cancellation, and how Universal didn't understand the fan base and the interest of respected producers in resurrecting the show. And he discussed "Win Ben Stein's Money," which he said was his favorite piece of work, since he laughed for seven years straight.

Robert Feero came on next and was on for a short period of time, speaking about the role of Bora, the prosthetics he used, and being a bad guy on "Magnum Force" and not getting a screen credit for it, "which still pisses me off to this day," he said. He's an interesting character; he's here against doctor's orders, but he is determined to live his life and not live like an invalid. You go, Mr. Feero.

After that was Denny Miller, whose story of getting into acting was fascinating—he was at UCLA and moving office furniture one day at a warehouse when an agent came by, asked to see his hairline and gave him his card. When he went in for a screen test and became a contract player, he was forced to go back to his frat brothers, some of whom were aspiring actors, and tell them about his good luck. "Only two out of three of them hit me," he told us. He also talked about being the spokesman for Gorton's Fish, who changed their clean-shaven fisherman image in order to hire him as their spokesman for 14 years. The man has been Tarzan and the Brawny paper towel giant and done ads for Miller beer, and he was once killed by Dracula. He said, "I should've been a physical educator all my life, but I've sure had 50 years of fun."

Terry Carter came on then, and explained how he turned to acting from law school. You know, he was originally cast as Boomer—he was 50 years old at the time! Then, while the pilot for BSG was being written, he went to Venice Beach with his family and went roller skating. He fell over and hurt his leg, and thus lost the role. It was a blow, but then they called and asked him if he'd play Colonel Tigh. He read the script and thought, "It felt like me….They have an expression in this business, break a leg, and now I know (what that means)."

Then came Sarah Rush, who talked about the documentary she did called "The Bituminous Coal Queens of Pennsylvania." Apparently despite having "not one beauty queen gene in my body," she won this contest and there was a 50th anniversary reunion, and she decided to record her experience there. She discussed becoming a contract player with Universal—she'd just started work as a waitress at a restaurant called Beefsteak Charlie's, where the other waitresses were totally tough, and when they closed the place down two weeks later she told them her new gig and they were all aspiring actors too, so they looked like they were going to murder her. And when she auditioned for BSG, she looked so totally serious saying "Red alert, 99 microns and closing," that everyone burst into laughter. She celebrated her 21st birthday on the set; and she was young and very naïve at the time.

Austin Stoker was next. He talked about growing up in Trinidad and Tobago (I didn't know that's where he was from, I went and talked to him about soccer later). He said about acting: "It's a curse. It's something that you're born to do." (I talked to him about acting later, too.) He learned to play the steel drums to be part of a dance troupe, which brought him into the U.S. These days, among other things, he teaches acting.

It was a full afternoon of panels, all the way to 7 p.m. Mike did a great job of asking questions—I asked some too, got Sarah Rush to dish about Jane Seymour for example—and then a quick rest before dinner. I sat by Mr. Phillips and his wife. It was a pleasant and social meal, and I managed to resist chocolate melting cake tonight.

After dinner we all gathered in the Queen Mary lounge to watch the "Battlestar Galactica" pilot-movie. It was kind of fun to see a few of my compatriots "guarding" the door in their warrior outfits, to make sure no random cruisers came into the private event. Weirdly, I saw people there I'd never seen in any of out Galacticruise events. But watching "BSG" in a group was fun—we clapped whenever one of "our" stars came on, but were mostly respectful, and I haven't seen the show in several years so I enjoyed it immensely. I forgot how much I really liked it.

By the way, we've all taken to referring to "Galactica 1980" as "Galactica PUH 1980," something we got from Terrence McDonnell's panel.

12:01 a.m. PST, Thursday, Cruise Day 4: Trapped on the Ship Day—We're sailing back to Long Beach today, and I'm finding the ship is rolling quite a bit. I suspected that today's seminars would be the least attended, because they're Richard Hatch's $50-a-pop seminars. At first I figured I wouldn't go, but what the heck—it's not like there are any shore excursions today.

The first seminar was one of Richard Hatch's "acting for real life" seminars. His basic premise: "Acting is a healing process" that is better than therapy. He said that we're never perfect enough, and we need to give ourselves permission to make mistakes. Many people took his message to heart; I did too, and felt the better for it. Some of the things he said really struck home, like the stuff about being perfect: "I have never met an interesting human being who was perfect. Ever. The most boring people in the world are people who try to be perfect…They are so worried of making a mistake, they monitor every word they're going to say, how they're going to say it, they're so methodical you want to strangle that person. The whole secret is realizing that we're human." I liked that.

I also volunteered to participate in an improv exercise and ending up being a Norwegian farmer of goats and ferrets dying of Mad Cow disease, with a sister nun who wears a G-string under her habit. Apparently some whales came by and were breaching outside the window, but I missed it.

There were a few more people in the afternoon session, because we were expecting to see the "Battlestar Galactica: The Second Coming" trailer, along with some other videos. This has been the only event during Galacticruise that touched much on the re-imagined series. We watched a reel of bloopers from the original, followed by a reel of bloopers from the new series, and Richard Hatch talked a little about his involvement with the new show. It made me wish there was more stuff on the new show during this convention. There are some folks here who show a clear disdain for the 2003 re-start, but many who enjoy both.

After that I made it to the autograph session/silent auction in the ship's conference room. I did not bring any money initially, and they were charging $5 an autograph, so I had to go back to my room to get money. And then, when I got more involved with the silent auction I had to use the ship's ATM to get more money. A bidding war started over the "Galactica PUH 1980" script about Starbuck's fate; finally the two parties involved decided to band together and split the cost. I did not win the set of trading cards autographed by Galactica women that I bid on, nor did I win the Galacticruise poster I bid on after that. All the proceeds went to a charity that Anne Lockhart is passionate about, I understand, for autistic kids.

Actually, the autograph session was a good chance for everyone to mingle together again, as it was three hours long and everyone I'd met at Galacticruise seemed to be coming in and out during that time.

Our last dinner aboard the ship was nice. I had the best meal of my time there, an Indian vegetarian dish. I'm enjoying getting to know people who sit next to me at dinner, because it varies just about every night and I got to have chocolate melting cake one more time. Oh yeah, we took a group picture before dinner, but the Carnival photographers only made 15 copies available so most of us did not get one. Including me.

Afterwards there was dancing and another Cigar Bar foray—I didn't stay long because the music got bad in the Rex Disco and the smoke was too much for me in the Cigar Bar. It was the last night, and I intended to stay up later, but I am not.

11:30 a.m. PST, Friday, Disembarkation Day: Long Beach, CA—Well, it's all over! We had a final breakfast at 8 a.m. this morning. We gave the waiters some trouble because they were trying to separate us all into different sections so it wouldn't be one guy waiting on 80 people, but we kept insisting that we sit together and they finally gave up and let us. People keep saying that this cruise has been a lot less cliqueish than other convention cruises they've attended. I believe it—small groups have formed, but everyone's friendly and warm and I personally haven't experienced anything negative at all.

Because we were all on the same floor, we ended up disembarking at the same time and were able to continue socializing all the way through customs and out of the Carnival dome. And then it was over! I'm going to try to stay connected to these people. I had no idea BSG fans—and the creative talent involved—were so cool. I am looking forward to the 35th anniversary cruise!

Please look to the links below for additional information. The Internet Movie Database can provide credits for all the people listed in this article; eventually, Galactica.tv will hold transcripts of the convention seminars that took place aboard the Galacticacruise, which are mentioned here.

You Should Also Read:
Internet Movie Database
Galactica.tv


Related Articles
Editor's Picks Articles
Top Ten Articles
Previous Features
Site Map





Content copyright © 2023 by Helen Angela Lee. All rights reserved.
This content was written by Helen Angela Lee. If you wish to use this content in any manner, you need written permission. Contact Helen Angela Lee for details.