Le Chevalerie du Fourquet des Brasseurs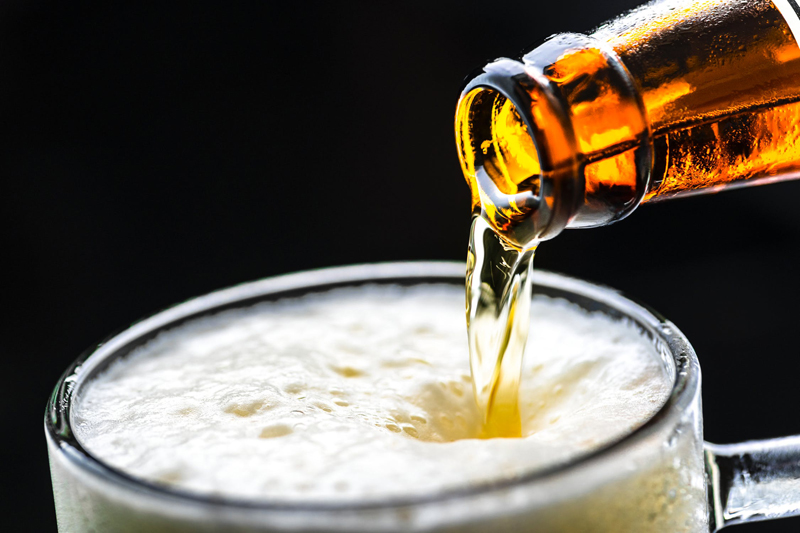 They have been protectors of the masses for hundreds of years, guardians of sustenance, promoters of the common good. Before water purification processes were developed or the role of bacteria was clearly understood, they were the chosen guard, the knights with a purpose. They made beer. Even today, they are the keepers of tradition within the noble profession of brewing. Those in this elite group are direct descendants of the ancient Brewers' Guild in Belgium, and are known as members of le Chevalerie du Fourquet des Brasseurs, the Knighthood of the Brewers' Mashstaff.

In Europe, the honor is clearly understood. Each September, new Knights of Law and Knights of Honour are inducted into the "brotherhood" of brewers. Not all are men, but are a collection of those who have made a commitment to elevating life through beer. Before the identification of yeast, they called the action of fermentation God is Good, and brewers were as highly revered by the populace as were kings, counts, and bishops.


Saint Arnold, patron saint of brewers, is considered the catalyst that launches Beer Weekend in the Grand Place in Brussels. A parade weaves through the cobblestoned streets, led by the Confederation of Brewers and le Chevalerie du Fourquet des Brasseurs. Two young bearers hoist a symbolic keg in close step at the head of the parade, while historic beer wagons and brewery carts follow the brotherhood in succession. Beer is consecrated at Magdelena Church, and the induction of new honorees takes place in the afternoon.


Knights of Honour are chosen for their service to the brewing profession. These are people who have risen to the top of their profession and have attracted attention as selfless defenders of beer. They are not always brewers, as illustrated by the induction of author and Beer Hunter Michael Jackson, or American beer bar owners Dave Alexander and Tom Peters.

Knights of Law become active members by virtue of profession, birthright, or marriage, and are closely related to a brewery, members such as Jan Toye of Palm Breweries in Brussels, Belgium. Those who are Knights of Law are members of the General Assembly, and are privileged to elect the Grand Council.

"So who is this Arnold-saint that the brotherhood reveres?" you ask. Arnold was born in 1040 in Tiegem, in an area between Flemish Lys and the Scheidt. His father was of noble birth, but became a brewer in Audenaerde, where he ended the discontent that had festered between Flemish Brabant and the members of nobility. Arnold, too, followed the path of brewing, but founded an Abbey in Oudenburg. During a plague that was sweeping through Flanders, Arnold is said to have plunged his staff into the beer; those who drank it were miraculously – and immediately - cured.

Le Chevalerie du Fourquet des Brasseurs also honors Gambrinus, or Jan Primus, as the King of Beer. Not only did Jan Primus issue alderman rights and licenses to brew and sell beer, but he was a legendary figure who, after battle, would climb to the highest barrel in the inner courtyard and would toast to his country and to the health of his people.


Although le Chevalerie du Fourquet des Brasseurs is directly descended from the 400-year-old Belgian Brewers Guild, the members recognize those outside their borders who have made a significant contribution to beer. In September 2008, American Phil Leinhart, head brewer at Brewery Ommegang in Cooperstown, New York, made the trip to Brussels to be among the honored inductees, raising the count among Americans to over 14.

Some other American Members? In addition to Dave Alexander of the Brickskeller in Washington DC, and Tom Peters, co-owner of Monk's Café and Belgian Beer Emporium in Philadelphia, Pennsylvania, you will find, among the ranks, such heavy-hitters as Eddie Friedland of Edward I. Friedland Distributors; Randy Thiel of New Glarus Brewing Company in New Glarus, Wisconsin; Joe Lipa of Merchant du Vin; David Ciccolo of the Publick House, Boston; Marc Stroobandt, Director and Beer Authority of F&B Partnership (aka Food and Beer Partnership); and beer sommelier Bill Canton.

Black robes, black and red hats, red sash, hops on the lapel – an honor and a tradition.

Cheers!

All Photos are courtesy of Charles SIX and are (from top): Chevalerie Guard; Beer Week Parade in Brussels, Belgium; Induction Ceremony; Celebration for Chevalerie du Fourquet des Brasseurs
For more superb photos of Beer Weekend in Brussels and le Chevalerie du Fourquet des Brasseurs: visit Charles SIX at:
https://www.flickr.com/photos/charles_six

You Should Also Read:
Bier-Mania Cultural Beer Tours in Europe & USA
Dave Alexander of the Brickskeller - Beer Tastings
What is an American Craft Brewer ?


Related Articles
Editor's Picks Articles
Top Ten Articles
Previous Features
Site Map





Content copyright © 2022 by Carolyn Smagalski. All rights reserved.
This content was written by Carolyn Smagalski. If you wish to use this content in any manner, you need written permission. Contact Carolyn Smagalski for details.