The Great American Beer Festival 2008 Beer and Food Pavilion Photo Gallery has been created to pique your appetite to explore the adventure and creativity that is possible when exquisite food is merged with fine beer. The Festival is held annually at the Colorado Convention Center in Denver, Colorado.


Shaun O'Sullivan and Executive Chef Bruce Paton
Shaun O'Sullivan of 21st Amendment pairs up with Executive Chef Bruce Paton of the Cathedral Hill Hotel – both are from San Francisco, California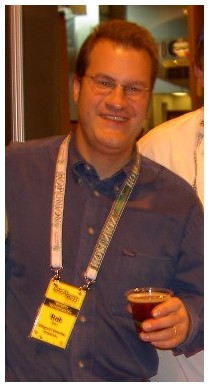 Rob Tod of Allagash Brewing, Portland, Maine
Rob Tod of Allagash Brewing in Portland, Maine, prepares for a cook-fest with Chef Morrocco of Magnolia's at the Mill, Virginia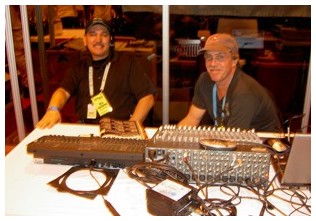 Sound Men
Sound men Ken and Jamie set standards for good communication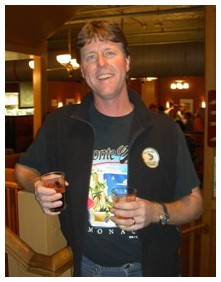 Matt Nadeau
Matt Nadeau of Rock Art Brewery in Morrisville, Vermont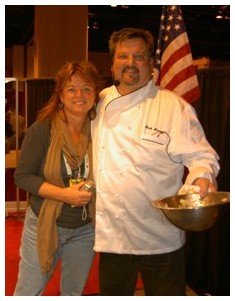 Event Manager Kim Ross and Executive Chef Mark Morrocco
Kim Ross, Event Manager, and Executive Chef Mark Morrocco from Magnolia's at the Mill in Purcellville, Virginia hang loose before the show


Executive Chef Mark Morrocco in Action
Executive Chef Mark Morocco in action at the Beer & Food Pavilion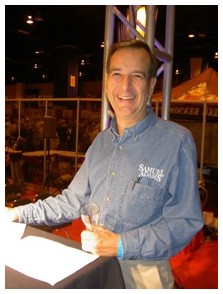 Jim Koch, Founder of Boston Beer Company
Samuel Adams would be proud. Jim Koch, founder of Boston Beer Company and crafters of Samuel Adams Beers, talks about using beer to cut, complement or contrast food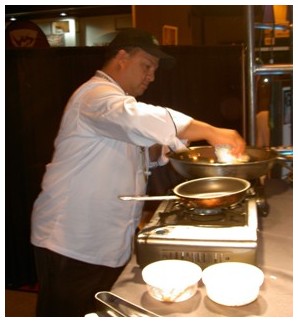 Dean Jorge de la Torre
Chef Jorge de la Torre, Dean of the College of Culinary Arts of Johnson & Wales University, Denver, Colorado, cooks up a storm with Jim Koch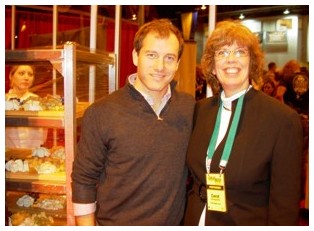 Lieberman & Smagalski
Food Network Chef Dave Lieberman with Carolyn Smagalski, Hostess/Emcee of the Beer & Food Pavilion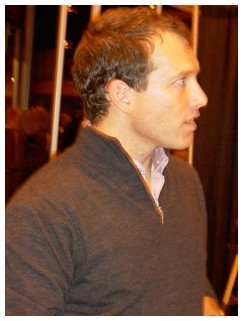 Food Network Chef Dave Lieberman
One of People Magazine's 50 Hottest Bachelors, Chef Dave Lieberman engages the crowd in his beer/food demo, sponsored by "Here's to Beer"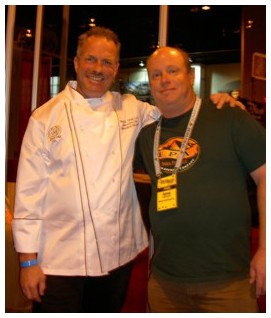 Executive Chef Bruce Paton & Arne Johnson
Executive Chef Bruce Paton of San Francisco's Cathedral Hill Hotel demos with award-winning Arne Johnson, Brewmaster of Marin Brewing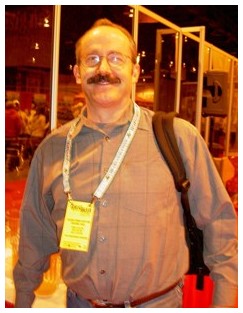 Chocolatier Steve DeVries
Steve DeVries, Founder of DeVries Chocolates of Denver, Colorado, gears-up for a presentation on exotic chocolate and beer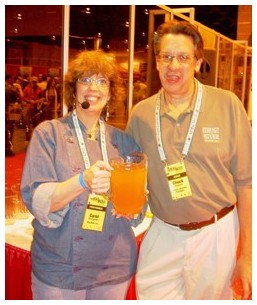 Chef Carolyn Smagalski & Brewmaster Chuck Skypeck
"The Best of Savor" is presented by Chef and Beer Fox Carolyn Smagalski and Chuck Skypeck, Founder/Brewmaster of Boscos and Ghost River Brewing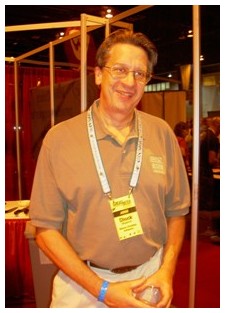 Brewmaster Chuck Skypeck
Skilled Brewmaster Chuck Skypeck talks about his new production facility, Ghost River Brewing in Memphis, Tennessee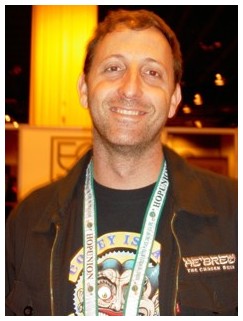 Jeremy Cowan, Founder of Schmaltz Brewing
Jeremy Cowan, Owner of Schmaltz Brewing, crafters of HeBrew beer and the Coney Island line of brews


Cacao nuts & Schmaltz beer
Exotic Cacao nuts with select brews from Schmaltz Brewing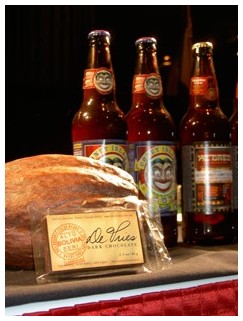 DeVries Chocolate, Coney Island and HeBrew Beer
Exotic chocolate from DeVries pairs-up with Coney Island and HeBrew beer from Schmaltz Brewing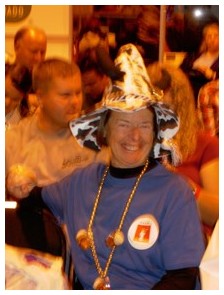 Having Fun at the Festival
One member in the audience has fun with Spotted Cow

Stay tuned for more photo-journalism of the Great American Beer Festival 2008.

Cheers!