Great American Beer Festival Celebrates US Beer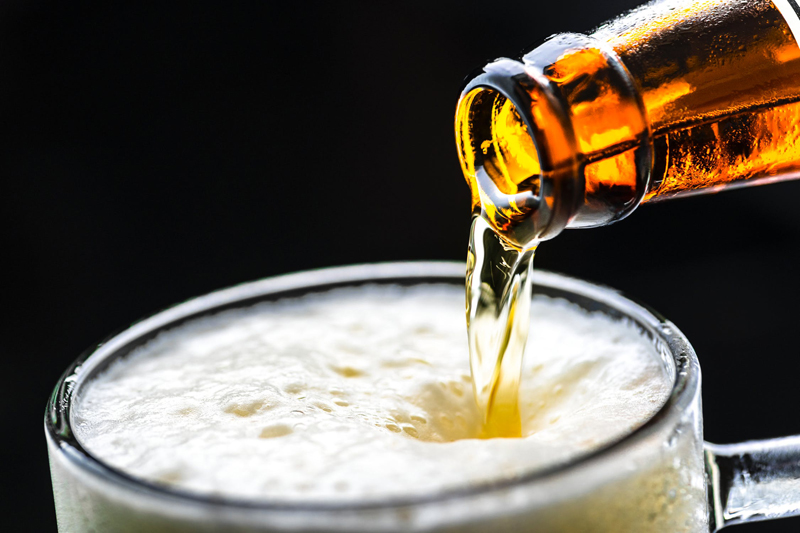 The Great American Beer Festival opens its 27th edition this year with 432 breweries pouring more than 1,967 beers during four sold out sessions at the Colorado Convention Center in Denver Colorado, USA from Thursday, October 9 through Saturday, October 11, 2008. Beer enthusiasts consider the festival in the mile-high city their Journey to Mecca. This opportunity to sample beers from across the country opens the palates of 46,000 beer lovers to the best of the American landscape of beer.

Beginning on Wednesday, October 8th, judging sessions (closed to the public) will be running in the background through Friday, October 10th.  A confirmed group of 110 professional beer judges, both national and international, will be evaluating 2,961 entries in 75 categories from 479 breweries.  They will also conduct the judging for the GABF Pro-Am Competition.

The festival floor offers a cache of activities, designed to please festival-goers from the novice through the well-seasoned aficionado. The floor itself is laid out like a patchwork quilt of America, with breweries grouped by their location in the country.


In the back of the Hall, Tom Dalldorf of Celebrator Beer News creates a flurry of non-stop activity. Perhaps the most exciting addition to the stage is the introduction of this "wacky prankster's" beer trivia game show, Win Beer Stein's Money. Anyone attending Thursday or Friday evening sessions can sign up to participate as a contestant in this show-stopper. The grand prize winner of the last Friday show gets the honor of returning next year to defend the title as Great American Beer Trivia Champion.

In the easy- drinkin' Brewers Studio, Tom Dalldorf interviews some of the great icons in the brewing community about topics ranging from "Can cans contain quality craft?" to discussions with Ron Jeffries, Vinnie Cirluzo, and Sam Calagione about exotic brews. During this segment, Don Russell introduces his newest book, Christmas Beer: The Cheeriest, Tastiest, and Most Unusual Brews.

The Beer & Food Pavilion, a smoked glass room in the center of the hall, is home to the Beer Fox, where she introduces masterful brewers and innovative chefs who will titillate the taste buds with the best pairings on the planet. These dynamic duos, tantalizing trios, and superb soloists present combinations to stimulate creativity in an exciting genre of cuisine.

Beer & Food Pavilion Schedule

Thursday, October 9, 2008

6:00-6:30 - "Beer Chef" Bruce Paton, CEC, Cathedral Hill Hotel and Shaun O'Sullivan, Founder/Chief Hop Head, 21st Amendment Brewery - Smoked Salmon with Cucumber Tomato Salsa pairs with 21st Amendment's Watermelon Wheat

7:00-7:30 - Brewer Matt Nadeau of Rock Art Brewery – A selection of fine cheeses marry up with The Vermonster, an American Barleywine with 10% ABV

8:00-9:00 - Sam Calagione, Founder & President, Dogfish Head Craft Brewery and Shawn Askinosie, Founder and Chocolate Maker, Askinosie Chocolate – Exotic Chocolate merges its soul with exotic beer from Delaware, Hawaii, and Denver

Friday, October 10, 2008

6:00-6:30 - Executive Chef Mark Marrocco and Beer Manager Kim Ross from Magnolias at the Mill in Purcellville, Virginia pair Italian cuisine with Rob Tod's Belgian Style Beer from Allagash Brewing Company

7:00-7:30 - Jim Koch - Founder and Brewer, Samuel Adams and Chef Jorge de la Torre, Dean of Culinary Education, Johnson & Wales University create complimentary beer pairings for robust dishes

8:00-9:30 - Chef Dave Lieberman and Here's to Beer present a seminar of Blind Tastings using 4 beers to illustrate flavor profiles as they match up with gourmet-style snack foods

Saturday, October 11, 2008


3:30-4:15 - "The Beer Chef" Bruce Paton, CEC, Cathedral Hill Hotel and Arne Johnson, Brewer, Marin Brewing Company demo the delectations that come from hearty beer and assertive barbecue

6:00-6:30 - Chuck Skypeck, founder and brewer at Boscos Brewing Company/Ghost River Brewing and Carol Smagalski, The Beer Fox, present the Best of SAVOR 2008 as they pair Chicken Breast a la Boscos Hefeweizen with Boscos award-winning beer, one of the most highly touted pairings from SAVOR – An American Craft Beer and Food Experience in May in D.C.

7:00-8:00 - Jeremy Cowen, Owner, Schmaltz Brewing and artisan chocolate maker Steve DeVries, DeVries Chocolates present decadent beer and chocolate combinations to please the palate

These might be enough for the faint-of-heart, but the most discerning beer drinkers among us always want "more!" There is more: Each session features "You Be the Judge," where festival-goers can meet professional judges and review a beer with the pros; Festival Podcast from the Brewing Network; Silent Disco, featuring winners from the Oskar-Blues You Tube online competition; winning beers of the Pro-Am competition, in which homebrew recipes were scaled up and brewed in a commercial setting for the GABF competition; the Guilds Pavilion, featuring specialty brews from each state, in small digestible segments; book signings at the American Homebrewers Association book booth.

…and, of course, the exciting Awards Ceremony, which will include the Michael Jackson Beer Journalism Awards, the Craft Beer Distributor Awards, the Pro-Am Competition winners, and the awarding of the most coveted medals in American Beer.

Cheers!

Photos are: from top: GABF logo 2008 (courtesy the Brewers Association); Beer Steins Money featuring the wacky prankster Tom Dalldorf (courtesy Celebrator Beer News); Pouring Beer at the Great American Beer Festival (courtesy Jason E, Kaplan (c)2007)

You Should Also Read:
Beer Ambassador Phil Farrell and His Loyal Mascot
Gold Medals & Glory - The Great American Beer Festival
Expert in Analytical Services - Gary Spedding PhD


Related Articles
Editor's Picks Articles
Top Ten Articles
Previous Features
Site Map





Content copyright © 2022 by Carolyn Smagalski. All rights reserved.
This content was written by Carolyn Smagalski. If you wish to use this content in any manner, you need written permission. Contact Carolyn Smagalski for details.