GABF 2008 Photo Gallery - Winners' Circle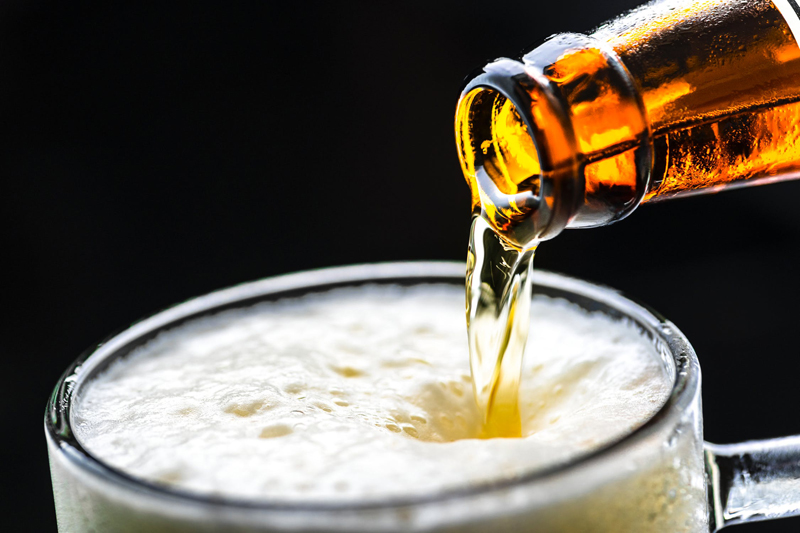 The Great American Beer Festival 2008 Photo Gallery – Winners Circle showcases some of the extraordinary accomplishments that emerge within the very dedicated community of professional brewing. Gold, silver and bronze medals were awarded in 75 categories at the Colorado Convention Center, Denver, Colorado, USA on Saturday, October 11, 2008. In addition, awards were given for Brewery and Brewer of the Year and Distributor of the Year. Three recipients received Michael Jackson Beer Journalism Awards, and Gold, Silver and Bronze medals were awarded in the Pro-Am Beer Competition. On Friday, October 10, 2008, the Alpha King Challenge was held at Falling Rock Tap House, where Tomme Arthur captured the hop crown for Hop 15.


ProAm Winners Circle
Gary Glass and Charlie Papazian of the Brewers Association appear with winners of the ProAm Competition and sponsors of Briess Malt & Ingredients Co and HopUnion. Winners were Bronze: Irish Red, Odell Brewing Company, Fort Collins, Colorado Doug Odell and AHA Member Alex Grote; Gold: Barking Dog Scottish Ale, Big Time Brewing Company, Seattle, Washington, Bill Jenkins and AHA Member Jeff Niggemeyer; Silver: Bamberg Hellerbock, Starr Hill Brewing Company, Crozet, Virginia, AHA Member Lyle Brown and Mark A. Thompson



Commemorative Beer Glasses of the GABF Awards Ceremony
Tasting glasses with marked line, indicating limits for the fill during the Members only session of the GABF 2008


Lew Bryson, Michael Jackson Beer Journalism Award Winner 2008
One of three award winners of the 2008 Michael Jackson Beer Journalism Award, Lew Bryson of Philadelphia, Pennsylvania won in the Trade and Specialty Beer Media category of the writers awards for his piece, "True History of Craft Beer" in All About Beer magazine. Other winners were: Mark Marion in the Consumer Electronic Media category; Adem Tepedelen in the Consumer Print Media category.


Mark Edelson, co-owner of Iron Hill Restaurant & Brewery
The first medal of many that were to be awarded to Iron Hill is displayed by Mark Edelson, co-owner. Iron Hill captured six medals at the GABF this year, for a total of 27 medals since opening in 1996.


Iron Hill in the Spotlight
Ten-time medal winner Bob Barrar shares the stage with Iron Hill and Charlie Papazian


Sam Calagione, Dogfish Head Craft Brewery, and Charlie Papazian
Sassy Sam shows off two medals in the Specialty Beer Category: Gold for Red & White and Bronze for Palo Santo Marron. Dogfish Head, of Milton, Delaware, also won Silver for Pangea in the Herb & Spice Beer Category;


Jim Koch, Founder of Boston Beer Company, with Charlie Papazian
Jim Koch, founder of Boston Beer Company and crafters of Sam Adams Beer seizes the Bronze for Sam Adams Utopias 2003 in the Aged Beer category


Alaskan Brewing Company, Juneau, Alaska
Alaskan Brewing won three Silvers and a Gold. Gold: Alaskan Smoked Porter 2006, Aged Beer; Silvers: Alaskan Raspberry Wheat Beer, Fruit or Vegetable Beer; Alaskan Smoked Porter 2007, Smoke Flavored Beer; Alaskan Summer Ale, Gloden or Blonde Ale


Pizza Port, Carlsbad, California takes the stage 5 Times
Jeff Bagby and Greg Peters were awarded 2 Silvers for: Party Pants Pilsener, German Style Pilsener; and Night Rider Imperial Stout, Imperial Stout; and 3 Bronze Medals for: Cow Stout, Sweet Stout; Port Truck Stout, Classic Irish-Style Dry Stout; and State Beach Blonde, Herb and Spice Beer


Award Winning Matt Brynildson of Firestone Walker
Matt Brynildson, Brewmaster of Firestone Walker, Paso Robles, California, winner of 6 medals at the GABF 2008


The Winning Firestone Walker Brew Crew with Charlie Papazian
Winners of 2 Gold, 3 Silver and a Bronze, Firestone Walker shows as a force to be emulated. Gold: Mission Street Pale, American Style Pale Ale; Union Jack IPA, American Style India Pale Ale; Silver: Velvet Merkin, Oatmeal Stout; Oaktoberfest, Vienna Style Lager; Nectar Pale, American-Style Strong Pale Ale; Bronze: Firestone Pale 31, American-Style Pale Ale


Peter Bouckaert, New Belgium Brewing Company, Fort Collins, Colorado
Peter Bouckaert, New Belgium Brewing Company captures Gold for Mothership Wit / Organic Wheat Beer in the Belgian-Style Witbier Category


Rock Bottom Brewing Team
Large Brewpub and Large Brewpub Brewer of the Year – Rock Bottom Brewing and the Rock Bottom Brewing Team


Pyramid Breweries, Mid-Sized Brewery of the Year
Mid-Sized Brewery and Mid-Sized Brewer of the Year – Pyramid Breweries, Seattle, Washington and Brewer Simon Pesch


Tomme Arthur, Port Brewing/The Lost Abbey, San Marcos, California
Award-winning brewer Tomme Arthur wears the Hop Crown at the Alpha King Challenge for Hop 15


Deuce, El Toro Brewing Company
A duo of Deuce from El Toro Brewing Company, Morgan Hill, California. This American Imperial India Pale Ale packs 8% ABV


Ralph Olson of HopUnion
Ralph Olson of HopUnion, one of the sponsors of the Alpha King Challenge, prepares to announce the winner


Deborah Wood and the Alpha King
Deborah Wood of Gilbertson & Page Inc, of Canada, makes friends with the Alpha King


Jim "Doc" Damon, Bill Metzger, Matt Stinchfield
Jim "Doc" Damon of Rocky Mountain Brewing News, Bill Metzger, Brewing News Group Publisher, and Matt Stinchfield, Brewing News, enjoy the camaraderie at the Alpha King Challenge. Brewing News Publications is a co-sponsor of the Alpha King Challenge, with White Labs, HopUnion LLC, and Three Floyds Brewing Company.


Alpha King and Chicken
What Beer venue is worth its salt without a photo of Ralph Olson (HopUnion), Chris Black (Falling Rock Tap House), the Alpha King and Phil Farrell's famous chicken?

Final Stats for the Great American Beer Festival 2008 Commercial Beer Competition
Total beers judged: 2902 entries from 492 breweries
127 Judges from 11 countries
86 volunteers, some with over 22 years of experience

Cheers!


You Should Also Read:
Great American Beer Festival 2008 Photo Gallery
GABF 2008 Beer and Food Pavilion Photo Gallery
Alpha King Challenge 2008 - Beer for Hopheads


Related Articles
Editor's Picks Articles
Top Ten Articles
Previous Features
Site Map





Content copyright © 2023 by Carolyn Smagalski. All rights reserved.
This content was written by Carolyn Smagalski. If you wish to use this content in any manner, you need written permission. Contact Carolyn Smagalski for details.