Easy and Inexpensive Gift Ideas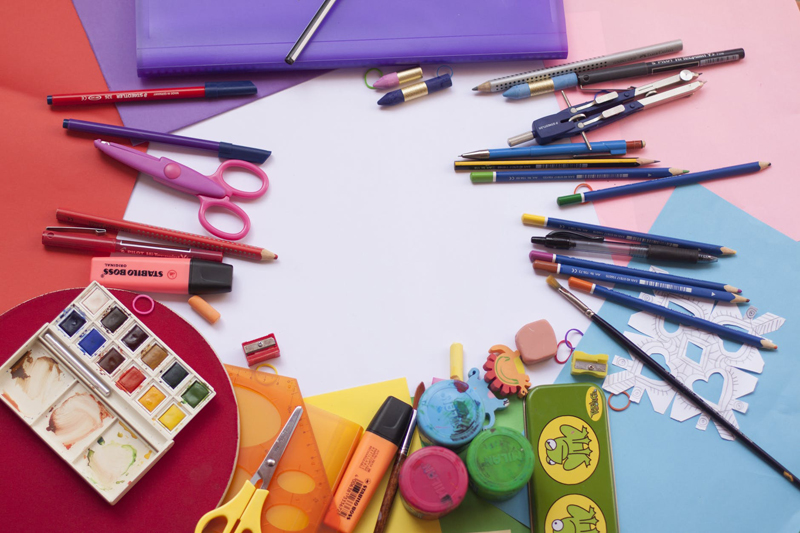 Gift giving doesn't have to be time consuming, complicated or expensive. In fact, some of the best gifts ever given for Christmas or any time of year are the ones that are made by hand. They tend to be some of the most treasured gifts that people receive.

Gift Bag Toffee Brownies

Everything is in the bag! Who wouldn't love receiving this sweet treat?

What you'll need:
1 inexpensive gift bag or gift box
1 new 13 x 9-inch cake pan (optional)
Tissue paper or old newspaper
Ribbon (optional)
Gift tag (optional)
1 - 17.6-ounce package brownie mix (with walnuts) – walnuts optional
Vegetable oil cooking spray
3 – Toffee candy bars, 6 ounces each

Gather the materials you've decided to use for this project. If putting them in a gift bag or box, line your bag or box with your choice of paper, leaving enough to cover what's inside. Place or arrange the brownie mix, vegetable oil spray and toffee bars in your bag or box.

If you're using a box fold the excess paper over the contents. Place the lid on the box. Finish decorating your present with your ribbon or gift tag, if you chose to use them.

For an added twist buy an inexpensive 13 x 9-inch cake pan to put the goodies inside. Following the directions above and pad the top of the goodies with newspaper before wrapping. Be sure to include the directions with the gift.

Directions for brownies:

Follow package directions to prepare brownies. Line the bottom of a 13 x 9-inch pan with parchment paper or aluminum foil and spray with the vegetable oil spray. Layer half of the brownie mix on the bottom and smooth out with the back of a spoon or a spatula. Break up toffee bars and sprinkle on top of brownie mixture. Pour remaining mixture over toffee bars.

Bake according to package directions. Let cool completely. Lift them from the pan using the edges of the parchment paper or tin foil. It will make it easier to cut the brownies into squares.

Easy, Decorative Paper Plate Clock

This will make a great gift for parents and teachers alike. It's also fun and easy to do. Get the kids in on this one. Fast, easy and useful!

You can make a clock out of anything flat that but you have to be able to cut a hole through it. Gather the kids and the supplies to have some gift making fun.

What you'll need:
1 sturdy decorative paper plate
1 pen to mark center of plate
Simple clock kit from craft store
Batteries for the clock mechanism
Assorted small buttons and baubles, bits of lace (optional)
Glue (optional)
Adhesive Velcro (optional)

If you've chosen to decorate your plate with small buttons, baubles etc, glue those to the plate first and let dry completely. Make sure that the decorations are out of the way of the hands (in corners, around the edges) so they don't interfere with the hands movements.

Mark the center of your plate with a pen, carefully poking a small hole through to the back. Stick the back of the clock piece through the hole in the plate.

Follow the instructions, if provided, to set the clock up. Add the hands, making sure to secure them in place with the piece the watch kit provided and install batteries.

If you haven't decorated the plate and it feels too light, put a small strip of Velcro tape on the back and cut another strip for the recipient to put on the wall to secure the clock.
 
Spicy, Sweet California Cornbread Mix

Make this for a delicious, spicy corn bread mix that is sure to please.

What you'll need:
2 cups your favorite cornbread mix
½ cup cornmeal
½ cup granulated sugar
1 tablespoon baking powder
This is a sweet, spicy cake-like corn bread that is good with jalapeno jams or honey butter.

In a large glass or ceramic bowl, stir all the dry ingredients together. Store mixture in a Mason jar or other airtight container. Attach directions to the jar, if you've chosen to give it as a gift.

Directions for Spicy, Sweet California Corn bread:

Serves 4 to 6
1 jar California Corn Bread Mix
2 eggs
1 cup milk
1/2 cup butter, melted
Chopped fresh Jalapenos to taste
Cheddar cheese to taste (optional)

Preheat the oven to 350º F. Pour the cornbread mix into a large mixing bowl. Add eggs, milk and butter. Blend until the mixture is smooth. Add jalapenos and cheese, if desired. Mix together. Pour into a greased 8-inch square baking pan and bake for 30 minutes.

Any of these gifts is sure to make the gift hit list. Happy gift giving!

You Should Also Read:
Easy Christmas Crafts for Kids


Related Articles
Editor's Picks Articles
Top Ten Articles
Previous Features
Site Map





Content copyright © 2022 by Jana Taylor. All rights reserved.
This content was written by Jana Taylor. If you wish to use this content in any manner, you need written permission. Contact Jana Taylor for details.