Forgotten SciFi TV - Something Is Out There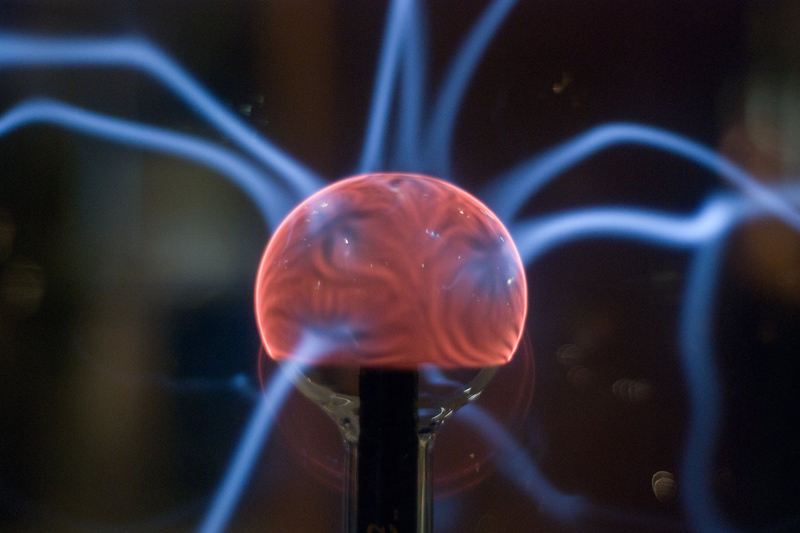 Anyone remember this series? It lasted about six episodes, although eight were produced, in 1988. It is not on DVD, and who knows what its chances are of ever making it to DVD. It never gained much of an audience. Those of us who did see it, however, considered it to be a legitimately creepy, interesting show and rather ahead of its time (think "The X-Files," in both situation and tone), although the series execution didn't live up to its promise. Repeats were aired on the SciFi Channel at one point.

The original four-hour TV miniseries "Something Is Out There," written by Frank Lupo and starring Joseph Cortese and Maryam d'Abo, aired in early May 1988 over two nights. It somehow got enough of an audience to get picked up for the fall season, and the six episodes that made it on air were shown between October and December of that year.

The Premise

A police detective named Jack Breslin (Cortese) investigates a series of bizarre murders in which the victim appears to have undergone exploratory surgery within a few seconds. Ta'Ra (d'Abo) appears at each site, so Jack decides to find her—and discovers she's got some interesting abilities and equipment. Turns out she's an alien medical technician from a prison ship, which was carrying a shape-shifting criminal. Naturally, during the crash the alien escaped. Ta'Ra is trying to track it—and Jack agrees to join forces with her. In defeating the alien prisoner, however, Ta'Ra is left stranded on Earth.

And then the series: Ta'Ra, posing as Jack's cousin, moves in with him. As he is assigned to mysterious cases, she assists him—her medical and alien expertise helps him solve some strange ones. And she has some special alien gadgets, and she can read minds, which also helps. B-movie-type monsters abound. Sound like another show you've come to know and love? Other than the mind-reading thing?

Episode Guide

"Gladiator" (October 21, 1988): An insane criminal wants to kill Jack, and enlists his girlfriend to help by spying and stealing alien technology from Ta'Ra. Then he comes after Jack with a laser gun.

"Don't Look Back" (October 28, 1988): After a single mom is murdered, Jack goes to the school to inform her daughter. But the girl has already left the school and is being threatened by nightmares. It turns out she has telekinetic powers, and these nightmares might be the key to a hidden CIA experiment involving mind-enhancing drugs.

"In His Own Image" (November 4, 1988): A woman thinks she just saw the head of her missing brother in a waxworks display; upon investigation, Jack discovers that the brother of the waxworks' owner just escaped from prison—and that some of the jurors who helped convict him have disappeared.

"Night of the Visitors" (November 25, 1988): Jack investigates the case of a psychiatrist's death, which leads him to a science fiction writer who claims to have seen a UFO. Ta'Ra thinks he might have encountered a hostile race from her galaxy. They go in search of a possible alien secret base.

"A Message from Mr. Cool" (December 2, 1988): When several young women are murdered, Jack looks into a ventriloquist's show that they all attended. There, he discovers a puppet who is telling a man to kill people.

"Good Psychics Are Hard to Come By" (December 9, 1988): A celebrity psychic is assigned to Jack to solve a kidnapping. Jack's convinced the psychic's not for real, even when he comes up with clues the police missed.

"A Hearse of Another Color" (not aired during original series run): Someone steals a body from a hearse while Jack's cousin is supposed to be with it. After a break-in at the morgue, it begins to look like the coffin is what the criminals wanted. Then Ta'Ra disappears, too.

"The Keeper" (not aired during original series run): Ta'Ra thinks wreckage from her spacecraft is headed for a small town on the coast. When she and Jack look into it, they find a town acting strangely and two boys who've developed special powers.




Related Articles
Editor's Picks Articles
Top Ten Articles
Previous Features
Site Map





Content copyright © 2022 by Helen Angela Lee. All rights reserved.
This content was written by Helen Angela Lee. If you wish to use this content in any manner, you need written permission. Contact Helen Angela Lee for details.