Ron Moore Dishes on Caprica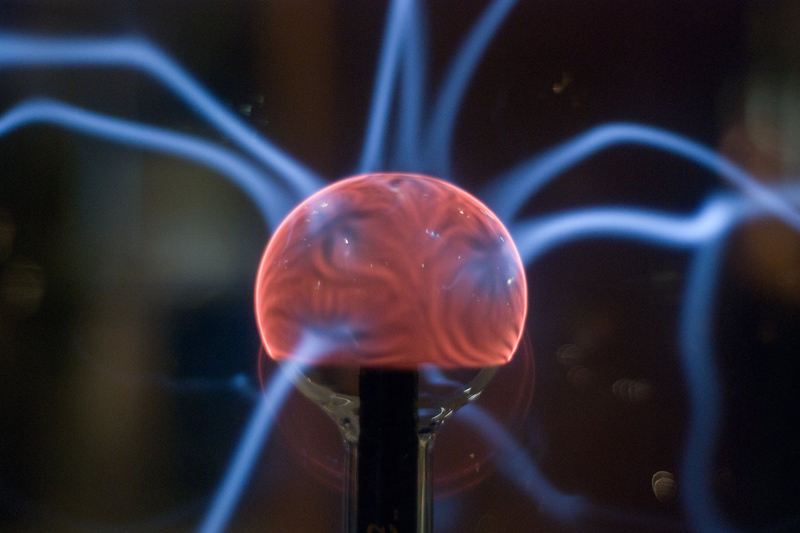 With "Battlestar Galactica" in its last weeks, many fans are getting excited about the new project on Ron Moore and David Eick's schedule. It'll be a while before "Caprica," the prequel about feuding families and the creation of the Cylons, airs on SciFi Channel. Nevertheless, we found that at Moore and Eick's January press conference about "Galactica," people just couldn't help asking more about the new series.

Here's what we know: "Caprica" starts shooting in July. Moore says, "We're putting the writing staff together now, and the crew. And just staffing up and getting ready to go. We'll start breaking stories probably in February or maybe even as soon as the end of this month, depending when all the pieces go together. We have a game plan of sorts, of what the general story line is, and some direction, so we're not starting completely from scratch. So things are well in hand."

Now that "Galactica" has wrapped and its set dismantled (and sold via auction to fans across the world), "Caprica" is Moore and Eick's primary focus, although both are working on other projects. If you've been keeping track, you know that the show debuts in 2010, and that it has been greenlit for a 20-hour season. It'll film in Vancouver. Stars include Eric Stolz, Esai Morales, Paula Malconson and Polly Walker.

The show is set 50 years before the events chronicled in "Battlestar Galactica," making it a "period" piece for a fictional universe. It follows the relationship between two rival families in the world of the 12 Colonies. The Graystones own a large computer corporation that is spearheading the development of living robots--you got it, the future Cylons. The Adamas are led by Joseph (Morales), the father of William Adama, a civil rights lawyer who opposes the experiments being undertaken by the Graystones. Corporate conspiracy, sexual politics, backbiting and family conflict will be the cornerstones of the new drama.

"We set out deliberately to set up 'Caprica' in a way that you didn't have to see 'Battlestar,'" says Moore. "I think you could literally watch the pilot of 'Caprica' without seeing a frame of film on 'Galactica' and you would get it. And you could invest in that story completely on its own and just go from there."

Does the fact that people already know the ending, to some extent, affect the story "Caprica" is trying to tell? No, Moore says. "If you're doing a World War II piece you know the Nazis are going to loose. But you still are able to tell fascinating and compelling stories as periods."

To assist this storytelling, Moore, Eick and third executive producer Remy Aubuchon have tried to populate their world with exciting characters, from Amanda Graystone (Malcomson) and Sister Clarice Willow (Walker) to Daniel Graystone (Stolz) and his family.

"They are different," Moore says. "I would say that there's probably going to be similarities [to 'Battlestar'] only in the way we like to do characters, and the way we like to make them ambiguous and challenging and surprising. That still matters to David and me a lot." He adds, "I think that there's always going to be, hopefully, if we're lucky, a distinctive quality to the characters. I do think that they will all feel very different and apart from those you've come to know from 'Battlestar.'

And, like its popular predecessor, there's an endpoint in mind for "Caprica." After all, we already know what happens next, and how the story ends (or at least, we will when the series finale airs after about seven more episodes).

Moore says, "With Caprica I guess we sort of have the same challenge, in that we know that there's a war looming ahead of them. And the destruction of their entire race is looming ahead of them. But that's 50 years away. And I suppose the show could run 50 years."

Although Eick goes on to joke that they could just cut to 50 years later at the end of three seasons, we can only hope we'll be adventuring through "Battlestar"'s world for a few seasons longer.
You Should Also Read:
Full Text of Conference on Galactica.tv
Grace Park Interview on Galactica.tv
SciFi Channel


Related Articles
Editor's Picks Articles
Top Ten Articles
Previous Features
Site Map





Content copyright © 2021 by Helen Angela Lee. All rights reserved.
This content was written by Helen Angela Lee. If you wish to use this content in any manner, you need written permission. Contact Helen Angela Lee for details.