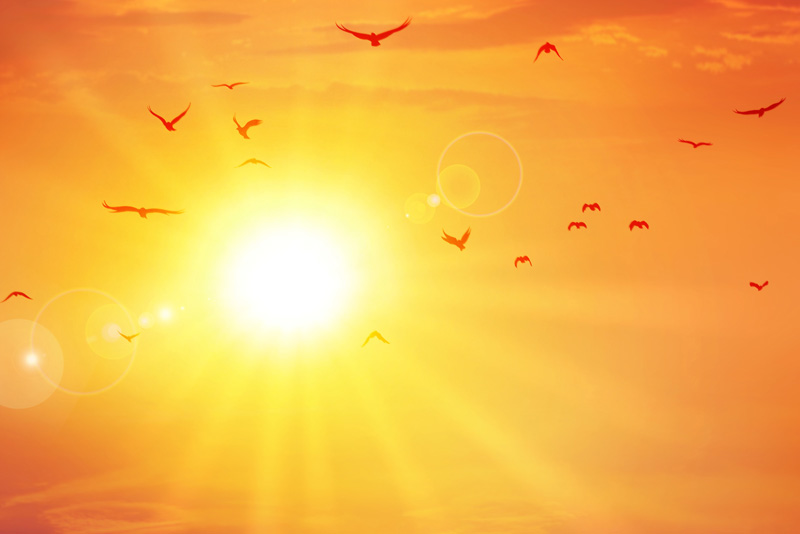 If you are a regular church attendee, you very likely have observed communion, also called the Lord's Supper or the Eucharist. It is usually a solemn time with quiet music even in contemporary churches where praise music dominates. In the observance, either the congregation files to the front to receive a small cracker (the bread) and a sip of grape juice (the wine) or the elements (the bread and the wine) are passed to everyone as they sit in the audience. Sometimes real wine is used. Sometimes a loaf of bread is passed for each participant to tear off a small piece.
Often, scripture such as Matthew 26:26 - 29 is read. "While they were eating, Jesus took bread, gave thanks and broke it, and gave it to his disciples, saying, 'Take and eat; this is my body.' Then he took the cup, gave thanks and offered it to them, saying 'Drink from it, all of you. This is my blood of the covenant, which is poured out for many for the forgiveness of sins."
In the book of Luke, Jesus adds "do this in remembrance of me." Luke 22:19

Lets look into biblical history to get an understanding of communion. It begins long before Jesus was born into this world. 1446 BC.
We read in the Bible, in the book of Exodus, that the Lord was about to free the people of Israel from slavery. He was going to kill the first born of all the Egyptians so that they would let God's people go. He told the Israelites to prepare a meal - giving explicit instructions - the bread was to be unleavened, they were to kill and eat a lamb. They were to put the blood of the lamb on the door of their houses so that when the Lord went through the land to kill the Egyptians, he would pass over the doors of their homes. He would not let the destroyer enter the homes of the Israelites. There was much sadness in the homes of the Egyptians that night. The Israelites were freed. Since that day, the Israelites have celebrated the Passover every year in gratefulness for their freedom.

Skip forward to New Testament times. Just before He was to be crucified, Jesus was having a Passover meal with His disciples. Jesus took the bread, gave thanks and broke it. He gave it to his disciples saying, "Take and eat; this is my body." Jesus did not mean that it was literally His body. He was there with them, they could see that it was bread, but He was preparing them for the time when His body would be broken for the sins of the world.
Then He took the cup, gave thanks and offered it to them and they all drank from it. He said, this is my blood of covenant, which is poured out for many. Again, the disciples knew that it was not actually His blood they were drinking. Jesus was showing them that His blood would be poured out for the sins of the world.

Jesus' body and His blood would be necessary to institute the New Covenant. Anyone who believed and trusted in His sacrifice - in His blood - would be judged sinless before God and gain eternal life.

After this, His followers were to remember His sacrifice by observing Communion. As His followers, we are to break bread together and drink the wine and to remember His sacrifice. We are to continue to do this until He returns. Often, when we observe communion today, we eat a small piece of unleavened bread and drink a small cup of wine or grape juice. They are symbolic of Jesus' body and blood that He gave as a sacrifice for us.

While the bread and the wine are not actually the body and blood of Christ, the observance of Communion is to be taken quite seriously. Believers are to be quietly introspective, searching out any un-confessed sin or resentful attitude before eating the bread and drinking the wine. We are proclaiming that Jesus Christ died for our sins and we don't take it lightly.

You Should Also Read:
Halleujah, What Does it Mean?
Baptism
Baptism, What Does it Mean?


Related Articles
Editor's Picks Articles
Top Ten Articles
Previous Features
Site Map



Follow @LynneChapman
Tweet





Content copyright © 2022 by Lynne Chapman. All rights reserved.
This content was written by Lynne Chapman. If you wish to use this content in any manner, you need written permission. Contact Lynne Chapman for details.