Volunteering in Later Years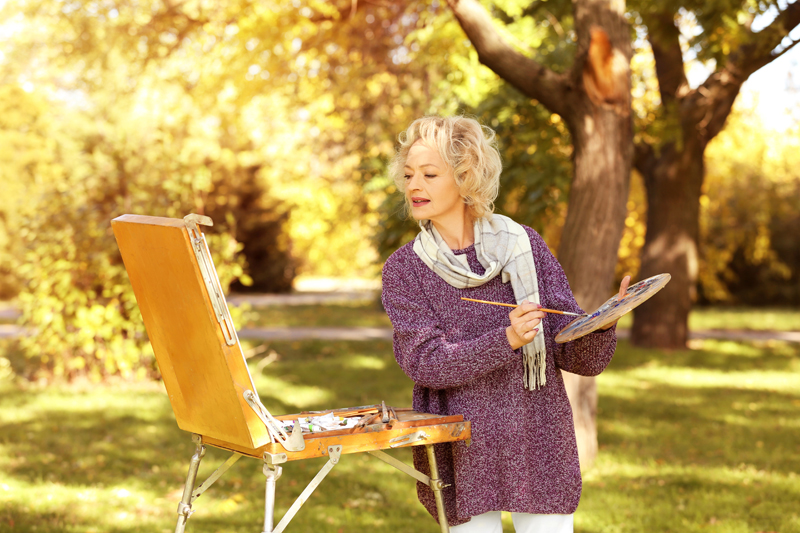 At any age, many of us seem to need more time than we have to nurture our family unit, take care of our home and pursue our own personal interests. Adding work for no pay may offer little appeal especially in these economic times. As a result, volunteering is often perceived to be a pastime primarily for people who are retired and need "something to do." The benefits of volunteerism are largely ignored in favor of the notion of filling up free time.

There is another more positive way to look at volunteering – How about as an enhancement to quality of life? One example can be appreciated from the experiences of Carol and Don Johnson, dear friends of mine retired to Delaware from a farm in western Maryland. In search of a gardening connection, Carol joined the local garden club and noted, "My volunteer time with the club has helped me successfully transition from the wonderful life we left behind to another productive life here. I have the chance to share my gardening expertise with new friends and implement interesting projects that result in teaching others about horticulture. I will also have the opportunity to become a Master Gardener, one of my lifelong goals, and learn even more about flower design."

If we choose carefully, we can use our time volunteering to provide us with: acquiring a new skill; expanding our social horizons; learning about an issue that is important to us; supporting a highly regarded organization or individual; garnering feelings of satisfaction on a continuing basis; and more. When we take an analytical and introspective approach to how we want to spend our time, we realize that we can do something grand for ourselves by volunteering. Studies have shown that people who volunteer often feel that they receive more than they give and lead happier, healthier lives. Remember that improving quality of life is the main objective -- seeking out a volunteer situation that brings personal joy is the key.

There are millions of volunteers in the USA doing all kinds of good works, and spending time in non-profit and public service settings. You can do an online search for volunteer jobs in your area for your favorite non-profit organization, or you can check for public service opportunities at your local Veterans facilities; or special websites such as Volunteer.gov (public parks); and so many more.

In the US, many locales have an RSVP (Retired Senior Volunteer Program), a state and federally funded program that offers older adults numerous options to serve. RSVP is one of the largest volunteer networks in the nation for people 55 and over. You can use the skills and talents you've learned over the years, or develop new ones while serving in a variety of volunteer activities within your community.

Service opportunities are as diverse as the communities in which volunteers serve. The RSVP in my area has more than a hundred organizations looking for volunteers. RSVP staff will help match you to an ideal volunteer opportunity. I used this organization when I first retired. The staff is very knowledgeable and through a detailed interview, helped me determine the best match for me based on my skills and interests.




Related Articles
Editor's Picks Articles
Top Ten Articles
Previous Features
Site Map





Content copyright © 2023 by Patricia Villani, MPA, PhD. All rights reserved.
This content was written by Patricia Villani, MPA, PhD. If you wish to use this content in any manner, you need written permission. Contact Patricia Villani, MPA, PhD for details.