Fishtown Beer Runners Celebrate 1st Anniversary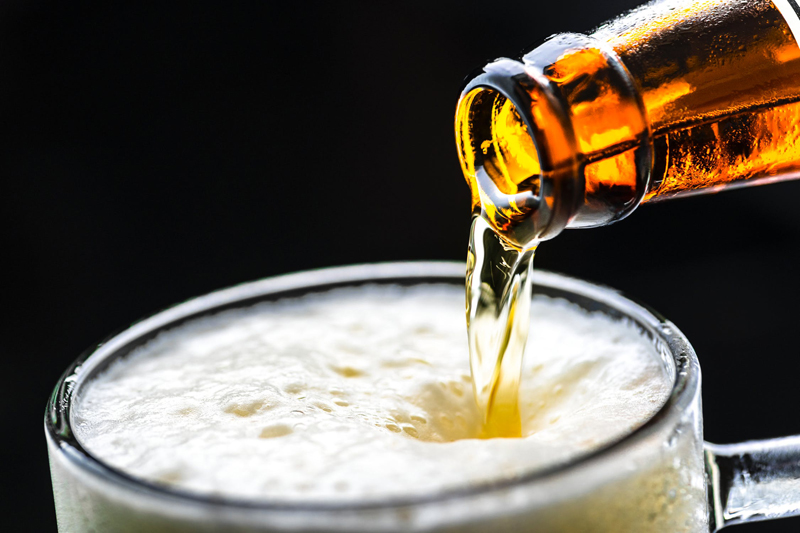 It was November 2007, and Eric Fiedler had just read a story about a professor at Granada University in Spain. He was intrigued. This professor, Manuel J. Castillo-Garzon, MD, PhD, Professor of Medical Physiology, School of Medicine, conducted a study in which 25 physically fit students were put through the mill – the treadmill, that is – running in 104 degree F temperatures until they could no longer take another step. At the end of each session, half of the group were rehydrated with 2 pints of Spanish lager, while the other half were given water. The beer-drinking group was also allowed water in addition to the beer.

In those who rehydrated with beer, the presence of carbon dioxide bubbles seemed to provide a quicker feeling of quenched thirst. It was also found that carbohydrates in beer more efficiently replaced the calories lost during extreme conditions of physical exercise.

This study has been met with some skepticism throughout the global research community. As a beer geek, Eric Fiedler wanted to believe that Professor Garzon's interpretation of this research could be accurate. He contacted his friend David April and an idea was born.

David April, of the Fishtown section of Philadelphia, might be perceived as a natural leader. Among his strengths you will find a man with a passion for serving the civic community. He has long had a talent for making newcomers feel welcome, cultivated in every segment of his life. He gives tours at the New Jersey State Capitol building in Trenton on weekdays and at Philadelphia Brewing Company on weekends, is the volunteer radio host of a Roots of Rhythm and Blues show on WRDV-FM and WLBS-FM in the Delaware Valley, and is involved with Habitat for Humanity, Frankford Avenue Cleanup, and the Women of Hope Project in Kabul Afghanistan.

Like Fiedler, he also had discovered good beer – the local grown variety that is traditionally microbrewed and is made of premium ingredients by passionately dedicated brewmasters. It came as no surprise when April seized the challenge to join with Fiedler in founding the Fishtown Beer Runners.

Unlike the worldwide historical group, the Hash House Harriers, where distance runners stop for beer in-between legs of the run, Fishtown Beer Runners believe beer only comes after the run. April believes in consistent exercise, while friendship and beer serve as the "great motivators." His sense of humor helps to make an activity which, for some, is unbearable, become a pleasant part of their week.

Weekly runs begin at David April's house at 2346 Susquehanna Avenue in the Fishtown section of Philadelphia, Pennsylvania, on Thursday nights, follow a different route of 3-5 miles each week, and end at a local pub that serves high quality beer, fit for the most discriminating beer geek. Warm-ups and stretching currently start around 6:30, with a leave time of 7:00 sharp. They run 4 to 6 miles, with a more direct route for the walkers' segment of the club. He insists that the "beer reward" requires some level of effort.

Fishtown Beer Runners routes have taken them across the Ben Franklin Bridge, through the Sports Complex, City Hall, and along Kelly Drive. They go, despite the weather, and have even hung their wet clothes in front of the fire at Standard Tap after running in the rain on December 11, 2008. A week later they held their 1st anniversary with a run and celebration at the Memphis Tap Room.

David April could verify that Philadelphia is the "best beer drinking city in America," as Don Russell claims in his 2008 book, Joe Sixpack's Philly Beer Guide: A Reporter's Notes on the Best Beer-Drinking City in America
. The Fishtown Beer Runners have finished at such local watering holes as Fergie's Pub, Johnny Brenda's, the 700 Club, Standard Tap, The Fire, Druids Keep, Memphis Taproom, the Tiedhouse, Prohibition Tavern, O'Reilly's Pub, The Institute, Kelliann's Bar & Grill, Green Rock Tavern, Devil's Den, and the Belgian Café. They often toast to "the professor," Manuel Garzon, President Emeritus, and keep constant communication open through weekly emails, the Fishtown Beer Runners Blog at https://fishtownbeerrunners.blogspot.com and through Facebook's Social Network Site.

So, raise a glass and toast to David April, Eric Fiedler, and The Professor!

Cheers!
 
You Should Also Read:
The Beautiful Beer Belly
Hangover Cures - A Beer Fox Guide
Heart Healthy Beer


Related Articles
Editor's Picks Articles
Top Ten Articles
Previous Features
Site Map





Content copyright © 2023 by Carolyn Smagalski. All rights reserved.
This content was written by Carolyn Smagalski. If you wish to use this content in any manner, you need written permission. Contact Carolyn Smagalski for details.