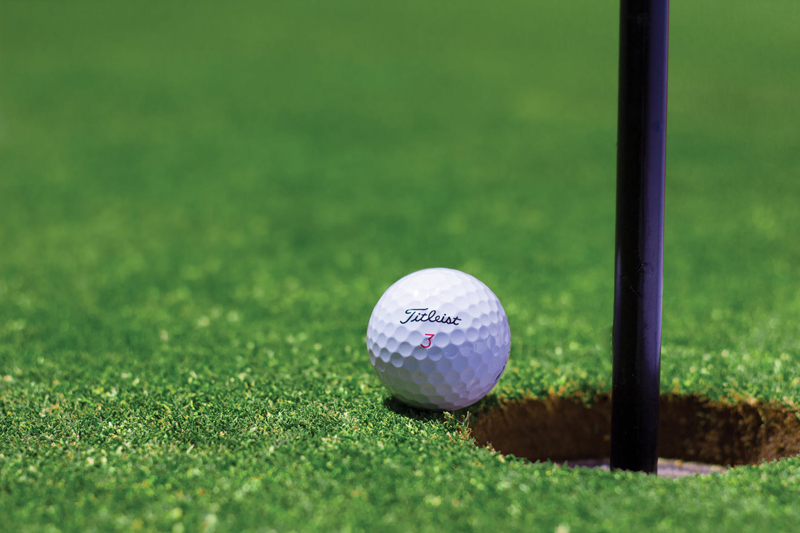 If you haven't checked out all the putters that are available to golfers I would suggest you do this one of these days. It amazes me how many different types of putters are for sale at any golf outlet store and on line. So many golfers are continually changing putters or buying a new design thinking it is the answer to all their putting woes. Many golfers when they rush out to play their round of golf may take out their putter and putt a few balls on the putting green. That seems to be their only practice or warm up before hitting the first tee.

If any serious golfer knows that to warm up before a round is the answer to better golf with less injury and exhaustion. To get your body in condition with chipping and putting around the practice green or even a bag of balls on the driving range will be the best thing that will lower your score and improve your game. You will be less stressful and in a better mind set to enjoy your game. All this means is for you to get to the club early enough to do these things before your tee times.

To get serious about a putting practice session means you work on all phases of the putting stroke. From a comfortable putting grip and there are several you will see when watching the Pro's even to all sizes of putters. If you work out on the putting green you will find out what grip works best for you, just be sure it is comfortable for you and not to hold the club too tight. A relaxed grip is best as you will be able to feel more how the ball strokes the ball to the hole.

Taking your stanch to the ball you have to make sure your eyes are directly above the ball with putter in a straight line from your eyes to the ball. The stroke is the simplest one as a shoulder turn away from the ball and an exact follow back through the ball. Practice this and you will know just how far back you need to bring the club for how far you want to ball to roll to the hole. You must never move your head or have your eyes follow the club back, any eye movement will throw your club off line. It is a good idea to have the logo showing up on the ball and stare at that spot as the shoulders turn the putter moves back and through and the ball will stay on line to the hole.

There are tools to put a line on your ball to show the way you want the ball to roll. I do not use this method as I depend on my judging the slope for myself and then depend on my smooth back stroke and follow through with eyes on the ball only. The practice that will help you on the putting green will pay off during your round of golf. I see many different type of putting stances, stroke and alignment that never work. I have also seen many change putters many times and even take two putters up with them on the green as she will decide after she gets to her ball just which one will work. She will use one for a long putt and then a different one for short putts.

My putter is one of my first putters and is over 50 years old. I had over the years gotten new clubs and also new putters. After taking more time working on my putting I found my old putter in my Son's garage after giving him many of my husband's old clubs. This putter is a mallet type with a copper inset. I had it cut down as it was a man's putter and re-gripped. I have been working with it for over a year and the practice is paying off. I don't make every putt but have lower my score and have fewer putts than before. I intend to stay with this routine of practice before every round of golf from the driving range to chipping and putting. It is making my golf rounds more enjoyable and sticking with one putter is advisable. Start to work on the rest of the putting routine as stance, grip and stroke and you will find your game much improved.



Related Articles
Editor's Picks Articles
Top Ten Articles
Previous Features
Site Map





Content copyright © 2022 by Letta Meinen. All rights reserved.
This content was written by Letta Meinen. If you wish to use this content in any manner, you need written permission. Contact Sandy Eggers for details.