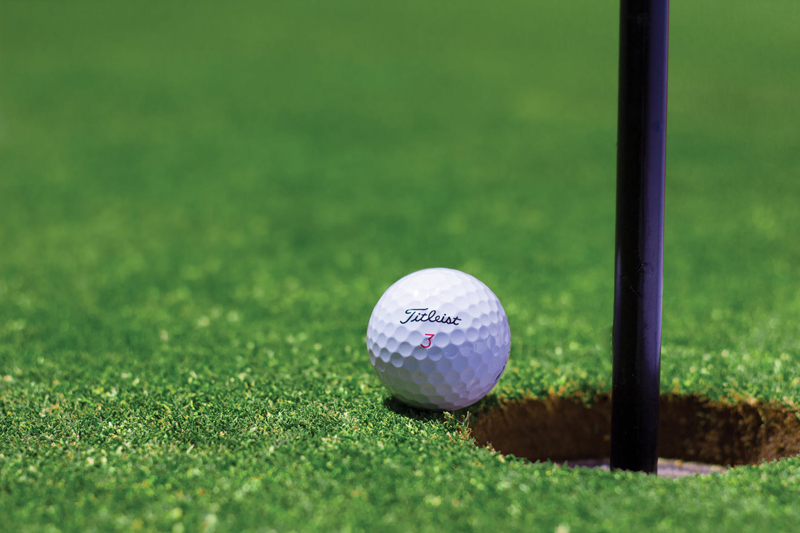 If you are in hopes of lowering your scores it is time to work on using the wedge. It is possible for you to carry at least three wedges or three clubs you use around the green. Every set has a pitching wedge, sand wedge and maybe another club such as I use the 8 iron. Some also talk about a Gap wedge, now I do not own a Gap wedge and have not use such a club. I have watched some of my friends use this type of wedge.

Around the green you will be either using a pitch shot or a chip shop and it will take much practice to control both of these types of shots. It will all depend on where your approach shot ends up around the green. You may have to pitch over a sand trap so your swing will be much different if your ball ends up off the green you will chip and let the ball roll up to the pin. Both of these types of shots take practice and if you want to lower your score spend some time around the practice green and work on these shots.

It takes skill in wedge shots and most of all a solid contact to the ball. This is where practice will help you to control the shot at different distances from the flag. The basic pitch shot you must set your weight on the left foot and center the ball in your stance. Your wrists will hinge back and through and the same distance from back to follow through. This is where you will find just how far your back swing will be to get the right distance you want to go to the flag. The more you practice these types of shots the closer you will come to the flag and results in fewer putts.

Many tips for using this formula with the wedges are using the clock such as going back to nine o'clock and follow through to three o'clock for a short wedge shot. For a medium shot your back swing will go to ten o'clock and follow through to two o'clock and the same for full wedge is from eleven to one on the clock face. One big problem with the wedge is trying to lift the ball which results in a fat shot or a smothered shot both bad results. Which wedge you use on each of these shots takes practice as pitching over the sand will take a more lofted wedge.

If your chip and run shot up to the green you could use a lower lofted club such as an 8 or 7 iron. This type of shot you will not want to hinge your wrists as it is more like a putting stroke that you want to lift the ball a short distance and let it run to the flag. It also takes practice with this type of shot as well. With this type of shot the Gap wedge is often used to make a soft chip and let the ball roll. This all depends on how far away from the flag you are on your approach. That is why I recommend spending time around the practice green to get comfortable with the different wedge shots it takes to get close to the flag and lower that score.



Related Articles
Editor's Picks Articles
Top Ten Articles
Previous Features
Site Map





Content copyright © 2022 by Letta Meinen. All rights reserved.
This content was written by Letta Meinen. If you wish to use this content in any manner, you need written permission. Contact Sandy Eggers for details.