Midseason SciFi TV Report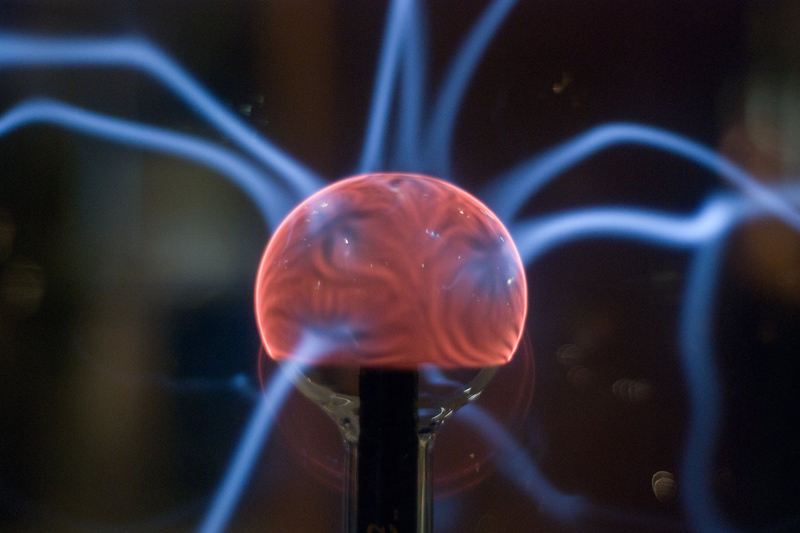 We're now fully in midseason, which means our favorite shows are finally airing new episodes. Here are the airtimes and dates of shows that might be of interest to SciFi TV fans:

ABC

Lost, returns Wednesday, January 21 at 9-11 p.m. ET (repeats Jan. 24 from 9-11 p.m. ET).

This show has 34 original hours until the final episode is slated to air in 2010. The first part of the season premiere is called "Because You Left." In it, the remaining survivors start to feel the effects of moving the island. Jack (Matthew Fox) and Ben (Michael Emerson) try to reunite the Oceanic 6 to return to the island with Locke's body in an attempt to save their former fellow castaways. The second part is called "The Lie," and covers the adventures of Hurley (Jorge Garcia) and Sayid (Naveen Andrews) after they get into trouble at the safe house while the islanders are attacked by something unknown.

Cupid, debuts Tuesday, March 24 at 10 p.m. ET

In this show, Trevor Pierce (Bobby Cannavale) claims he's been sent to Earth by Zeus to bring 100 couples together before he can return to Mt. Olympus. This, of course, lands him in a mental institution, but he's released in three months under certain conditions. He has to attend Dr. Claire McCrae's (Sarah Paulson) group therapy sessions to have his progress monitored. He lives above the Tres Equis Cantina and becomes a bartender--a perfect job for someone trying to get singles together for everlasting love. This one sounds like a modern restart of the "Cupid" series that aired on ABC in 1998 starring Jeremy Piven and Paula Marshall--even the first names of the main characters are the same. We'll see if this one fares better.

Castle, debuts Monday, March 9 at 10 p.m. ET on

The best thing this show may have going for it is the lead--Nathan Fillion, of "Firefly" fame. The plot: a bored mystery novelist named Richard Castle (Fillion) finds that a real-life copycat is staging the murder scenes from his novels. After clashing with NYPD detective Kate Becket (Stana Katic), he steps in to help find the killer--and becomes her partner in solving strange urban homicides.

ABC FAMILY

Kyle XY, returns Monday, January 12 at 9 p.m. ET

Ten new episodes air starting tonight. In the third season, Kyle (Matt Dallas) must become a man, sacrificing important relationships to do so. His bond with Amanda (Kirsten Prout) suffers when he becomes overprotective, and he's convinced Latnok did more than sedate her on prom night.

A&E

The Beast, debuts Thursday, January 15 at 10 p.m. ET

Stars Patrick Swayze as unorthodox FBI agent Charles Barker. In the first episode, he hazes his new partner Ellis Dove (Travis Fimmel) when they go undercover in their first case, infiltrating a weapons-smuggling ring. But an Internal Affairs team thinks Barker has gone rogue, and wants Dove to bring him down.

Paranormal State, returns Monday, January 19 at 10 p.m. ET

A new season of the reality series focusing on the Paranormal Research Society begins. This season will include a Pennsylvania suffering from paranormal activity in their home, a Maryland poltergeist, a Texas ghost called the "Lady Vampire" and other bizarre cases.

CBS

The Mentalist, returns Tuesday, January 6 at 9 p.m. ET

This fall 2008 show about a crime fighter with paranormal abilities is back with new episodes this month. The most recent episode, "Red John's Friends," had Patrick Jane quitting the CBI in order to prove that a convicted murderer is innocent. Next up on Jan. 13 is "Red Rum," where Jane sets a trap for the murderer of a high school boy who killed a witch's cat. The next new episode airs Jan. 27 with "Paint It Red," which has Jane looking for the culprits in the robbery of a $50 million painting.

CW

Smallville, returns Thursday, January 15 at 8 p.m. ET

"Smallville" continues its stellar eighth (and possibly last) season with "Legion," in which Brainiac has taken over Chloe (Allison Mack). Expect a lot of wrapping up in the second half of the season--finding out characters' ultimate fates and hints of Clark's (Tom Welling) future life as Superman.

Supernatural, returns Thursday, January 15 at 9 p.m. ET

"Supernatural" comes back after about two months' worth of break with the episode "Family Remains," in which Sam (Jared Padalecki) and Dean (Jensen Ackles) investigate a young female ghost in an abandoned house--and then a family moves in, which causes all kinds of problems.

The Reaper, returns Tuesday, March 17 at 9 p.m. ET

The second season of "The Reaper" finally returns, almost a year after the last episode aired. The series is about slacker Sam Oliver (Bret Harrison), who discovers his parents sold his soul to the devil and Sam now must work for the personification of evil as a bounty hunter. This season, Sam discovers he might actually be the son of the devil--and that he has siblings, none of which have his best interests in mind. Also, the demon rebellion he once collaborated with is out to get him, and to make things more difficult he starts dating the assassin who is out to get him. He must also decide how much to tell his girlfriend--and becomes hopeful when he meets someone who got out of a deal with the devil. Now that's one complicated life for one mere…uh, mortal.

FOX

24, airs 8 p.m. on Sunday, Jan 11 and Monday, Jan. 12

That's right, Jack Bauer is finally back! It's been more than a year, so we're hoping for great things. Okay, the recent TV special "Redemption" actually re-introduced the seventh season of "24," but that'll be nothing compared to the four-hour return that airs starting this weekend. In "Day 7," the CTU has been dismantled and Jack Bauer is on trial for crimes against humanity. When his former colleague Tony Almeida (Carlos Bernard) returns, things take an unexpected turn. Meanwhile, a new national security crisis is brewing in Washington D.C., so Jack is needed again. Players this season include FBI agents Janis Gold (Janeane Garofalo), Renee Walker (Annie Wersching), Larry Moss (Jeffrey Nordling) and Sean Hillinger (Rhys Coiro), along with new president of the United States Allison Taylor (Cherry Jones), Chief of Staff Ethan Kanin (Bob Gunton) and Taylor's husband Henry Taylor (Coln Feore). Word has it, the hiatus was worth it--so don't miss this TV event.

Fringe, returns 9 p.m. ET on Thursday, January 20

J.J. Abrams' latest conspiracy thriller is into the second half of the first season now--and though it had a slow start, it's starting to come into its own. It's not as hard to follow as "Lost" if you're starting in the middle, so give it a try if you haven't yet. You might like the paranormal aspects, the unfolding of the Pattern and Abrams' patented way of turning the most insignificant aspects into part of the mythology. Agent Olivia Dunham (Anna Torv), scientist Walter Bishop (John Noble) and son Peter Bishop (Joshua Jackson) continue to investigate aspects of fringe science that are occurring all over the world.

Dollhouse, debuts Friday, February 13 at 9 p.m. ET

We're looking forward to this new series, from Joss Whedon ("Firefly," "Buffy the Vampire Slayer"). Eliza Dushku stars as Echo, a member of an underground group of individuals who've all had their identities wiped clean so they can be imprinted with new personalities. The wealthy and powerful hire these "Actives: to perform duties for them. Adelle DeWitt (Olivia Williams) gives out their assignments, and after each job Echo's entire life is erased again by Topher Brink (Fran Kranz). We'll see FBI agent Paul Ballard ("Battlestar Galactica"'s Tahmoh Penikett) gets closer to the operation with the help of a Russian informant, and Echo's memories start to return to her.

Terminator: The Sarah Connor Chronicles, returns Friday, February 13 at 8 p.m. ET

After all the will-it-be, won't-it-be cancellation drama that took place in 2008 surrounding this show, we're just glad new episodes are happening at all. Some say the show developed its potential in the second season; others are unhappy at some of the way the characters are developing. Here's what we think we know: John Conner (Thomas Dekker) will be meeting his father, Riley (Leven Rambin) may not be dead, a major character may die, and the final nine episodes may be more serialized (no more Terminator of the Week episodes). Sounds good to us!

Lie to Me, debuts Wednesday January 21 at 9 p.m. ET

This new drama comes from the producers of "24." Tim Roth plays Dr. Cal Lightman, a deception expert who uses facial expressions and body language to discover if a person is lying and why. He leads a team at The Lightman Group who assist law enforcers with difficult cases. Dr. Gillian Foster (Kelli Williams) is his partner, Eli Loker (Brendan Hines) is his lead researcher and Ria Torres (Monica Raymund) is the newest member of his agency, with an untrained natural ability to read people.

NBC

Chuck, returns Monday, February 2 at 8 p.m. ET

All we know about this upcoming episode, which airs the day after Super Bowl Sunday, is that it's in 3-D. SoBe Lifewater brand is distributing the 3-D glasses through SoBe's retail displays starting this month as part of a Super Bowl commercial event, and they will be free. If you can't find a display near you, call 1-800-646-2904 to get your pair.

Heroes, returns Monday, February 2 at 9 p.m. ET

The start of Volume 4, "Fugitives," takes place tonight. Nathan Petrelli (Adrian Pasdar) begins his campaign to capture people with special abilities and put them in a place where they can't harm the general population. The Hunter is tasked with hunting down our heroes.

Medium, returns Monday, February 2 at 10 p.m. ET

The fifth season of the series starring Patricia Arquette as a mother of three who can talk to dead people, read people's thoughts and see the future through her dreams.

Kings, debuts Thursday, March 19, Time TBA

From Michael Green of "Heroes," this new drama is a contemporary version of the David and Goliath tale. It focuses on the kingdom of Gilboa, whose king is Silas Benjamin (Ian McShane), and tensions between a neighboring nation called Gath. A young soldier (David Shepard) crosses enemy lines to save some prisoners of war--and one of them turns out to be the king's son Jack (Sebastian Stan). Sound intriguing? We think so too.

SCIFI

Battlestar Galactica, returns Friday, January 16 at 10 p.m. ET

The last episodes of "Battlestar Galactica" finally air during this 10-week run. The series finale will take place on March 20. The series picks up from June 2008, when the Colonial fleet and their Cylon allies arrived at Earth only to discover it was not what they expected. We'll find out the identity of the final Cylon, the destiny of Starbuck and the ultimate conclusion of the series, so don't miss out.

Meanwhile, on Jan. 16-18 a huge props auction will take place, with thousands of items from "Battlestar Galactica" to be offered--including full-size ships, Adama's desk, costumes (including Tricia Helfer's red dress) and more. The event takes place at the Pasadena Convention Center in California (with live panels of actors kicking off the first day); people who can't travel there can bid electronically through www.battlestarprops.com. Starting Jan. 20, 200 new items will be offered online. Then, starting Jan. 23 and every week after that during the run of the show, new props will be auctioned off, and will feature items that appeared in those episodes. New props will be offered each week online during the run of the show, starting Jan. 20.

















You Should Also Read:
NBC
FOX
Battlestar Galactica Props & Costumes Auction


Related Articles
Editor's Picks Articles
Top Ten Articles
Previous Features
Site Map





Content copyright © 2023 by Helen Angela Lee. All rights reserved.
This content was written by Helen Angela Lee. If you wish to use this content in any manner, you need written permission. Contact Helen Angela Lee for details.