Football & Beer - Divisional Playoffs 2009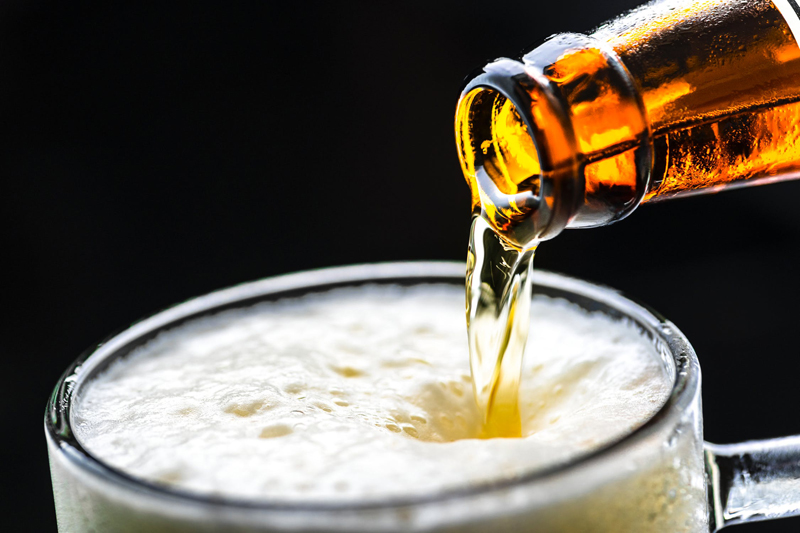 Now that the holidays are over, the world of brawn and power grasps our attention. Although we girls may roll our eyes at the very mention of Super Bowl Divisional Playoffs and Conference Championships, those tight buns and broad shoulders are hard for a woman to resist. Our outward dislike of being forced to watch the game is enough to subdue any pangs of jealousy our men would normally experience, had they thought we might actually enjoy the view.

At least four teams in the Divisional Playoffs have been underdogs in the season ending in early 2009, moving up from behind into the winner's circle - the Ravens with their rookie quarterback, the Cardinals winning a wild card round against the Falcons, the Eagles in place because the Bears fell in the heat of Houston, and the Chargers, propelled forward when the Broncos lost their steam. Some might think there are better teams, but desire is the great motivator that creates champions.

Beer cellars across the country come alive at the very idea of these seasonal championships. This is a time for action…time to match the greatest in beer with the greatest in talent. Why settle for a watery wussy beer when there are fresh cask ales to titillate the palate, and bottle conditioned Imperial Stouts to warm the soul? Great beer parallels great talent, so let us not be shy about our selections.

Divisional Playoffs – Tennessee Titans vs. Baltimore Ravens


In Greek mythology, the Titans are a race of giant deities who come head-to-head with the Olympian gods. Of great strength and robust character, they mirror the headstrong attitude of the Tennessee Titans, as do the beers named in their honor.

Titan Ale – Watch City Brewing Company, Waltham, Massachusetts, USA – Americcan Brown Ale – 5.9% ABV – toasted malt, citrus, nuttiness

Titan IPA – Great Divide Brewing Company, Denver, Colorado, USA – American IPA – 6.8% ABV – malty sweetness, pine, citrusy grapefruit, and resin

Titan Porter – Fratello's & Fox River Brewery, Oshkosh, Wisconsin, USA – American Porter – roasted coffee, chocolate, nuttiness, and light, burnt maltiness

Titan Triple Belgian – Rocky River Brewing Company, Rocky River, Ohio – Tripel – 7.1% ABV – light fruit, citrus, candi sugar, fresh baked bread, with soothing warmth painting the throat


Raven fans understand the call of this lustrous black flyer, harsh and assertive in its greedy hunger. Wild and fierce, with a voracious appetite, it serves as a grand mascot for a team hungry for the championship. What better way to celebrate than to quench such thirst with a malty dark beer?

Bran Raven – Birrificio Montegioco, Montegioco, Italy – English Porter – 8.5% ABV – sweet malt, dark fruit, nuttiness and a touch of anise

Raven Maniac Stout – Prescott Brewing Company, Prescott, Arizona, USA – Russian Imperial Stout - coffee, black chocolate, warming alcohol and a dry finish

Raven Mad Imperial Porter – BridgePort Brewing Company, Portland, Oregon, USA – American Porter – 7.8% ABV – Dark fruit, roasted malt, vanilla, bourbon

Rock Creek Black Raven Porter – Chesapeake Bay Brewing Company, Raleigh, North Carolina, USA – American Porter – 4.5% ABV – bittersweet chocolate, imported coffee, raisins, and smoke with firm assertiveness

Von Raven Birra Scura – Mecklenburgische Brauerei Lübz GmbH, Lübz, Germany – Schwarzbier – 5.3% ABV – malty, dark toasted bread with snappy, short bitterness

Divisional Playoffs – Arizona Cardinals vs. Carolina Panthers


The Cardinal, a garishly red bird with a reputation for extreme heartiness, stands strong and astute in its level of importance. So admired is this dignified flyer, that officials in high office often take its title to accent elevated positions of power. This strength is reflected in the Arizona team that is as powerful as the beers that parallel its magnificence.

Surly Bird De Proef Flemish Primitive Wild Ale – De Proefbrouwerij, Lochristi-Hijfte, Belgium – Belgian Strong Pale Ale – 9% ABV – apple and banana fruitiness, barnyard funk, and floral earthiness

Big Red Imperial Red – Southern Tier Brewing Company, Lakewood, New York, USA – American Amber.Red Ale – 9.5% ABV – Fresh bread, brown sugar, wood, earth, and spicy resinous hoppiness

Red Wing Red Ale – Rohrbach Brewing Company, Rochester, New York, USA – American Amber/Red Ale – Roasty, caramel maltiness, balanced by aromatic hops

Red Bird Mild – Broad Ripple Brewpub, Indianapolis, Indiana, USA – English Dark Mild – malt, toffee, and gentle bitterness with light body


Larger and fiercer than the average leopard, the Panther stalks its prey and pounces hard, with great accuracy. As the Carolina Panthers descend on their prey, their namesake beers keep tally in variety and kind.

Panther Ale – Millrose Restaurant & Brewing Company, South Barrington, Illinois, USA – American Amber/Red Ale – pale, bready maltiness with soft, elegant bitterness to balance

Panther Ginseng Stout – PT Bali Hai Brewery Indonesia, Bekasi, Indonesia – English Stout – 5% ABV – roasted barley, chocolate, upfront sweetness, with firm bitterness in the finish

Black Panther Imperial Stout – Golden Valley Brewery & Pub, McMinnville, Oregon, USA – American Double/Impwerial Stout – 8.7% ABV – chocolate espresso with French oak vanilla profile and a touch of sherry

Panther Pils – Hereford & Hops Restaurant and Brewpub, Cranberry Township, Pennsylvania, USA – German Pilsener – clean and aromatic light biscuit, balanced by spicy Saaz bitterness

Divisional Playoffs – Pittsburgh Steelers vs. San Diego Chargers


Great hardness, strength and toughness loom high as the foundation of the Pittsburgh Steelers, tough as the iron and alloys from which its steely massiveness is comprised. Resistant to weather, sparks spit from the heat in which it revels. A massive profile deserves a beer of equal breadth.

Pig Iron Porter – Iron Hill Restaurant & Brewery, West Chester, Pennsylvania, USA – American Porter – 5.4% ABV – bittersweet chocolate, roasted caramel, roasted barley, quenchy fruit, and bitterness

Iron Horse Belgian Black – Iron Horse Brewery, Ellensburg, Pennsylvania, USA – Belgian Dark Ale – maltiness, cherries, and dark fruits, with spiciness and a velvety feel

Hog's Breath Beer – Pittsburgh Brewing Company, Pittsburgh, Pennsylvania, USA – Vienna Lager – toasty, biscuit, with sweet malt and feathers of bitterness

Sheffield Steelers – Bradfield Brewery, Sheffield, England, UK – English Bitter – 4.5% ABV – citrus fruitiness, yeasty, graininess, with light grass and solid bitterness


The Charger's reputation stands firm in history, whether as a sturdy horse ridden into battle or as the life-giving jolt of collected electricity. Surging forward, there is no stopping this cache of endurance. Constant and bullish, it shoves with abandon to get the job done. Only a potent beer can stand up to this intensity.

Dark Charger – The Ship Inn, Milford, New Jersey, USA – English Brown Ale – roasty, caramelly, slightly burnt, with shadows of hazelnuts and pecans in a velvety, dry ending

Big Head San Diego Style Ale – Bell's Brewery, Inc., Kalamazoo, Michigan, USA – American Double/Imperial IPA – 11% ABV – Grapefruit and pine, balanced by caramel sweetness and smooth silkiness on the tongue

Headwrecker – San Diego Brewing Company, San Diego, California, USA – American Strong Ale – 9.10% ABV – caramel maltiness, earthy, pine forest character, with heat that accompanies a memorable finish

Dubbel Fantasy – San Diego Brewing Company, San Diego, California, USA – Dubbel – 7% ABV – dark fruit, toasted caramel, candi sugar and warming alcohol at the apex.

Divisional Playoffs – Philadelphia Eagles vs. New York Giants


The Eagle, a bird of prey belonging to the falcon family, has long been known as a large, swift, flesh-eater with sharp vision, piercing talons, and unyielding tenacity. Like the bird it is named after, the Philadelphia Eagles stand as the emblem of force on the field of play, and deserve beer that reflect such voracity.

Bird of Prey IPA – Flying Bison Brewing Company, Buffalo, New York, USA – English IPA – Caramel, fresh baked bread and yeastiness with fruitiness and bitter resin in a long finish

Bald Eagle Bock – Snake River Brewing Company & Brewpub, Jackson, Wyming, USA – Doppelbock – 8% ABV – robust maltiness with assertive bitterness in the back of the throat

Eagle ESB – Pagosa Brewing Company, Pagosa Springs, Colorado, USA – Extra Special Bitter – toasty and fruity with a satiating, bitter bite

Old Eagle Wheat Wine – John Harvard's Brew House, Cambridge, Massachusetts, USA – Wheatwine – 8.7% ABV – citrusy tropical fruit, with rich syrupy carbonation

Bald Eagle Brown – R. J. Rockers Brewing Company, Spartanburg, South Carolina, USA – English Brown Ale – Chocolate, brown sugar and nuttiness, with drying bitterness


The earliest tales of a super race pivoted on hulking, sagacious giants who warred with the gods of Greece and Rome. These beings were of high intellect, crafty, and uncompromising. As stalwart beings, their stories endured throughout the anthropological roots of history and live with us in our own heroes. The New York Giants are behemoths in their own right, capitalized by the beer that reflects their power.

The Giant – Fredericksburg Brewing Company, Fredericksburg, Texas, USA – American Double/ Imperial Stout – Roasty and malty, beefy and complex

Giant – White Horse Brewing Company Limited, Stanford-in-the-Vale Oxfordshire, England, UK – English Bitter – 4.3% ABV – Bready, nutty and sessionable

Golden Giant – Eldos Grill & Brewery, San Francisco, California, USA – Belgian Style Pale Ale, 9.10% ABV – fruity and tart, chewy and sizzling

Barrel Aged Behemoth – Three Floyds Brewing Company, Munster, Indiana, USA – American Barleywine – 12.5% ABV – Lush, hoppy, sweet, and throat-warming

So, where did I lay my money? Personally, I like to place my bets on the helmets with the best graphics.

Cheers!
You Should Also Read:
Football & Beer Mini-Camp at Sprecher Brewing
A Super Bowl Message to All Women from The Beer Fox
In Pursuit of Ale Women's Club of Philadelphia


Related Articles
Editor's Picks Articles
Top Ten Articles
Previous Features
Site Map





Content copyright © 2023 by Carolyn Smagalski. All rights reserved.
This content was written by Carolyn Smagalski. If you wish to use this content in any manner, you need written permission. Contact Carolyn Smagalski for details.