A Super Bowl Message to All Women from The Beer Fox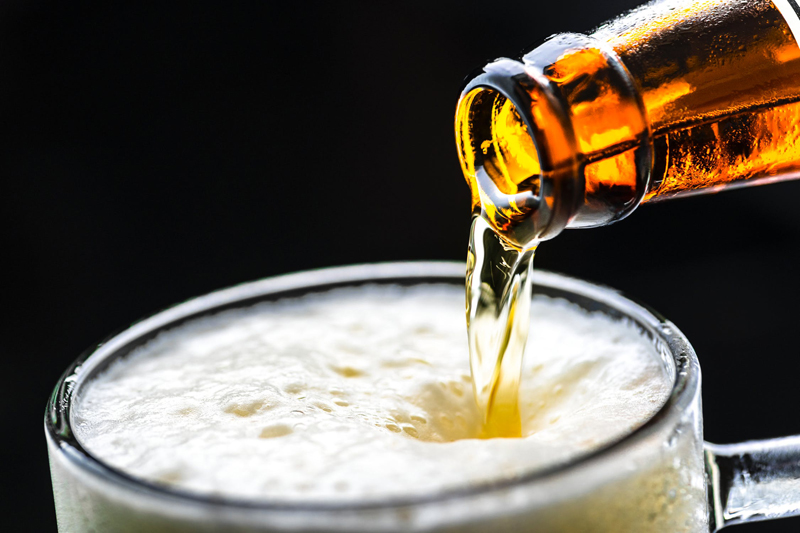 A Super Bowl Message to All Women:

OK, Girls…

"Fox," here!

Super Bowl is upon us, and I want to let you in on a little secret…

Enjoy the game! Drink beer out of your high-heeled sneakers, and check out the action in those tight little pants! Even if you don't care who wins, pick a team and cheer them on for all you're worth! The adrenaline that results from the effort will carry on into the evening, and you will have the most memorable Super-Bowl-after-the-Super-Bowl in history!

You may want to prepare with some "Delicate Pairings of Beer and Cheese, Sugar Mama Pecans, or Black Warrior Meatballs," or settle in with the spicy complexity of La Fin du Monde Triple Fermented Golden Ale from Unibroue in Chambly, Quebec. If you are new to the art of enjoying beer, you may prefer Transatlantique Kriek from New Belgium Brewing Company in Fort Collins, Colorado, a cherry lambic that sparkles with clear mahogany lights. The undertones of malt are enhanced by an up-front tartness of cherry, all the while, eliciting a creamy texture.

If you are a lady who enjoys the grandeur associated with sparkling wines, a champagne-type bottle of Rare Vos, brewed by Brewery Ommegang in Cooperstown, New York may carry the intensity you desire.

…or, you may want a Bud Light!

Anheuser Busch has certainly dominated the Super Bowl "Beer Scene," from Spuds MacKenzie in 1987 through the 1995 debut of the Bud – Weis – Er Frogs, the 1997 bitter Bud Lizards, and the Dreaming Donkey in 2004. What a cast of characters! Who wouldn't want a Bud Light?

Anheuser Busch has worked hard to associate their name with good, every-day beer for the American beer lover. The famous Clydesdales are a symbol of this enduring spirit!

Prohibition was a difficult time for many Americans, from the establishment owners who made their living by brewing beer, to the many folks who enjoyed the end product. My mother recalls sneaking down into the basement as a child, filled with fascination over her parents' elaborate brewing paraphanalia, during those dry days. When the freedom of brewing was finally released once again in 1933, the Budweiser Clydesdales eight-horse hitch-and-wagon took the first case of post-prohibition beer along Pennsylvania Avenue to President Roosevelt. What a story in the tradition of beer!

Women want to savor every drop of beer, and enjoy every newly-rolled-out beer commercial, as much as our counterparts do! The beer industry is screaming for our attention – they have finally figured out that we constitute the other half of the adult masses, and we have taste-buds too!

Maybe we will get a real treat this year... perhaps Bud will design an "award-winning" commercial just for us. One that really touches our heart and our psyche.

This Bud's for you, Girlfriend! Have a Super Bowl kind of day!

Cheers!
 
You Should Also Read:
Delicate Pairings of Beer and Cheese
Beer Lovers' Cookery - Sugar Mama Pecans
Beer Cookery : Party Food - Black Warrior Meatballs


Editor's Picks Articles
Top Ten Articles
Previous Features
Site Map





Content copyright © 2022 by Carolyn Smagalski. All rights reserved.
This content was written by Carolyn Smagalski. If you wish to use this content in any manner, you need written permission. Contact Carolyn Smagalski for details.