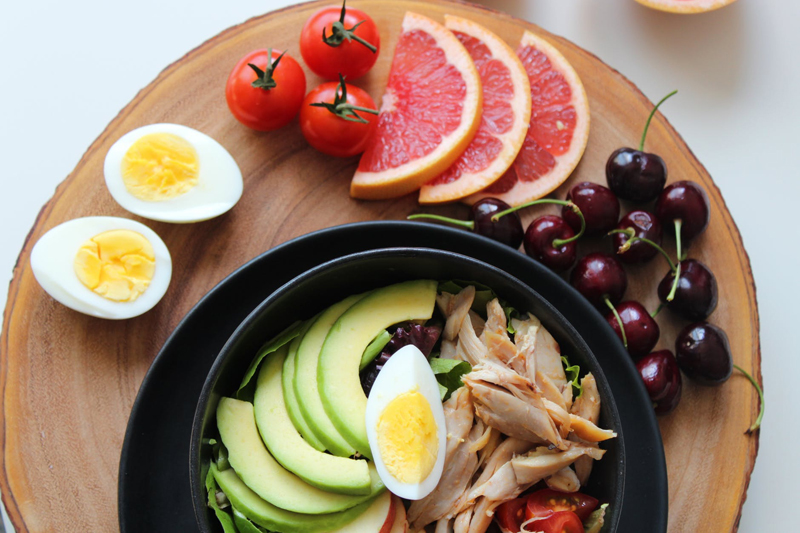 Sometimes people wonder if a given food is bad or good for a healthy eating plan. The key is to remember that no food is intrinsically "bad" or "good". All food is food - and you need to balance your intake based on your activity and your nutritional needs.
First, keep in mind a key concept of all weight loss, on any diet plan. For any weight loss, you need to ingest LESS energy than your body needs for the given day. You need your body to turn to your fat reserves to "make up the difference". This is the only way your body burns fat, is if it needs that energy stored in the fat cells for its daily activities.
So, on to
what
you choose to ingest on a given day.
Let's take for example white bread. You could say that white bread is far less nutritionally complete than wheat bread. White bread and wheat bread are both less great, nutritionally, than a whole wheat wrap. So if you were in a stage of your life where you wanted to
lose
weight, you were not very active, and you really wanted to eat a "sandwich type thing", you should make it with a whole wheat / high grain wrap. You should not make it with white bread. The white bread would fill you with a lot of calories / carbs unnecessarily. Your aim when losing weight is to minimize the "junk calories" you ingest so that your body is forced to burn those fat cells.
But let's say you are on maintenance now and at an ideal weight. You aren't trying to lose weight any more. This means that the number of carbs / calories you can eat every day is
higher
than before, because now your aim is no longer to burn your fat cells. You want to eat all the calories your body needs to burn for a given day. Since your total intake is higher, you now have spare room to make some decisions. Instead of eating that whole wheat wrap you could instead eat the whole wheat / high fiber bread if you find it more tasty. You of course shouldn't choose the "less nutritious" food just because it's there! It should be a conscious decision to please your taste buds.
We are all humans. We get enjoyment out of food. That enjoyment means more relaxation, less stress hormones, a healthier body. You literally have better health if you are happy. That include eating foods you enjoy.
So everything about eating is a balancing act. When losing weight you make "compromises" to choose foods you at least sort of like which are full of nutrition and not full of junk calories. As you reach your ideal weight you can include more foods that have SOME junk calories because the total calories / carbs are still what your body can process in a given day.
Note that you should always eat nutritious food! Your body needs nutrition to work well. I would never advocate eating high-sugar candy for example. There are always more healthy alternatives to that which your tongue will enjoy just as well. But if you absolutely crave a white bread grilled cheese sandwich, and you haven't finished weaning yourself off of white bread and onto more healthy high fiber bread, then in the grand scheme of things that is a "less healthy but still reasonable" food choice. If you're at a stage where the total intake for the day will not cause you to gain weight, then you're all set.
Lisa Shea's Library of Low Carb Books


Related Articles
Editor's Picks Articles
Top Ten Articles
Previous Features
Site Map



Follow @LisaLowCarb
Tweet





Content copyright © 2023 by Lisa Shea. All rights reserved.
This content was written by Lisa Shea. If you wish to use this content in any manner, you need written permission. Contact Lisa Shea for details.