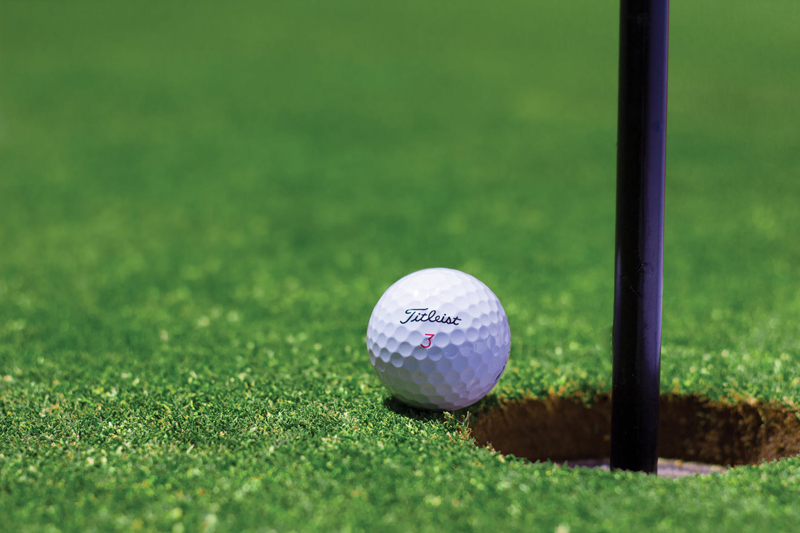 For most part the fairway woods are not used as much as other clubs but are just as important. On long par five holes you are sure to use the #3 and the #5 as well. These seem to be the most used fairway woods in ones bag. It does not seem necessary to carry more than those two fairway clubs. With the new hybrids these clubs come into play more often than the fairway woods.

I did have a #9 wood and found I was not using that club so decided to just put it away as my hybrids were used most often, so no need to carry it around. I may not use the #3 fairway wood more than four or five times during my 18 holes. Depending on if my drives are getting off the tee like they should be and on the par five holes I will use it to get a better shot to the green. We have one long par five hole with trees lining both sides of the fairway and it may take a driver and two #3 wood shots to get a good shot with a wedge over a ravine to the green. Very tough hole and if you get into the trees you just know your score will be a 8 or 9 or even higher if you get crazy and try a shot that you know you are not capable of pulling off. Sometimes our better judgment goes haywire when we think of our score than just making the correct shot.

I use my fairway #5 much more than the #3 as it is easier to use and I am certain that I can make a clean shot as some times the #3 is harder to use. The loft on the #3 club is not that good so getting the ball in the air for a clean shot takes concentration. I use my #3 hybrid as I know that shot will go straight and the light weight club is easy to handle. I like the #5 fairway wood so will use it if I feel the ball is lying in a more difficult position. One has to use your good sense and not try to manipulate a shot you cannot handle. Using the fairway woods takes practice on the driving range. Pick out some targets on the range and try to get your ball as close to that area as this will help you make better judgment when on the course.

I use Callaway Great Big Bertha II clubs and have had them for six years. Since I am getting older I feel I should be measured for new clubs. Doing a swing analysis would tell me what clubs for weight plus loft I should be using. I do work out on the driving range before I play 18 holes and also chip and putt but I am thinking there are certain clubs I would do better with if I have a swing analysis.

Keeping your clubs in good condition is a must but your body attitude and strength do change with time so a good analysis will be a good thing. If golfing is your top exercise routine then keeping good equipment is also a plus. Since golfing and walking are my only exercise and I love the game of golf. I am trying to prove to myself that this analysis would be worth the time and expense. At my age of 83 this will defiantly be the last set of golf clubs I will buy. Those are the famous last works to any golfer.



Related Articles
Editor's Picks Articles
Top Ten Articles
Previous Features
Site Map





Content copyright © 2022 by Letta Meinen. All rights reserved.
This content was written by Letta Meinen. If you wish to use this content in any manner, you need written permission. Contact Sandy Eggers for details.