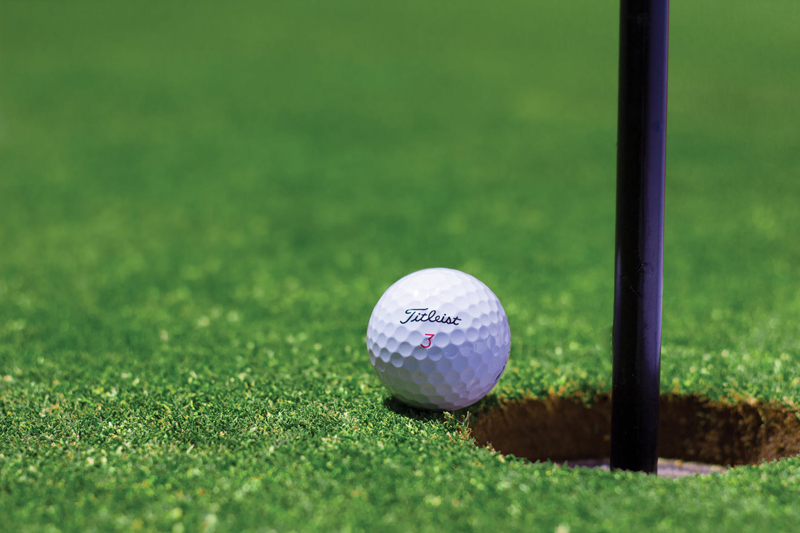 I finally had this done after talking and writing about it for so long. It was a great experience. This swing analysis was given by Shane McCarty of GOLF Etc. in Fort Worth, Texas. Shane has a franchise with GOLF Etc. these golf shops are scatter around America. Check out their web site at www.golfetc.com and you will find a location near you if you are interested in getting a swing analysis.
My son Russ in Fort Worth has had this done after an Airline lost a new set of clubs, bag, shoes, jackets, everything on one of his golfing trips. He went to Shane at GOLF Etc, for a swing analysis to get properly fitted to new clubs. He was very satisfied and that is why I thought it was about time I had this done after recommending it on this web site. I needed to find out for myself just what a swing analysis is all about and let all of you golfers know how this really works.
My appointment was at 2:00 p.m. and after meeting Shane he explained just what we would be doing. He told me that this is the latest technology to provide club fitting and swing evaluation. The idea is to fit clubs to your swing and not to try to adjust your swing to your clubs. Everybody has a different swing so in this evaluation you will be hitting balls from several different brands of clubs making adjustments from degree of loft that fits your club head speed. Shane measured my height, length from hands to floor also size of my hands. This gave him an idea of what length of club I should use.
GOLF Etc. was founded in 1992 as a fast growing franchise with many stores opening each year. The business not only does the swing analysis but they offer all golfers with club fitting, professional repairs, equipment, bags, footwear, balls and any things related to golf. Their theme is "We Fit Your Game" as with the latest technology they make sure you play with the right equipment for your game. Shane McCarty has owned his business for six years.
Shane suggested I warm up with a seven iron and then we would get started. The area where this would take place was a square area with a hitting mat and a large net where you would be hitting a marked ball. The technology system was a black box aimed at where the ball was laying and would photograph the club hitting the ball. On a screen it would show how far the ball was hit, how high it went and if it was off line. Mine were most often off line as that was a fault of my swing. On another screen it shows the club at exact time the ball was hit, its rotation also give you evaluation on how your club moves the ball. The whole process was very fascinating.
I was given many different clubs to use, we started with the seven iron and he asked many questions as to which clubs I used the most. Shane asked questions about our golf course how far I hit most of my clubs. After working with the irons, we went to the driver and he continued to asked questions and gave me different drivers to use. He said that I was hitting the balls too high so he lowered the tee and looked at the loft of my diver. He suggested I move up on the ball to get a lower arc on the ball with more roll. We then worked with the fairway woods and my hybrids.
After an hour and forty five minutes he was ready to give me recommendation as to which clubs would work for me. It ended up they were all Callaway which is what I have been using for the past six years. These are newer Big Bertha versions and he suggested the new irons from Callaway which have combined the hybrid look to the irons. I had tried the #6 and loved the way it felt and I hit it well. He recommended that I stay with the #5, #6, #7, #8, #9, PW and SW irons. For my Fairway Woods he recommended the #5 and #7 plus the Driver. He said these ten clubs should be all I would need on the Mill Creek Golf course I play. He suggested that a #3 fairway wood was not necessary as they usually are harder to hit and these two fairway clubs should work fine for me.
I was able to order these clubs through Shane and he would have them sent to me. When paying for these clubs I asked if he needed to add the time spent on the analysis and he said that went with buying the club. I am sure he has a price if all you want is to go through the swing analysis. This was a wonderful experience and Shane was so helpful and just reloaded another ball if I hit a bad shot. After all that time I hit balls many were not perfect. Shane gave me the computer print out of most of the balls I hit so know my club head speed is not as good as I thought it was. I need to work on direction and alignment as most of my balls flew to the right.
I would recommend any man or women to go through this exercise of getting your swing analysis and club recommendation. Shane was very helpful, check out his web site at www.cowtowngolf.com. He grew up just south of Fort Worth in Burleson, Texas and graduated from the University of Colorado, he is married with three children. I do recommend you check out GOLF Etc in your area and find out if the clubs you are using are right for your game.
You Should Also Read:
GOLF Etc.
Shane's golf shop


Related Articles
Editor's Picks Articles
Top Ten Articles
Previous Features
Site Map





Content copyright © 2022 by Letta Meinen. All rights reserved.
This content was written by Letta Meinen. If you wish to use this content in any manner, you need written permission. Contact Sandy Eggers for details.