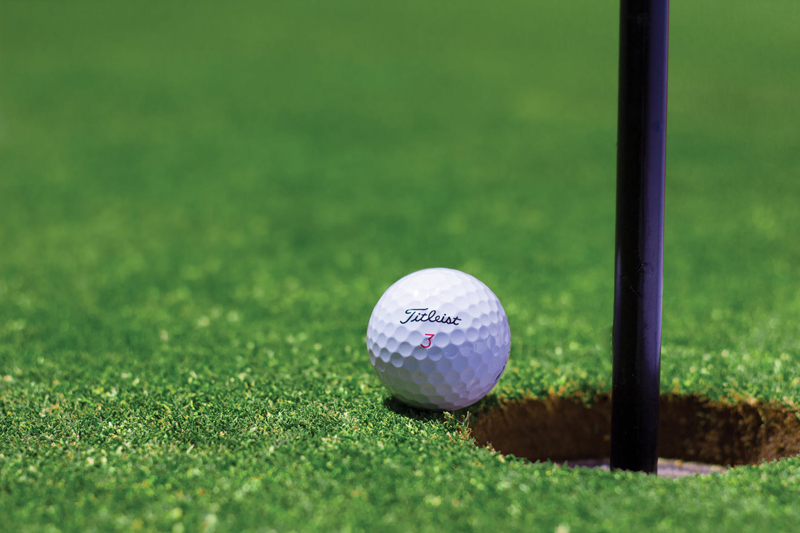 In every Golf Digest Magazine you will find many golf articles, suggestions, demonstrations and the February issue is full of all these things. Starting with the ever present instructions from the Pro's after you pass all the advertising. I did stop to read notes from the Editor's letter talking about Barack Obama playing golf. This was quite interesting as three golf instructors analyzed a video of Obama's golf swing while playing golf in Hawaii. All three agreed he is a pretty good athlete but they found much wrong in his swing and proceeded to suggest many changes. It was an interesting take on the tips for our new Leader of the Free World.

The Lesson tips from the Pro's finally start on page 31 including Stewart Cink, Tiger Woods, Annika Sorenstam, David Leadbetter, Tom Watson and Jim Mclean. These tips go from using the driver, power in the irons, uphill shots and pitching accuracy and how to release your shots. All of these suggestions will help you in your golf game so pay attention and read through how they can help your game.

Sometimes all the advertising turns me off but I understand it is important to magazines as they cannot publish with subscriptions alone. It just gets frustrating to leaf through until something of interests hits your eye. Since many golfers who live up north may fine the section of getting and keeping your swing with the proper exercise during the winter months may prove beneficial to your game this coming summer. Several pages are given with pictures showing the exercise and how it will help your swing.

Yes there is a full article on Barack Obama and his golf game and what was suggested that his wife Michelle thought he should take up another sport that was not so injury prone as basketball and should try golf. Obama took her advice and has started to play golf and finds he enjoys the outings with his friends. As his friends say he was not the best golfer but was dedicated to improving and they say he counts every stroke. This was an interesting article and well written.

Another article I found interesting was how the economy may affect the business of golf tournaments. Businesses may not have the big money to sponsor these tournaments but for the past years they have been using sports to sell their products. When you think about how many corporations have bought ball parks, football stadiums and basketball arena adding their name to a golf tournament was profitable. In the years ahead they may all change. There was a section in this article about the earnings of the top players and they featured Tiger Woods with his 7 million earnings. It states that if he stays healthy and keeps winning he could reach 1 billion by the end of 2009. Amazing but the economy may have something to say about that.

Since the Golf Digest issue was suppose to be on equipment the magazine finally gets to covering equipment technology and how it has improve golf clubs on page 101. This is where I would suggest that you take a swing analysis to see just what clubs would work for your swing. Since I just completed the swing analysis I would recommend every golfer to have this done. At my age of 83 I wish I would have done this much sooner but then I remembered this new technology has recently been developed. The article in Golf Digest covers this new technology called the Hot List 2009. The full section covers all brands of golf clubs with a summery of their use and how they reacted to hitting the golf ball. You will find lots of information in this section about the most popular golf clubs on the market. Check out the February issue of Golf Digest it will improve your game.

You Should Also Read:
golf magazine


Related Articles
Editor's Picks Articles
Top Ten Articles
Previous Features
Site Map





Content copyright © 2019 by Letta Meinen. All rights reserved.
This content was written by Letta Meinen. If you wish to use this content in any manner, you need written permission. Contact Sandy Eggers for details.