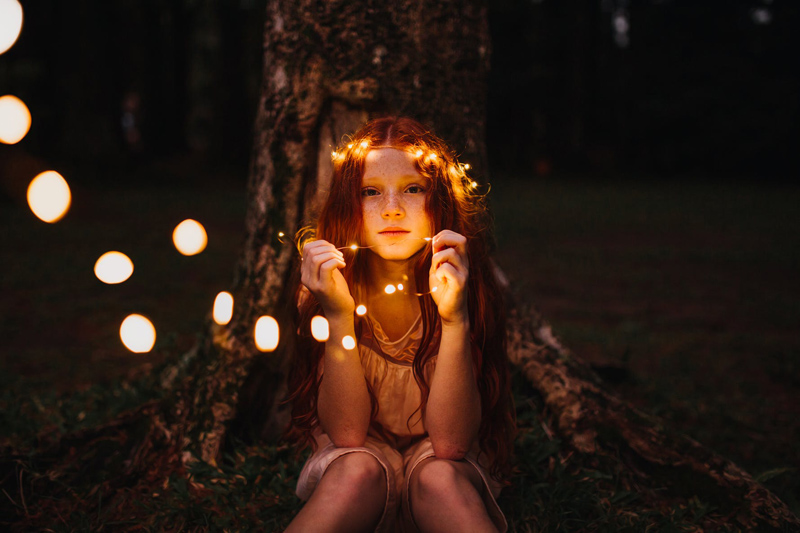 Coraline, the first animated stop-motion horror fantasy film shot in stereoscopic 3D, is based on Neil Gaiman's beloved best-selling children's classic of the same name. Directed by Henry Selic, he also directed The Nightmare Before Christmas and James and the Giant Peach. For three years, LAIKA, a dynamic community of filmmakers, designers, and animators guided by a legacy of 30 years of animation history and fueled by the vision of its owner, Nike Co-Founder Phil Knight, the world's oddest and most talented animators, artisans, and puppet fabricators have been hand-making its first animated feature film. Coraline is not just a fairy-tale, but a nightmare steeped in classic storytelling, craftsmanship, and the old-fashioned art of moviemaking magic.

In Coraline, an 11-year old girl named Coraline Jones and her parents have recently relocated to Oregon from Michigan. While bored, but needing to pass the time away, Coraline explores her new, but old house. During her exploration, she walks through a secret door in her new home and ventures into an eerie passageway and emerges into an alternative version of her life - a better version, wonderful and thrilling, and less dull. In this world, Coraline finds a new version of her real mother (Teri Hatcher) and father (John Hodgman), her off-kilter neighbors, Miss Forcible (Dawn French), Miss Spink (Jennifer Saunders) and Mr Bobinsky (Ian MacShane), and the Cat (Keith David). But when this wondrously off-kilter, fantastical adventure begins to unravel and turns dangerous and her "Other" parents try to keep her forever, Coraline must count on her resourcefulness, determination, and bravery to get her back home.

Coraline, voiced by Dakota Fanning, is often irritated by rain, crazy grownups, and not being taken seriously because of her young age and quiet demeanor. But, perhaps her biggest pet peeve is that everyone, instead her parents and the mice, mistakes her name for Caroline.

Coraline's Mother/Other Mother, voiced by Teri Hatcher, is Mel Jones. She works at her house, constantly on the computer. And, though she's always busy, she loves and cares about Coraline. Mel alternate self, the Other Mother, is the creator of the other world. As the adventure unravels, the Other Mother transform from an abstractly peachy version of Coraline's real mother into a gangly, wretched form to reflect spider-like qualities.

Coraline's Father/Other Father, voiced by John Hodgman, is Charlie Jones. And, like her mom, he also works at his house on the computer which he spends most of his time on. He, too, cares about Coraline very much, and tries to act "cool". The Other Father is a singing man created by the Other Mother, whom he fears greatly.

The Cat, a black cat voiced by Keith David, is from Coraline's world and acts as a mentor to Coraline, guiding her through her journey.

Mr. Bobinsky, voiced by Ian MacShane, is the film version of Mr. Bobo from the book. One of Coraline's neighbors, his is a blue-skinned Russian giant who once trained in the circus and lives on a steady diet of beets. However, in the other world, he is the ring master for a circus of rats.

Miss Forcible and Miss Spink, voiced by Dawn French and Jennifer Saunders, respectively, are a pair of aging British actresses, who own several stuffed Scottie dogs, talk in theater jargon and their time as actresses. When they do a tea leaf reading with Coraline, it is then that they realize that she is in danger. In the other world, their stuffed Scottie dogs are alive and behave like humans.

Wybie Lovat, voiced by Robert Bailey Jr, is an unique character created by Henry Selick for the film. This character was created to prevent Coraline from walking around and talking to herself throughout the film as she does in the book. In the real world, Wybie is a chatty, annoying neighbor kid who carries a mask with a three piece turret lens that he wears outside. In the other world, Wybie's counterpart is the most helpful person to Coraline. However, later on in the film, when Coraline goes into the other world, the person transforms into someone who wears the mask and rides around on a motorcycle.

You Should Also Read:
Coraline - Official Site
Neil Gaiman - Author Site
Coraline - Film In Focus


Related Articles
Editor's Picks Articles
Top Ten Articles
Previous Features
Site Map





Content copyright © 2022 by Cathy Spearmon. All rights reserved.
This content was written by Cathy Spearmon. If you wish to use this content in any manner, you need written permission. Contact Cathy Spearmon for details.