A Nightmare on Elm Street re-make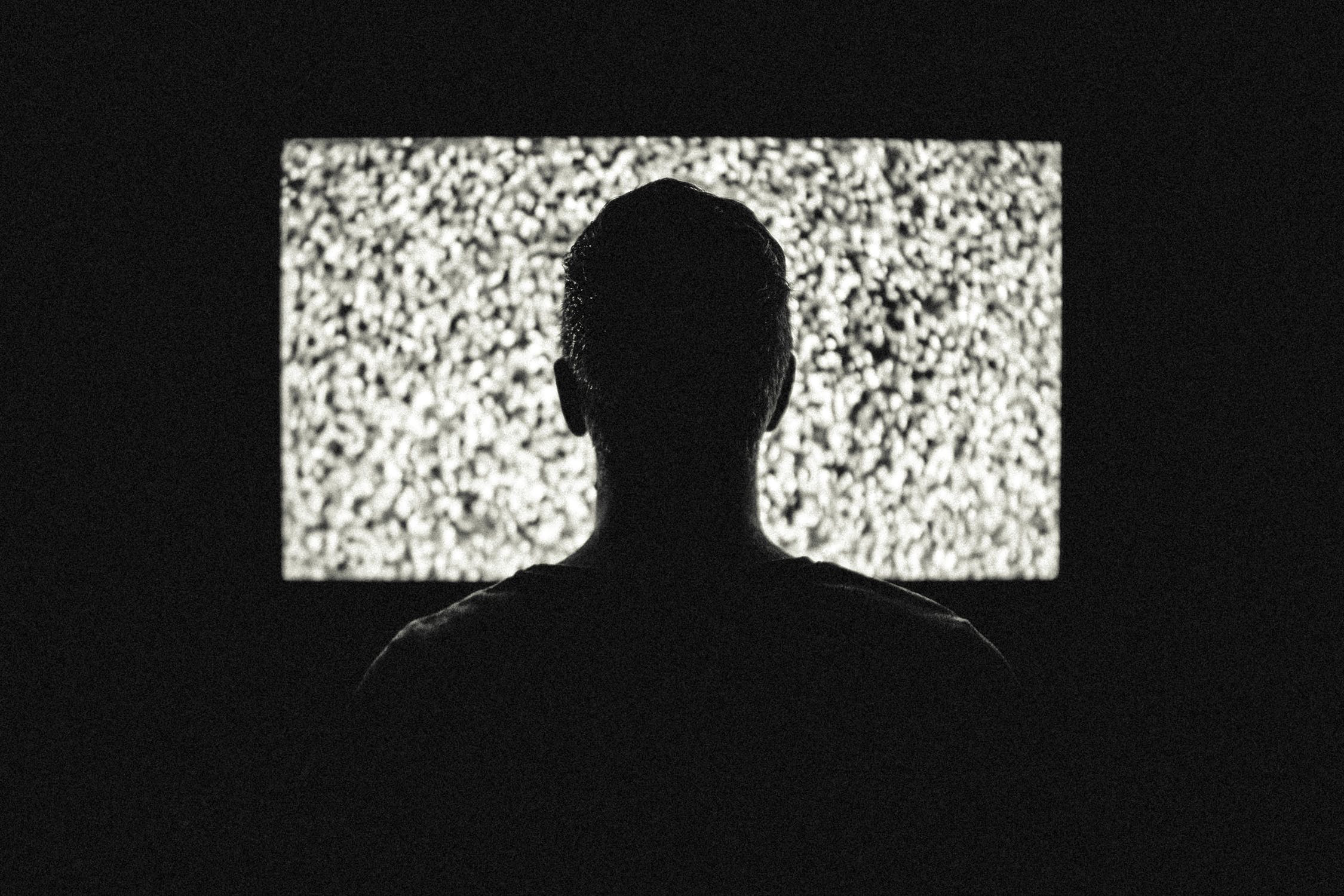 I've had a few people asking me about the forthcoming "re-imagining" of 'A Nightmare on Elm Street', by rulers of the horror-rip-off's, production company, 'Platinum Dunes.' Since Comic-Con last July, it was unknown if producers Michael Bay, Brad Fuller and Andrew Form were going to be involved in the rape of the 'Nightmare' franchise, but knowing the company, it was more than likely. Unfortunately, "It's our next movie," confirmed Form, "hopefully shooting this spring." So, the movie is going ahead.

Wesley Strick ('Arachnophobia', 'Cape Fear', 'Wolf') is set to script this "re-imagining," with plans to release the film in time for the original's 25th anniversary. Okay, so they have a brilliant writer on board – they still have every other element to be at least up to the standard of Craven's masterpiece of the psyche, to meet the originals genre defining status. Something I highly doubt from watching their other re-makes. The studio is aiming for a" more psychological approach" apparently, though how they intend to achieve this is going to be interesting to see. Robert Englund has not been asked to reprise his role as Freddy, although the studio wants' him to play a cameo, which is a complete contradiction in terms. If they are "looking to start fresh" and don't want Englund involved in case it confuse audiences into thinking this is a re-make, then isn't it an insult to cast him in a cameo role?

Now that 'Platinum Dunes''Friday The 13th' remake is done and has reportedly received positive reaction from screen tests, Brad Fuller and Andrew Form, producers at 'Platinum Dunes' are setting their sights on Freddy, although how they can see that high is remarkable. They said the following about what they're aiming for:

"It's like what we're doing to' Friday the 13th,'" says Fuller. "It's not Freddy cracking jokes. We want to make a horrifying movie. The concept is so scary, don't fall asleep or you'll die. This guy gets you when you're most vulnerable, in your sleep. We love that. That's the basis of the movie. It'll be most similar to the first one but in terms of kills and dreams we'll borrow from the entire series."

I'm sure it will be a horrifying movie, but for all the wrong reasons. They obviously love a lot of other writer's and Directors ideas, because they can't stop "re-imagining" them, or translation, they can't stop stealing them. Plus, they'll be "borrowing from the entire series", translation, they'll be blatantly copying other writers original ideas, and we'll have seen it all before. Also, if Fuller would like to get his facts correct, Kruger doesn't crack any jokes in the original masterpiece, he was just extremely scary with a macabre, sick, mockery of his victims. The jokes came in around about the fourth sequel, and were obviously, to some fans, a large part of the later films appeal, and are as much the character of Kruger as his glove and Fedora.

One slightly positive note is that the 'Friday the 13th' "re-imagining" looks nothing like the original film. Even though the company couldn't even dream up a new trailer for their version – the context of the movie appears vastly different, another contradiction by 'P.D', so really what you're getting is another 'F:13th' sequel hidden behind the veil of a "re-imagining." This is still a huge disappointment for me as the original 'Elm Street' is my favourite horror movie, and one of the reasons I got into the horror industry, plus I don't want to see another version in existence. The only way it could work for myself, and a lot of other fans, I imagine, is if they set the film either before Kruger was killed, or after the original, between first and third. Knowing 'Platinum Dunes' though, if the film is a success, or even if it breaks even, they'll do a prequel after it.

Fuller added that 'Warner Bros.'' positive response to "Friday the 13th" "Re-imagining" was very helpful in getting 'Nightmare' off the ground. Test screenings for Jason Voorhees' latest outing have reportedly gone over well – what a terrible shame, so if you go and see 'P.D's' movies, you're inviting them to carbon copy more re-makes, but more importantly, what a misjudgement by 'Warner Bros.'' They haven't realized the obvious. Unlike Jason Voorhees (F.13th), Leatherface (Texas Chainsaw) and even Pinhead (Hellraiser), Kruger has always been a very unique horror villain – a one of a kind. The character that developed in the movies didn't originate in the screenplay or any book; he was mostly defined by Robert Englund's portrayal, right down to his look and mannerisms, because for him, there was no mask to hide behind, only a layer of make-up – the actor still had to act - making him, and the film unique.

Another disgrace, and upsetting fact, is the fact that Wes Craven will have NO involvement in the film, despite rumours before that he would have. Wes has commented saying that he is hurt, but that he has no choice regarding the matter as it has been taken out of his hands. Craven has repeatedly expressed that his 'A Nightmare on Elm Street' was intended to be a one off original, and that he was more than upset by the sequels; so it's common sense that he wouldn't want the film 're-made'? I've already bared witness to the poor imitation by 'P.D' of Craven's 'The Hills Have Eyes', and all that was added was more gratuitous gore, violence and molestation scenes – does anyone with a hint of artistic love for the horror genre think this makes a better, or more frightening movie?

Wes Craven attended the premiere of "The Last House on the Left" where he said that it "hurts" to see the upcoming remake of "A Nightmare on Elm Street." He created the original slasher film and the infamous character Freddy Krueger, but has no involvement with the new version. When asked how he felt about the remake, he said: "That one kinda hurts, because I don't have any rights to participate in it at all." He continued, discussing about how he lost the rights to the characters he created: "It was done at a time when I was dirt poor so I had to sell everything when I sold the script, so that one hurts a bit." When asked if he would be seeing the film, he said "probably not." Now, to me, this has gone lower than low, to take a writers material, and basically steal it, and then pass it off as your own, without even changing the films title, or suggesting that the film is an update of a previous classic, such as Rob Zombie had the decency to do with "Rob Zombie's Halloween", in other words, not the original film. This use of the same title is also confusing to audiences.

Shooting is expected to take place in the Chicago suburbs, so if you're a fan of the original and/or are against all these re-makes, get your lynch mob placards out and complain about it. I'm tired of seeing poor imitations of literal, iconic classics. 'Nightmare' is only twenty five years old, at this rate horror fans will be seeing re-makes of films a few years after the originals. The only way to stop this is to boycott the re-makes.

On a slightly different subject, but a higher note, thank-you 'Twilight'! According to 'Empire Online', 'Twilight's' success has actually forced the shutdown of another 'P.D' "re-imagining." The film in development was another unnecessary remake, this time, vamp horror 'Near Dark', Kathryn Bigelow's 1987 tale of a female vampire in love with a male mortal in Midwest America. Brad Fuller, the 'Platinum Dunes' producer behind the remake, explained the reason behind the film's demise, while at the same time letting slip that the company has no artistic merit and only produces re-makes for money:

"'Near Dark' is probably not going to happen. I think that 'Twilight' was the same type of thing we were going for, although 'Near Dark' was a much darker, sexier, rated R version of that. But I'm concerned that, conceptually, that 'Near Dark' and 'Twilight' are too similar in terms of a vampire movie. For now, that movie is on hold. The concept of 'one person's a vampire, the other person isn't and they're in love,' with the success of that film (Twilight), we would not measure up. It's not the right time to make that."

Any remake of a film that still holds up perfectly well is a bad idea, but these guys can't seem to grasp that, or they simply don't care that these movies mean a lot to horror fans, and aren't there just to make money. Not to mention that there is SO much original, good material out there that isn't, and won't get heard by them, because they don't seem interested in original horror. I find this remake trend appalling, and you know if they're going after 'Nightmare', and Hitchcock's 'The Birds' then no movie is safe.

And now, a jump rope song...

One, two, 'Platinum Dunes' are coming for your favourite film,
Three, four, they're "re-imagining" again,
Five six, it's the com-plete pits,
Seven, eight, they should be in a legal fight
Nine, ten, they've ruined another classic... again






You Should Also Read:
STOP THE 'NIGHTMARE ON ELM ST REMAKE' PETITION
WRITE TO NEW LINE CINEMA AND VOICE YOUR OPINION
LIST OF PLATINUM DUNES PLANNED RE-MAKES


Related Articles
Editor's Picks Articles
Top Ten Articles
Previous Features
Site Map





Content copyright © 2022 by Steven Casey Murray. All rights reserved.
This content was written by Steven Casey Murray. If you wish to use this content in any manner, you need written permission. Contact Steven Casey Murray for details.