Cutting Dog Care Expenses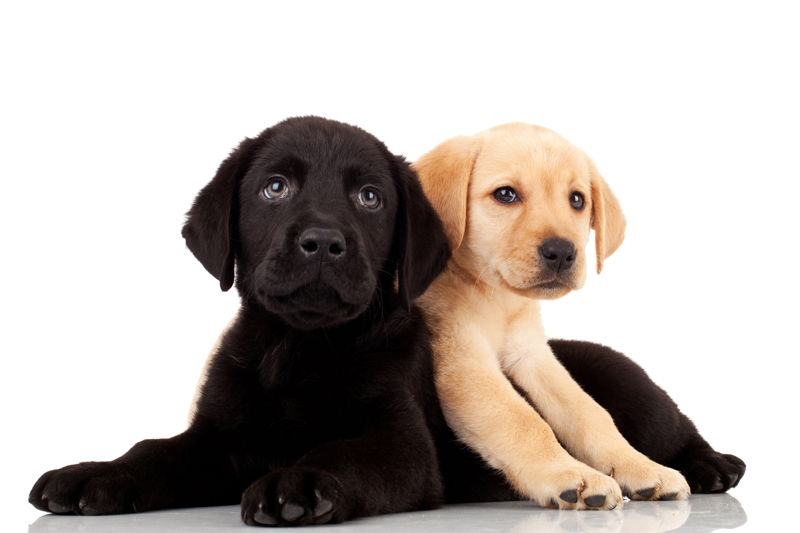 With the economy in turmoil and many folks finding it harder than ever to make ends meet, there's less money available to balance the family budget and less money to spend on the family dog. Here's some suggestions for stretching your pet care dollars.
Find bargains on equipment -
Whatever equipment you need for your dogs.... crates, carriers, gates, ramps, car barriers etc.... check thrift shops, yard sales, Craig's list, online auctions and classified ads for gently used pet items.
Old pillows make great beds for smaller dogs. Cushions from an old chair or sofa make wonderful beds for larger dogs. Make your own dog beds, using old quilts, mattress pads and blankets as padding.
Discount chain stores, even dollar stores, often have great buys on bowls, collars, leashes, and pet toys.
More ways to save on dog toys......
If your dog likes to play with stuffed toys, turn stuffed toys for children into pet safe toys. Buy used stuffed animals at thrift shops and yard sales. Remove plastic eyes and noses and any small parts that a dog could swallow.
Avoid cheap vinyl squeaky toys. Most dogs will chew them to bits in minutes. Some toys that may seem expensive to purchase originally are well worth it in the long run. Sturdy rubber hide-a-treat dog toys, such as Kong toys, are nearly indestructible. They last for years and provide countless hours of enjoyment.
Buy dog coats and sweaters at end-of-season clearance sales at local and online pet supply stores. If you can sew, knit or crochet, see Canine Crafts for many free, online coat and sweater patterns.
Lower the cost of feeding your dog -
Do not buy cheap dog food to cut costs. Cheaper pet foods contain fillers, indigestible and artificial ingredients that can trigger allergies and lead to health problems from poor nutrition. Even if you can't afford the ultra premium foods sold only in pet stores, buy well-known brand name dog food at a minimum. Avoid generic, no-name brands, and in most cases, store brands. Read labels and compare ingredients. Good dry dog food will list meat, usually chicken or lamb, as a first ingredient. See Canine Nutrition - Understanding the Dog Food Labels for more information.
Daily feeding cost is a another key factor to keep in mind. In most cases you'll need to feed less of a high quality dog food than a low quality food. Look at more than the cost per pound. Compare the recommended cups per day of a quality dog food to the recommended cups per day of a bargain brand. Feeding a better quality dog food can actually be less expensive.
To save money and still buy a quality, nutritious dog food, stock up when your brand is on sale, either at local or online pet supply stores . Use coupons. When you find coupons in the Sunday news coupon section, ask friends and relatives to save their coupons for you. Brand names sometimes have coupon offers on their websites. Click Here for a list of dog food manufacturer's websites. Cost per pound also goes down when you buy in bulk .... a 40 pound bag of dog food costs substantially less per pound than an 8 pound bag.
Follow the same guidelines with treats and chews. Read labels, buy brand names, buy in bulk and use coupons. You can also, easily and economically, make gourmet quality dog treats at home. Besides saving money, you'll know exactly what ingredients go into them. See Homemade Treats for Good Doggies and Make Your Own Gourmet Pet Treats.
Save on grooming expenses -
Look for sturdy brushes and combs, suitable for dog grooming, at chain stores and discount pharmacies, priced lower than special pet combs and brushes.
Give your dog a bath and trim nails at home instead of paying for grooming services. If you have a very large dog or no tub that can be used to give your dog a bath, try using a self service dog wash. Many towns now have self serve dog wash facilities to bathe your dog. The dog washes in our area are located next to car washes. They offer waist high, dog accessible tubs with sprayers, shampoo, conditioner plus flea & tick treatment dispensers and dryers
Check the pet store circulars in the Sunday newspaper. Look for specials on shampoo, toothpaste and other dog grooming needs at substantial savings. Don't wait until you're out of supplies and have no choice but to buy at full price.
If you have a breed that needs regular trimming, shop around for the best price on grooming. Look for grooming schools that may need training models. Again, check the Sunday paper coupon sections and pet store ads for grooming specials. Brush your dog regularly and avoid additional charges for dogs with tangled and matted coats.
If you have the time and patience and are willing to learn how, you could do your own dog trimming. There are how-to guides and pet trimmers available in any pet supply store and online. Even if you don't have the skills needed to do a full body trimming, you may be able to do some partial trimming and extend the time between professional groomings.
You Should Also Read:
Homemade Treats for Good Doggies
Protect Your Dog from Heartworm Disease
Fall Fleas


Editor's Picks Articles
Top Ten Articles
Previous Features
Site Map





Content copyright © 2018 by Sandy Moyer. All rights reserved.
This content was written by Sandy Moyer. If you wish to use this content in any manner, you need written permission. Contact Bettina Thomas-Smith for details.