Protect Your Dog from Heartworm Disease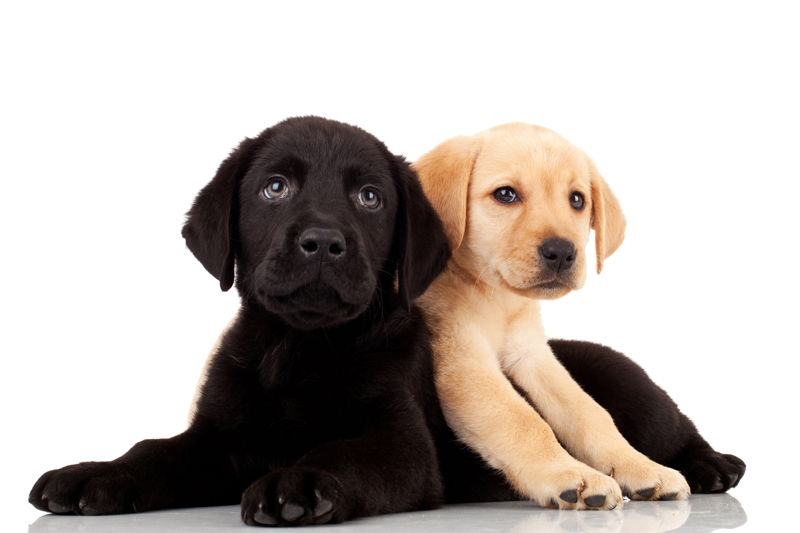 Heartworm disease is a serious and potentially fatal condition caused by parasitic worms living in a dog's (or cat's) heart and pulmonary arteries. It's spread from animal to animal by mosquitoes. Heartworm infection can cause irreversible damage to the heart, blood vessels, kidneys and liver. An advanced infection can cause congestive heart failure.
Dogs of any age and any breed are at risk... any dog that is unprotected can contract the disease. One bite from an infected mosquito is all it takes. Since mosquitoes can easily find their way inside a house, dogs that live indoors are also at risk. Heartworm infection has been reported in in all 50 states, in Canada and in many other countries around the world.
Treatment for heartworm infection, which involves a series of injections, can pose a great risk to the dog. Dogs are usually hospitalized so they can be carefully monitored for adverse reactions. The danger is from clots caused by the dead worms, not from the injected medication. Worms that die and dislodge can clog the blood vessels in the lungs, resulting in edema, clots, hemorrhage and/or secondary infection causing pneumonia.
The worms will gradually break into fragments that are small enough for the body to eliminate, but until that happens, dogs that have just been treated need complete rest. Exercise or any physical activity makes the heart pump faster and that can move heartworm debris into small blood vessels. Dogs must be kept calm and quiet for as long as long as 8 weeks after treatment. Active, excitable dogs that are constantly on the move should be confined to a crate and walked on a leash when its time to go out. Dogs who cry and resist confinement, and want to be close to the people they love, need to be able to relax with their people instead of being confined.
In most cases, dogs with mild cases of heartworm disease, those who have no symptoms or only mild symptoms and are otherwise healthy, can be successfully treated. For dogs with severe heartworm disease, and for those with other health issues in addition to having heartworms, there is a greater chance of complications and mortality.
Heartworm Disease can be prevented...
Preventing heartworm diseases is simple and inexpensive compared to treatment. If your dog is not already taking a heartworm preventative, talk to your veterinarian about providing protection from this dangerous disease. There are several preventative products available through veterinarians.
Since giving a heartworm preventive to a dog who already has heartworms can cause a harmful reaction, a simple blood test will be done to rule out the possibility that the dog is already heartworm positive. If your dog is free of heartworms, your veterinarian will prescribe a convenient heartworm preventative. The most widely used preventatives are once-a-month chewable tablets. As an added bonus, some heartworm preventatives also provide protection from intestinal parasites like roundworms, hookworms and whipworms.
It's extremely important to follow dosage instructions carefully and stick to timely schedule or your dog could still be at risk. As soon as you give a dose, clearly mark the date on your calendar when the next dose must be given. Interceptor®, the heartworm preventative I give my dogs, and other once-a-month medications, have reminder stickers for your calendar included in every package.
An annual heartworm test is essential even if your dog receives a year round preventative...
Annual heartworm tests should be part of any successful heartworm disease prevention program. By the time heartworm disease causes physical symptoms, it may already have caused major organ damage. Since treatment is most successful when heartworm infection is discovered early, the American Heartworm Society highly recommends annual heartworm testing even if your dog receives a year round preventative. Regardless of the preventative medication used, there's a chance that a dog could test positive for heartworms.
Why?

The initial test could have a false negative result.
An owner could accidentally forget to give a dose.
A sneaky dog might hold the tablet in his mouth and later spit it out.
A dog might vomit or have severe diarrhea after taking a dose.
An insufficient dose was given.... The effective dose varies according to a dogs weight. A weight increase could mean an increase in dosage is needed.

No medication is 100% fool proof. There can be other reasons for dosage failure....
I recently received a message about Heartgard® failure from one of my readers. It is about Heartgard Chewables® (Heartgard® large beef block), not dissolving. This is not an issue with other once-a-month chewables.

Although Merial, the maker of Heartgard®, covered the cost of her dog's heartworm treatment, this dog owner wants to help protect other dogs and their owners from the same agonizing experience. She wants changes made in their advertising and she wants to see clear warnings on inserts supplied with the medication. I agree!




CLICK HERE

to read the important message from one of my readers -

Heartgard® Failure – Made by "Merial"
---
| | |
| --- | --- |
| | The The American Heartworm Society (AHS) urges that pet owners take steps to protect their pets from this dangerous and potentially deadly disease. Read much more information about heartworm disease symptoms, treatment and diagnosis, and how pet owners can prevent heartworm infection in their pet on their website at - https://www.heartwormsociety.org. |
---
An excellent reference book for dog lovers....
Hound Health Handbook
Organized in four parts - Preventive Health Care, Common Canine Maladies, First Aid for Injuries and Emergencies, and Hound Health Resources - this guide covers everything from puppy vaccinations to caring for the senior dog; kennel cough to cancer; and even mental health issues such as separation anxiety and canine Alzheimer's disease. A health checklist for 120 popular breeds tells what hereditary problems to watch for, and the first aid and emergency section offers quick, clear instructions on what to do when something goes wrong. The illustrations are beautiful and informative, and include numerous how-to diagrams and guides.
---
You Should Also Read:
A Dog Lover's Guide to the Internet
Bella Dogs Shop
Information About a Popular Canine Heartworm Preventative


Related Articles
Editor's Picks Articles
Top Ten Articles
Previous Features
Site Map





Content copyright © 2023 by Sandy Moyer. All rights reserved.
This content was written by Sandy Moyer. If you wish to use this content in any manner, you need written permission. Contact Bettina Thomas-Smith for details.